A cop killer and a triple murderer: The two men who were executed in Texas this year before white supremacist John William King John William King, a white supremacist who was convicted of first-degree murder in the June 1998 dragging death of James Byrd Jr., was executed on Wednesday, April 25, at a Texas prison via lethal injection.
King, 44, was one of three men who, on June 7, 1998, attacked brutally attacked Byrd, chained him to the back of their pickup truck, and dragged him for nearly three miles (5 kilometers) along a secluded asphalt road in the piney woods outside Jasper, Texas.
Of the other two men, Lawrence Russell Brewer and Shawn Allen Berry, the former was executed in September 2011 and had expressed no remorse for the crime, telling KHOU 11 News in Boston, "As far as any regrets, no, I have no regrets. No, I'd do it all over again, to tell you the truth." The latter was spared the death penalty and sentenced to life in prison and will be eligible to apply for parole only in 2038 when he is 63-years-old.
King's execution this week at the state penitentiary in Huntsville made him the third person to be put to death in the state — which is the United States' busiest capital punishment state — in 2019 alone. But who are the other two?
1. Robert Mitchell Jennings
61-year-old Robert Jennings was the first person to be executed in the state of Texas in 2019 and had spent three decades on death row since he was convicted of the murder of a police officer in the late 80s.
It all went wrong for Jennings on the night of July 19, 1988, when he and his friend decided they wanted to have a fun night out in Gulfton. They cracked open a six-pack, drank to their heart's content, and then drove to a nearby strip club. But after they got turned away due to an absence of IDs, they decided they would rob a bookstore instead.
Jennings, who was still on parole and just two months removed from prison after a second aggravated robbery bid, burst into the store guns blazing, only to realize there was a police officer inside.
Vice officer Elston Howard was standing at the counter with an undercover partner, filling paperwork having just busted the store for showing pornographic films without a permit. He was waiting on a squad car to take the owner downtown to be booked when Jennings barged in and pulled the gun.
Before he knew what had happened, two bullets struck him in the neck. He subsequently tried to flee but collapsed. While he was lying face down on the ground, Jennings shot him two more times. He then proceeded to rob the store, exclaiming to his friend that he had shot a "security guard" as he made his escape.
But he was quickly caught, and his long criminal history that included juvenile crimes and past prison sentences proved to be critical factors to putting him on death row. However, a closer look at his life does reveal how he was anything but privileged.
Born the child of rape, his mother openly resented him and frequently told him she did not want him, according to court records. In 1978, a psychologist found he had an IQ of just 65, as well as a mild organic brain dysfunction that had been caused by childhood injuries.
In 2012, he managed to win a new trial on punishment, only to see that decision reversed by a higher court later. Four years later, he was given his first execution date, though the Texas Court of Criminal Appeals ultimately stayed it with days to go.
He would have no such luck with the second execution date, which was set as January 31, 2019. He lost out on his last-ditch appeals pending in the US Supreme Court just hours before his scheduled death, and at 6:33 pm, he breathed his last.
2. Billie Wayne Coble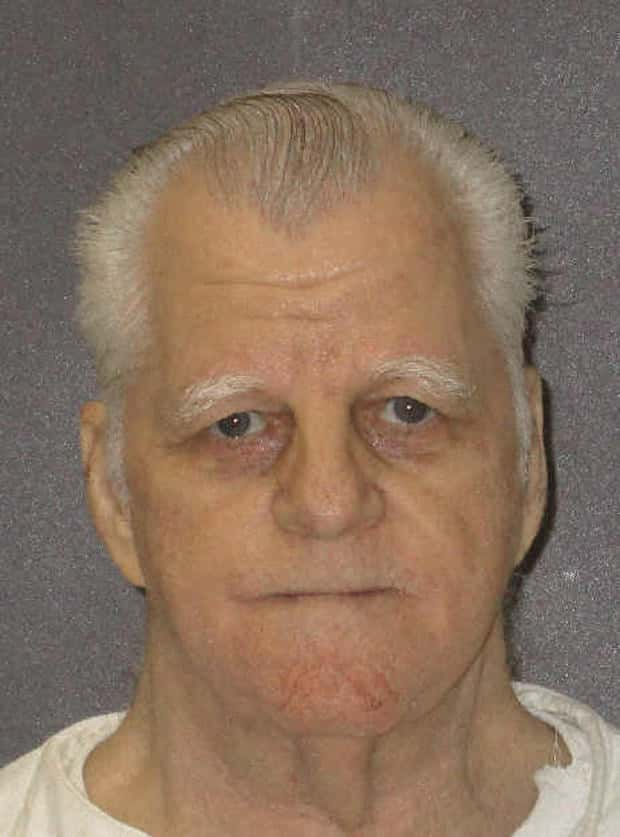 At the age of 70, Coble became the oldest inmate executed by Texas since the state resumed carrying out capital punishment in 1982. He was convicted of the triple murders of his estranged wife's parents and her brother and, like Jennings, had been on death row for close to three decades before his scheduled execution.
Prosecutors said Coble was distraught over his pending divorce with wife Karen Vicha in August 1989 and decided to kidnap her. He was arrested but freed on bond, and nine days later, he went to her home and handcuffed and tied up her three daughters and JR Vicha, her nephew and the son of her brother, Bobby Vicha.
He then went to the homes of her parents, 64-year-old Robert Vicha and 60-year-old Zelda Vicha, and fatally shot them, before proceeding to go to Bobby Vicha's house and fatally shooting him as well.
When Karen returned home, he abducted her and drove off, assaulting her and threatening to rape and kill her. He was eventually arrested in Bosque County following a police chase, charged with capital murder, and convicted a year later.
In 2007, the 5th US Circuit Court of Appeals ordered a new trial on punishment. On retrial in 2008, his defense team tried to argue a case of insanity and brought up how Coble suffered from post-traumatic stress disorder stemming from his time as a Marine during the Vietnam War. But the jury once again saw it fit to sentence him to death.
After the Supreme Court declined Coble's request to delay his execution and the Texas Board of Pardons and Paroles turned down his request for commutation this year, he received the lethal injection at the state penitentiary in Huntsville on February 28. He was pronounced dead at 6:24 pm, 11 minutes after officials delivered the fatal dose of pentobarbital.
Share this article:
Cop killer triple murderer the two men executed in Texas 2019 before John William King