'Clouds': Release date, plot, cast, trailer and all you need to know about the musical drama on Disney + starring Fin Argus and Sabrina Carpenter
The Disney+ original movie is based on a true story, 'Fly a Little Higher' by Laura Sobiech Fin Argus (Disney+)
If you were a sucker for 'Five Feet Apart' or even 'A Walk To Remember', Disney + upcoming original movie titled 'Clouds' might just be the movie for you. It follows the story of musically talented teenager Zach Sobiech who finds out that his cancer had spread and is given six months to live. With the little time he has, he struggles to cope with how to use it and who to spend it with or should he fulfill his musical dream or spend time with his family and the love of his life Amy? Based on a true story, 'Clouds' brings the inspiration that we all need to move on during dire times. Here is what we know of the movie's upcoming release.
Release date
'Clouds' premieres on October 16, 2020.
Plot
The synopsis on Metacritic reads, "Based on an incredible true story, seventeen-year-old Zach Sobiech is a fun-loving high school senior with raw musical talent. But a few weeks into his senior year, just as his dream girl finally reciprocates his crush, Zach's world gets turned upside down when he finds out his cancer has spread, and he now has only six months to live. With the limited time he has left, he and his best friend and writing partner, Sammy, decide to follow their dreams and finally make an album. Little did they know; the world would soon catch on and they would become a viral phenomenon. With time running out, Zach is confronted with the reality that no matter how he spends his time, he is going to hurt the people he loves the most, including the love of his life Amy. As Zach's health condition begins to worsen, he is left to make difficult decisions about how to spend his time and more importantly with whom. Ultimately, he discovers the best way to say goodbye is with music, and his hit song 'Clouds' is born. With a raw, unfiltered, and beautiful look at the heartbreaking duality of life set to uplifting music, Zach's inspiring story is a testament to what can happen when you start to live as if each day might be your last. "
Cast
Fin Argus as Zach Sobiech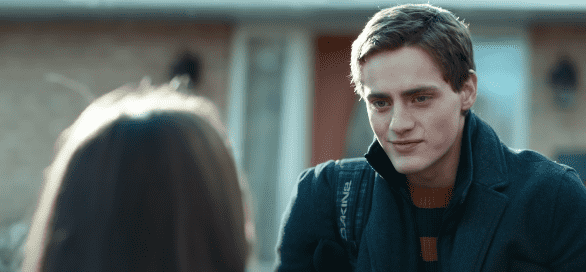 Argus is known for his roles as Jack in 'Gifted' (2017), Charlie in 'Perception' (2017), Elvis in 'The Regulars' and Hansen in 'The Commute' (2016-2017). His recent works include 'Total Eclipse' (2018-2019), the TV Series 'Agents of SHIELD' (2020) and 'Our House'.
Sabrina Carpenter as Sammy
Carpenter was most recently seen in the dance comedy-drama 'Work It' alongside Image result for Liza Koshy. She is known for her roles as Merrin Williams in 'Horns' (2013), Maya Hart in 'Girl Meets World' (2014-2017), Jenny Parker in 'Adventures in Babysitting' (2016) and Hailey in 'The Hate U Give' (2018). Her most recent works include 'Milo Murphy's Law' (2016-2019), 'Tall Girl' (2019) and 'Royalties' (2020).
The rest of the cast includes Madison Iseman as Amy, Neve Campbell as Laura Sobiech, Tom Everett Scott as Rob Sobiech, Lil Rel Howery, Dylan Everett as Sam, Vivien Endicott Douglas as Alli, Summer H. Howell as Grace, and many more.
Creators
The Disney+ original movie is based on a true story and is directed by Justin Baldoni. It is based on the book 'Fly a Little Higher' by Laura Sobiech. Kara Holden, Casey La Scala, Kara Holden and Patrick Kopka serve as writers. Steve Sarowitz and Wendy Williams serve as executive producers.
Trailer
There is no doubt that the trailer will bring you to tears as we see Zach Sobiech deal with his diagnosis, his healing and recovery as he tries to make sense of the world around him. His love story with Amy (Madison Iseman) and friendship with Sammy is a wonderful ode to how people with illness need support and love. From the director of 'Five Feet Apart', here comes another tear-jerking family movie that brings to light to the fact that life is way too short to not live in the moment.

Where to watch
Catch 'Clouds' on October 16, 2020, on Disney+.
If you like this, you'll love these
'A Star is Born'
'Five Feet Apart'
'A Walk to Remember'
'Begin Again'
'The Fault In Our Stars'