CIA mocked for 'woke' inclusive recruitment ads featuring LGBTQ members: 'This is just embarrassing' The Central Intelligence Agency aka the CIA faced backlash on social media over its series of recruitment ads pertaining to "wokeness", as many have complained. Despite intense criticism, the CIA continued showing members of minority communities such as an "intersectional" officer who's a "cisgender millennial" and has been diagnosed with a generalized anxiety disorder. According to the agency, this will "create a more inclusive environment". Joining the league now is a gay man who feels he can finally be himself at work.
Social media, however, is not buying this and has dumped heaps of complaints under a new recruitment ad that sees an officer talk about addressing their "personal life at work". People on the internet just can't wrap their heads around why one would wish to discuss their personal lives at an agency for spies.
READ MORE
Harvey Goldman: Dad pulls daughter out of 'woke' NYC school, says curriculum tells kids their skin color is bad
Who is Rita Mookerjee? Iowa State professor says she limits interactions with White people 'as much as possible'
"Growing up gay in a small Southern town, I was lucky to have a wonderful and accepting family. I always struggled with the idea that I may not be able to discuss my personal life at work," says the man in the heavily criticized ad. "Imagine my surprise when I was taking my oath at the CIA and I noticed a rainbow on then-Director Brennan's lanyard." The ad sees the man claim "I remember being stunned," before he explains how "inclusion is a core value here (at the CIA)". The ad concludes with the man touting how "officers from the top-down work hard to ensure that every single person, whatever their gender, gender identity, race, disability, or sexual orientation, can bring their entire self to work every day."
Coming as part of the 'Humans of CIA' campaign, the ad joins others that were heavily ridiculed online. A previous ad even saw another officer open up saying, "I am a woman of color. I am a mom. I am a cisgender millennial who has been diagnosed with generalized anxiety disorder. I am intersectional, but my existence is not a box-checking exercise." She then added, "I did not sneak into CIA, I earned my way in, and I earned my way up the ranks."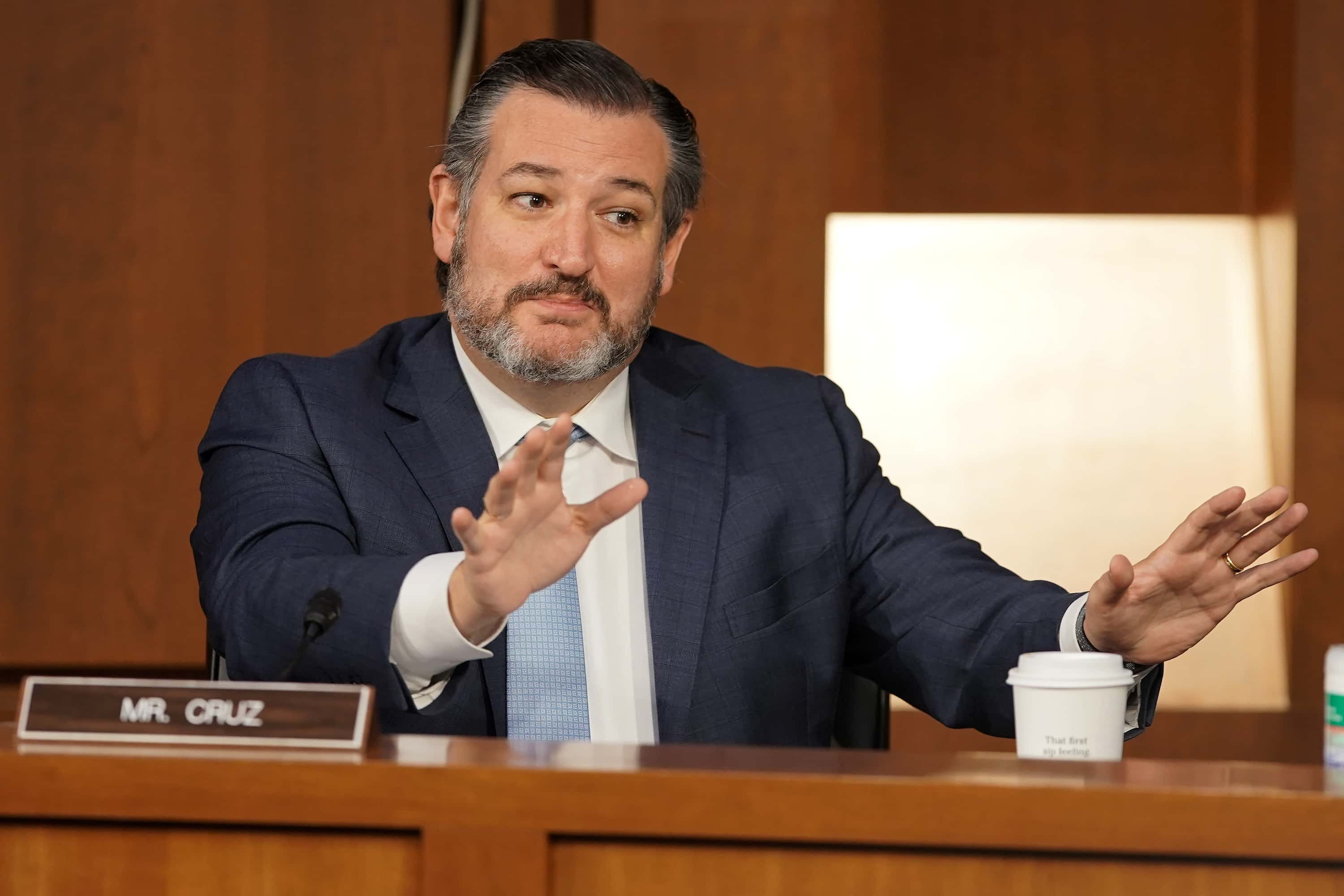 Republican Senator Ted Cruz was one of the firsts to slam these ads online as he had tweeted, "If you're a Chinese communist, or an Iranian Mullah, or Kim Jong Un... would this scare you? We've come a long way from Jason Bourne." Republican Senator Ron Johnson also told Fox News, "Instead of focusing on the real international threats from China, Russia, Iran, and North Korea or the crisis he created on the Southern border — President Biden is diverting CIA resources to support radical leftists in their woke culture war that is tearing America apart." He further asked, "When will President Biden stop dividing America and start unifying and healing our nation as he has repeatedly promised?"
---
If you're a Chinese communist, or an Iranian Mullah, or Kim Jong Un...would this scare you?

We've come a long way from Jason Bourne. https://t.co/HW8Eh9UdXa

— Ted Cruz (@tedcruz) May 4, 2021
---
House Intelligence Committee member Brad Wenstrup also criticized the agency's campaign saying they should instead seek out and amplify the search for patriotic workers.
"The function of the CIA is such that their recruitment should reach out to the selfless, courageous, talented, patriotic American men and women," Wenstrup told the outlet. "I believe the values and ethos displayed by Mike Spann are what our nation needs for the unique work of the CIA."
"The CIA needs to be focused on intelligence-gathering and recruiting the best and brightest," Republican Rep Marsha Blackburn added in a separate statement to Fox News. "We can't afford to risk our national security and waste resources to pander to the Left's divisive rhetoric." Republican Rep Pat Fallon chimed in, telling the outlet, "If China plans on attacking the United States with misgendered pronouns and microaggressions, the CIA will be ready to fight back. Otherwise, we'd better start brushing up on our Mandarin. What an embarrassment."
Social media too is criticizing the agency, with confused users asking on Twitter, "Wants to discuss his personal life at work... At a spy agency... Seems a bit absurd." Another tweeted, "Sure looks to me like their focus is more on INCLUSIVity than SECURity." Some even went so far as to dub the campaign, "Okay, this is just embarrassing." Others deduced from the ad that "Society has become an endless stream of parody." Seemingly frustrated with the move, one user complained, "Seriously at this point just rebrand it the Central Inclusivity Agency." CIA, however, has no plans of changing anything about this. A spokesperson told the outlet Fast Company, "In 2019, we started our ongoing social media series, 'Humans of CIA,' for real officers to share their firsthand experiences."
---
Wants to discuss his personal life at work... At a spy agency... Seems a bit absurd.

— Coopey Bradler (@WatRWords4) May 9, 2021
---
---
Sure looks to me like their focus is more on INCLUSIVity than SECURity.

— Tom Nikkola (@tomnikkola) May 8, 2021
---
---
Okay, this is just embarrassing.

— Emporos Market Research (@EmporosResearch) May 7, 2021
---
---
Society has become an endless stream of parody.

— Barry Gadbois (@BarryGadbois) May 8, 2021
---
---
Seriously at this point just rebrand it the Central Inclusivity Agency

— James Kay (@jkaycomedy) May 8, 2021
---