Who will inherit Charles Manson's $1M estate? LA judge to pick cult leader's sole heir from 3 contenders LOS ANGELES, CALIFORNIA: Notorious killer and infamous cult leader Charles Manson, who was linked to the death of actress Sharon Tate in the 1970s, died almost six years ago in prison. A judge in Los Angeles is expected to make a decision this week over who will inherit Manson's possessions and the rights to his music, art, and writings, which are estimated to be worth up to $1 million.
Three people are reportedly competing to be named the only heir to Manson's estate: former mixed martial artist Jason Freeman, who insists he is the murderer's grandson, real estate dealer Daniel Arguelles, who claims to be Manson's son, and Manson's pen pal and memorabilia collector Michael Channels. They have all submitted court filings, supporting their claims and attacking each other's arguments.
READ MORE
Two of Charles Manson's self-proclaimed sons lose claims to his estate; court battle continues between grandson and pen pal
Roman Polanski 'intimidated' wife Sharon Tate, forced her to have threesomes and even told her to get an abortion, claims book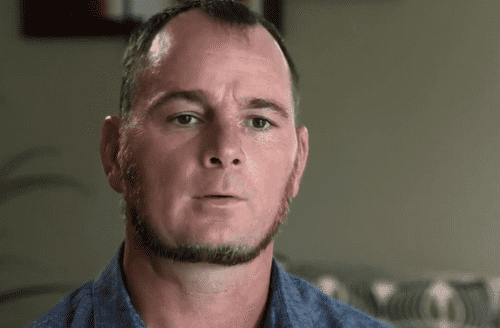 Judge Ruben Garcia will hear each of their petitions on Thursday, January 19, at probate court in downtown Los Angeles and decide who will win. It was only a two-person race last summer, with self-declared grandson Freeman, 46, of Bradenton, Florida, appearing to be in the lead over Channels, who argued that Manson's 2002 will was fake.
However, a third claimant, LA realtor Arguelles, 62, made a surprise appearance in August, filing last-minute legal documents asserting that he was the mass murderer's "biological son" due to a one-night stand his mother had with Manson in 1959. At the time, Freeman was confident he would win the case and was on the eve of a court hearing.
Judge Garcia had rescheduled that August hearing for this week in order to give Arguelles time to compile his case. In his petition to probate court, Arguelles says that "there is clear and convincing evidence" that he is the biological son of Manson and he is "entitled to an equal share" of Manson's estate.
Arguelles's petition states his "determination of the existence of parent and child relationship and determination of heirship." It also claimed after Manson was released from a five-year jail stint at Terminal Island in San Pedro, California, in September 1958, he met up in Los Angeles with Arguelles's mother, Darlene Large Pons. Arguelles was born on November 1, 1959.
He added on the document that his mother, who died in 2020, had told him till 1981 that his father was James Arguelles, but later retracted her previous claim and said that Arguelles was not his father, adding that she did not know who his birth father was. In July 2015, Arguelles tried to locate his biological father by sending a DNA sample to Ancestry.com. The results denoted a "close relative match" with Michael Brunner, one of the original claimants in the fight over Manson's estate. The DNA evidence showed that Brunner and Arguelles had a 99.99998% probability that they shared the same father.
Charles Manson died of natural causes on November 19, 2017, at Corcoran State Prison, California, where he spent 47 years on death row. He was 83.
Share this article:
Who will inherit Charles Manson's $1M estate? LA judge to pick cult leader's sole heir from 3 contenders