Roman Polanski 'intimidated' wife Sharon Tate, forced her to have threesomes and even told her to get an abortion, claims book Actress Sharon Tate had a taste for dominant men and it seemed like acclaimed Polish film director, Roman Polanski fit the bill completely. The man had power, both on the professional and personal front, that Tate was deeply attracted to and she was, thus, involved in a world of regular humiliations, subjected to all his sexual tendencies that included drugs, affairs, orgies, and even home sex videos that he shared with all his friends.
These claims about Polanski and Tate's wild sex lives have been made by Ed Sanders in his book published by Da Capo Press, "Sharon Tate: A Life". Their relationship and the eventual murder of Tate in 1969 form a major plot point in Quentin Tarantino's upcoming movie 'Once Upon A Time In Hollywood' starring Margot Robbie as Tate.
In his book published in 2016, Sanders says that the former model's entire life, right from the moment she met Polanski up until her tragic death by stabbing at the hands of the Manson Family members, was ruled by her controlling husband.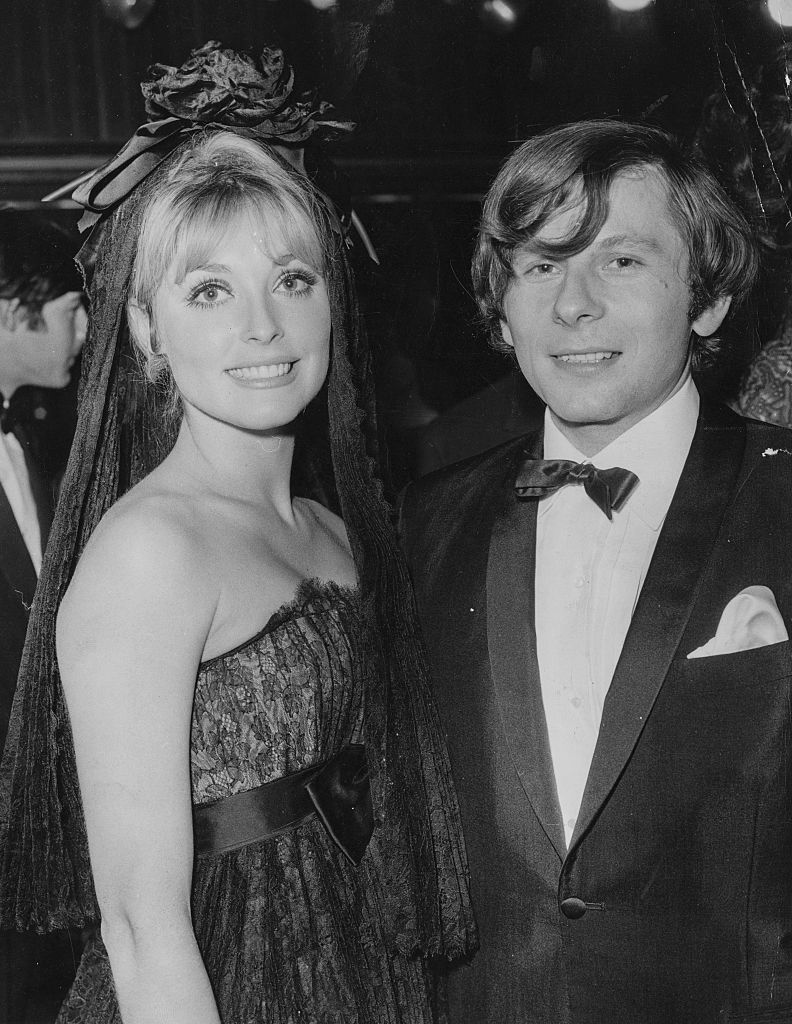 The author revealed that Tate was raped when she was only a 17-year-old while she was on a date with a soldier in Italy. This was a secret that she kept all to herself and only told Polanski much later. The famed director also reportedly said that the incident "hadn't left her emotionally scarred".
Polanski and Tate had met and connected when they were living around the corner from each other in London at the time. Tate had been engaged to celebrity hairstylist Jay Sebring but then she met Polanski and they reportedly shared a cube of LSD and then had sex at dawn. Sebring was old news after that and the couple moved in together around Easter time in 1966. Tate did manage to get starring roles in films but these were sex videos made in their home which Polanski later shared with his friends.
Polanski used to regularly film orgies at the couple's home and even screened the videos at parties. The films were later reported to be sadomasochistic porno movies which had many recognizable faces from Hollywood. The director even reportedly scoured Sunset Boulevard and its various clubs for girls whom he would take home for threesomes.
Tate was completely intimidated by her husband. Sanders writes in his book: "When she was out in public with Roman, she never felt adequate enough to open her mouth. She could only talk to him alone. Her problem was that she had always been beautiful, and people were forever losing themselves in fantasy over her – electing her a beauty queen, imagining her as a wife, dreaming of a caress. Most people had fantasies. But a few people, like Polanski, took charge."
Joanna Pettet, Tate's friend, told Sanders: "He told her how to dress; he told her what makeup he liked, what he didn't like. He preferred her with nothing, no makeup. But he ruled her entire life from the time she met him." Tate had, by that time, realized that she was never going to get a role in a big film because her acting was just not good enough. She said in an interview: "I don't fool myself. I can't see myself doing Shakespeare."
The actress had expressed that she wanted to play light comedic roles and even confessed in one interview that she was influenced by legends Faye Dunaway and Catherine Deneuve. She said: "I'd like to be an American Catherine Deneuve. She plays beautiful, sensitive, deep parts with a little bit of intelligence behind them."
In the summer of 1967, which was filled with the rise of the exploding hippie phenomenon, sex and drugs were on the top of anyone's list if they wanted to "find themselves" or to communicate with others. The couple had been renting out different houses before then when they finally settled on the last one - the infamous house on Cielo Drive high up in the Benedict Canyon. With the pair moving in, extravagant parties soon followed.
The lavish home at 10050 Cielo Drive had many people dropping in from celebrities to unknowns taking part in orgies that were spurred on by cocaine and hallucinogens like mescaline. Speaking of visiting the home, Michelle Phillips, the vocalist of musical quartet The Mamas & the Papas, said that "everyone in the house was busy filming an orgy and Sharon Tate was part of it".
When Tate found out that she was pregnant, she called Sebring, her former fiance, and asked him for advice on whether she should tell her husband or not. Sebring told her to wait for a month because then it would be too late to get an abortion. At that time, she had also found a video of her husband having sex with another woman on their bed and had thoughts of ending the marriage.
One of Tate's confidante's, Shahrokh Hatami, told Sanders that Polanski did not want to father the child. He wanted his wife to get an abortion in Brazil which she refused. Polanski then went to London where he ended up having an affair with Phillips. Tate allegedly told Hatami: "I told him that I'm expecting his child, he said that he doesn't want to father a child, and protested." She also reportedly told her husband: "You can't do anything, it's my child. I'm going to keep it."
According to the author, Polanski was bored by his wife's pregnancy and stopped having sex with her completely but not with all of his other partners. The summer that Tate was pregnant, Polanski "treated her like she was a piece of excess baggage. He was even pointedly cruel to her in front of others at times, calling her 'a dumb hag' and criticizing her whenever she expressed an opinion".
Ultimately, Tate remained under the dark spell of her husband and he was also madly in love with her in spite of treating her so badly. Sharon reportedly said at one point: "We have a good arrangement. Roman lies to me and I pretend to believe him."
Sharon Tate: A Life, by Ed Sanders and published by Da Capo Press is available on Amazon.
Share this article:
sharon tate roman polanski controlling threesomes orgies sex tapes affairs drugs