Limit sharing prayer rugs to gathering sizes, all you need to know about CDC's guidelines for religious worship Temporarily restricting the sharing of frequently touched objects, such as prayer books, hymnals and rugs, promoting social distancing, projecting prayers via electronic means, and providing physical guides, such as tape on floors or walkways and signs on walls, to ensure that staff and children remain at least 6 feet apart in lines and at other times, are part of new guidelines released by the US Centers for Disease Control and Prevention (CDC) for communities of faith.

The new guidance comes at the urging of the White House, which has been in a tug-of-war with the CDC over advisory for reopening places of worship amid the coronavirus pandemic. The draft guidelines for religious institutions were reportedly rejected by the White House over concerns that they were overly prescriptive and infringed on religious rights.
President Donald Trump had earlier labeled churches and other houses of worship as "essential." "We want our churches open. We want our places of faith, synagogues — we want them open. And that's going to start happening. I consider them essential, and that's one of the things we're saying. We're going to make that essential," said Trump on May 22.
In its latest advisory, the CDC emphasizes that the guidance is not intended to infringe on rights protected by the First Amendment to the US Constitution or any other federal law, including the Religious Freedom Restoration Act of 1993 (RFRA). The agency clarifies that the federal government "may not prescribe standards for interactions of faith communities in houses of worship," and in accordance with the First Amendment, no faith community should be asked to adopt any mitigation strategies that are more stringent than the mitigation strategies asked of similarly situated entities or activities.
The CDC says that while many types of gatherings are important for civic and economic well-being, religious worship has "particularly profound significance to communities and individuals, including as a right" and local authorities have been asked to take this vital right into account when establishing their re-opening plans and ensure there is no discrimination against any religion.

Recent reports by the CDC suggest that large gatherings, both non-religious and religious, could turn into super-spreading events. Accordingly, the latest recommendations are meant to guide faith communities "while respecting their fundamental right to gather for worship," says the CDC. "Millions of Americans embrace worship as an essential part of life. For many faith traditions, gathering together for worship is at the heart of what it means to be a community of faith. But as Americans are now aware, gatherings present a risk for increasing spread of Covid-19. CDC offers these suggestions for faith communities to consider and accept, reject, or modify, consistent with their own faith traditions, in the course of preparing to reconvene for in-person gatherings while still working to prevent the spread of Covid-19," says the carefully-worded document.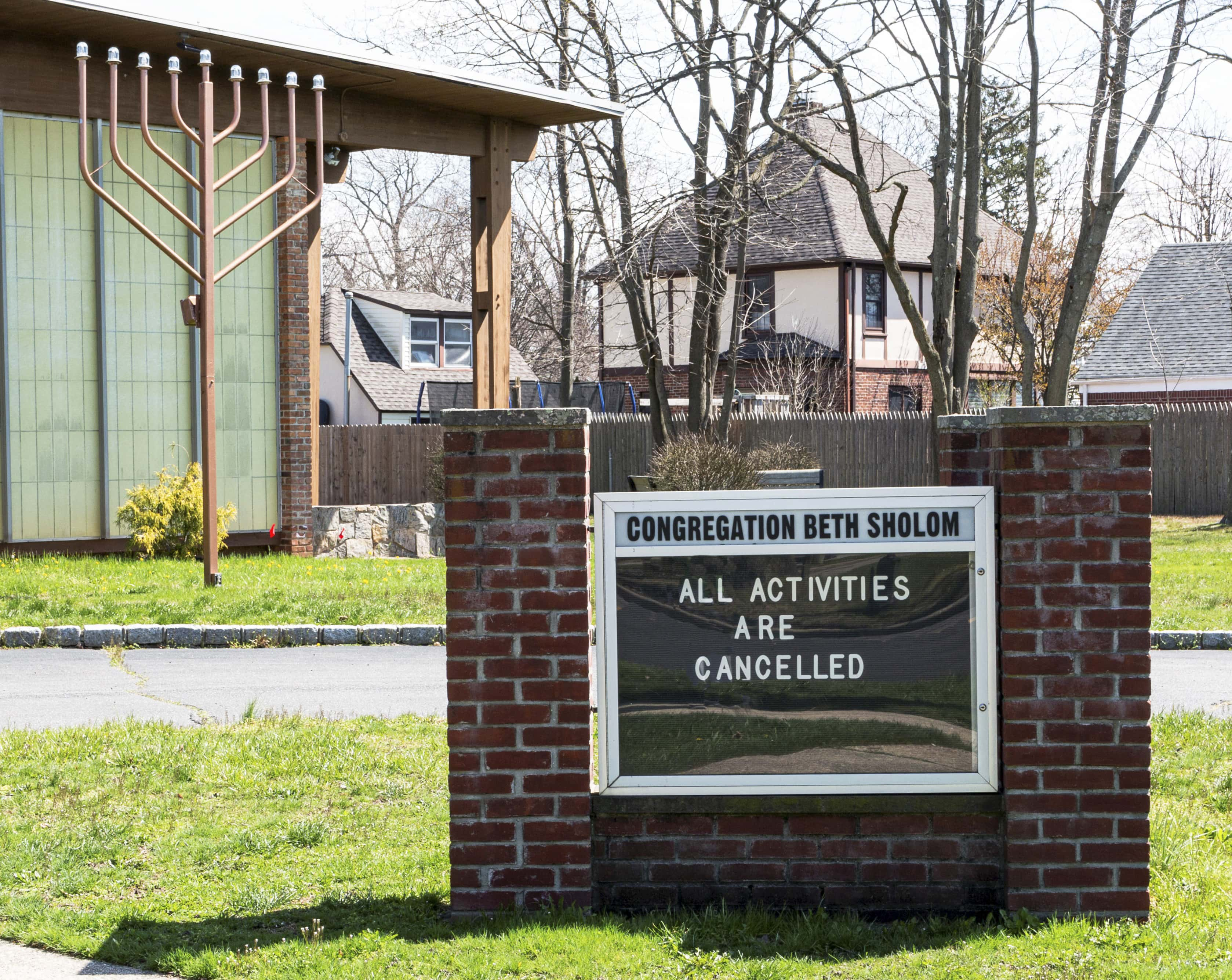 What does the advisory recommend?
While it makes several recommendations, the CDC offers leeway to organizations to make their own decisions about what they should do to limit the spread of the virus. To promote social distancing, it suggests taking steps to limit the size of gatherings under the guidance and directives of state and local authorities and subject to the protection of the First Amendment and any other applicable federal law. It asks religious institutions to consider holding services and gatherings in a large, well-ventilated area or outdoors, as "circumstances and faith traditions allow." "Promote social distancing at services and other gatherings, ensuring that clergy, staff, choir, volunteers, and attendees at the services follow social distancing, as circumstances and faith traditions allow, to lessen their risk," it said.

The agency says that "consistent with the community's faith tradition, one can consider temporarily limiting the sharing of frequently touched objects, such as worship aids, prayer rugs, prayer books, hymnals, religious texts and other bulletins, books, or other items passed or shared among congregants." It asks institutions to encourage people to bring their own such items, if possible, or photocopying or projecting prayers, songs, and texts using electronic means. It asks members of faith communities to consider whether physical contact such as shaking hands, hugging, or kissing can be limited during the Covid-19 pandemic.

"Modify the methods used to receive financial contributions. Consider a stationary collection box, the main, or electronic methods of collection regular financial contributions instead of shared collection trays or baskets. If food is offered at any event, consider pre-packaged options and avoid buffet or family-style meals if possible," the report suggests.
The earlier draft had suggested restricting gatherings to those that can be held virtually (by remote viewing) for vulnerable populations and video streaming or drive-in options for services during the first and second phases of reopening. During phase 3, it had recommended restricting gatherings to those that can maintain social distancing and considering video streaming or drive-in options for vulnerable populations. The current document, however, says that options such as remote participation in services could be offered to people at higher risk of severe illness that limit their exposure risk. "Provide protections for staff and congregants at higher risk for severe illness from Covid-19. Offer options for staff at higher risk for severe illness (including older adults and people of all ages with certain underlying medical conditions) that limit their exposure risk," says the CDC.

Some of its other recommendations are similar to guidelines issued to schools, workplaces, restaurants, and mass transit administrators. It encourages the use of cloth face coverings among staff and congregants, especially when social distancing is difficult. The exceptions are children below 2, anyone who has trouble breathing or is unconscious, and anyone who is incapacitated or otherwise unable to remove the cloth face-covering without assistance. It recommends encouraging people to maintain good hand hygiene and having adequate supplies to support healthy hygiene behaviors. The CDC also suggests cleaning and disinfecting frequently touched surfaces at least daily and shared objects in between uses. "Ensure that ventilation systems operate properly and increase the circulation of outdoor air as much as possible by opening windows and doors, using fans, etc. Do not open windows and doors if they pose a safety risk to children using the facility," say experts.

The agency says that if the faith community offers multiple services, they should consider scheduling services far enough apart to allow time for cleaning and disinfecting high-touch surfaces between services. The document calls for encouraging staff or congregants who are sick or who have had close contact with a person with Covid-19 to stay home. It also says that staff and people with symptoms of Covid-19 or who have tested positive for the new coronavirus should be advised not to return to the facility until they have met CDC's criteria to discontinue home isolation.

"Identify an area to separate anyone who exhibits symptoms of Covid-19 during hours of operation and ensure that children are not left without adult supervision. Establish procedures for safely transporting anyone who becomes sick at the facility to their home or a healthcare facility," recommends the CDC.