Can US companies force employees to get Covid-19 vaccine once approved? It's possible, but there are limitations Employers grappling with Covid-19's impact on the workplace may soon be forced to make another tough decision after layoffs and furloughs: if they should mandate coronavirus vaccination among staff. An advisory panel of the US Food and Drug Administration (FDA) is meeting on December 10 to discuss the emergency use authorization (EUA) for Pfizer-BioNTech's Covid-19 vaccine candidate. But can a US employer force its employees to take a coronavirus vaccine? Legally, employers will be well within their rights to impose mandatory coronavirus vaccinations, say experts. But it is far more likely that companies will simply encourage and perhaps facilitate employee immunization, they emphasize.

There are also some restrictions that are tied to federal and state laws prohibiting discrimination in the workplace. Title VII of the Civil Rights Act of 1964, for example, could require employers to accommodate workers who object to vaccination because it would conflict with their "sincerely held religious belief." There could also be requests for exemptions on medical grounds under the Americans with Disabilities Act (ADA). It requires employers to reasonably accommodate employees with disabilities unless doing so would be significantly difficult or expensive.

"Employers may implement mandatory vaccination programs, subject to limited exemptions. Although the issue is only now coming to the forefront of our national conscience, mandatory vaccinations in the workplace are not new and are particularly prevalent among healthcare providers. Some variability exists under federal law and among federal agencies, but for the most part, mandatory programs are permissible, as long as employers consider religious accommodation requests under Title VII of the Civil Rights Act of 1964 (Title VII) and medical accommodation requests under the Americans with Disabilities Act (ADA)," explains Ogletree Deakins, a leading labor and employment law firm.

It further says, "Even if an employee can establish a sincerely held religious belief, the employer may deny an accommodation request if it poses an "undue hardship." The undue hardship analysis for Title VII religious accommodation requests includes consideration of harm to the employer, its employees, and third parties, such as patients."

Announcing that its vaccine candidate is 95% effective against Covid-19, Pfizer and its partner BioNTech have formally submitted an application to the FDA for EUA. The FDA has scheduled a meeting of its Vaccines and Related Biological Products Advisory Committee (VRBPAC) on December 10 to discuss the same. The panel will submit their recommendations to the agency, which is expected to make a decision shortly after that. Once the FDA gives its authorization, the Advisory Committee on Immunization Practices (ACIP) of the US Centers for Disease Control and Prevention (CDC) will issue guidelines on who should receive the vaccine first.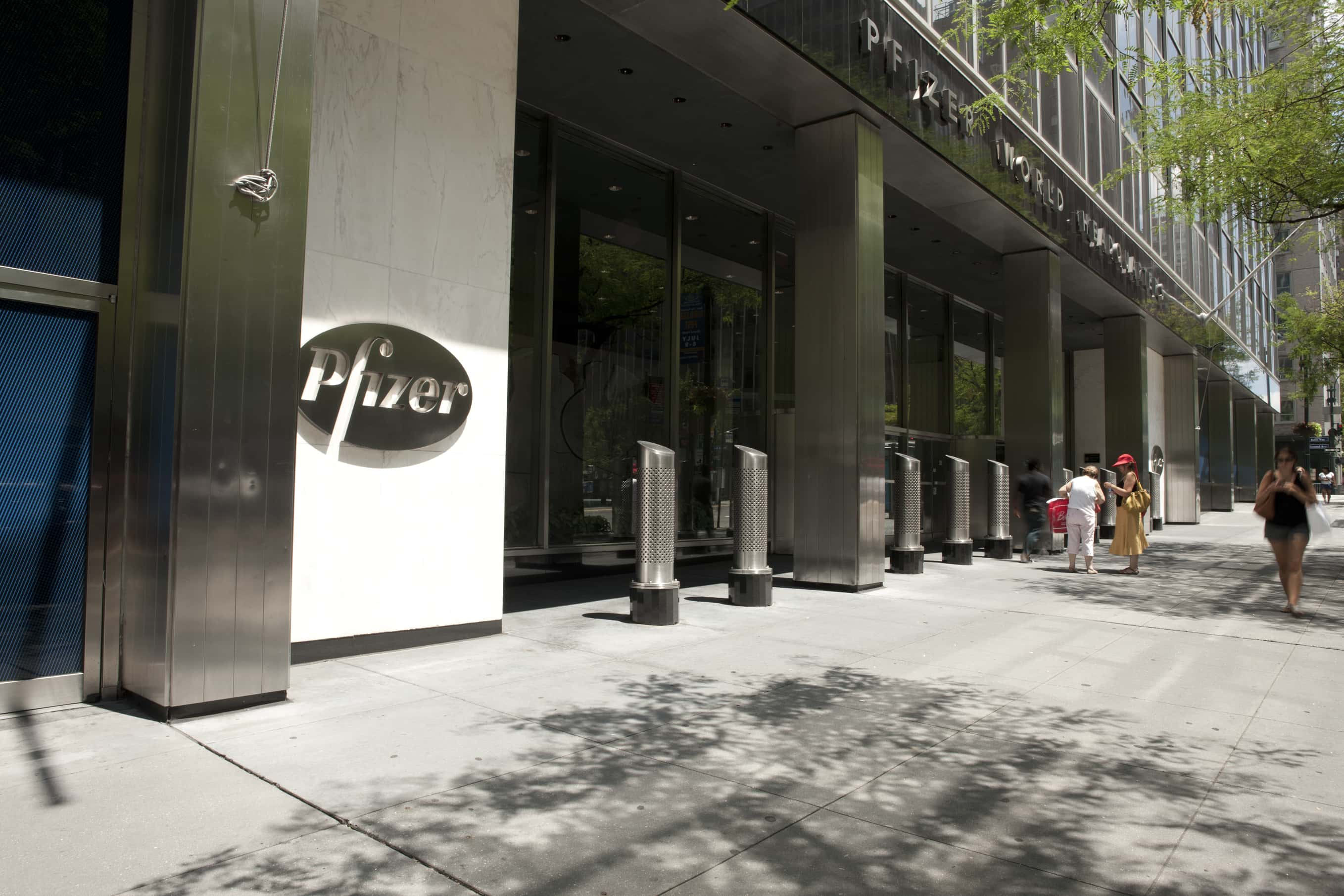 "Employment in the US is generally 'at will,' which means that your employer can set working conditions. Certainly, employers can set health and safety work conditions, with a few limits," Dorit Reiss, a law professor at the University of California, Hastings, who specializes in legal and policy issues related to vaccines, tells AARP, a US-based non-profit group.

According to Reiss, if employees have medical reasons or religious beliefs that prevent them from taking a potential coronavirus vaccine, employers could be legally required to give the workers some reasonable alternative to continue to work. "That might be a (wearing a) mask, a working from home, or a working separately from other people alternative. As long as it's not too significant a barrier for the employer. If you can achieve the same level of safety as the vaccine via a mask, or remote working, you can't fire the employee. You need to give them an accommodation," she explains.

Case Western University professors argue in a recent op-ed for USA Today, that "private businesses could refuse to employ or serve unvaccinated individuals," and that public and commercial transit companies (airlines, trains, and buses) could exclude refusers."

However, a company that mandates vaccines may also face a gross negligence suit, or have to pay out a workers' compensation claim if an inoculated worker has an adverse reaction, caution experts. "It's a treacherous area for employers. The reason it's treacherous is (a) liability that arises from requiring a vaccine where the vaccine goes sideways and creates harm to the employee. That's going to probably be a worker's compensation claim against the employer. And, of course, some kind of claim against the vaccine manufacturer. There's a lot of weighing that goes on here," explains Jay Rosenlieb, an employment law attorney at the Klein DeNatale Goldner law group in California.

Besides the legal issues, Ogletree Deakins suggests that employers may want to take into consideration the "politicized and polarized nature of the cultural dialogue" surrounding the prevention of Covid-19 transmission. "Imposition of a mandatory Covid-19 vaccine will almost certainly result in a slew of accommodation requests — medical, religious, personal, and ethical — fueled by mistrust of political leaders and the healthcare industry. If large numbers of people feel the need to be exempt from wearing a mask or face covering (which is significantly less intrusive than receiving a vaccination), then employers likely can expect an equal or greater objection to a new vaccine (which may be viewed as risky and/or ineffective)," write experts.
Ogletree Deakins says it will also be difficult to predict how rules surrounding required vaccinations will translate in the pandemic era. Current case law generally applies to those who directly deal with sick patients in the healthcare industry. "When there is no "sick patient" involved, courts may be more inclined to find against mandatory vaccination policies," it adds.
The US Equal Employment Opportunity Commission (EEOC), which enforces federal laws prohibiting employment discrimination, has previously issued guidance on mandatory flu shots emphasizing that employees may be entitled to exemptions. However, the coronavirus pandemic has prompted exceptions by the EEOC, which has said that it meets the ADA's "direct threat standard." This implies that a Covid-19 patient poses a "significant risk of substantial harm" to others. "Such a finding permits employers to implement medical testing and other screening measures the ADA would usually prohibit. It remains to be seen how the EEOC, which has traditionally been hostile to mandatory vaccination programs, will view a Covid-19 vaccine," emphasizes Ogletree Deakins.

The law firm recommends that companies may consider whether a mandatory policy is a must in light of alternatives, such as remote work, and if considers it a necessity, the company may think of confining it to departments or work-sites where alternatives are not feasible. "If nothing else, the Covid-19 pandemic has required employers to consistently adapt to a rapidly changing environment. A mandatory vaccination policy may or may not be right for one's workplace, but as employers explore their options they may want to proceed with caution, remain nimble, and stay prepared," it states.
Experts also suggest that once enough doses of a vaccine have been produced for distribution, some employers may start to consider a mandate. "For example, essential workers in retail stores or food production plants, such as a meat-packing plant, seem to be at high risk. Those employers could reasonably require (a coronavirus vaccination) because remember, if an employee doesn't vaccinate, it's not just a risk to them. It's a risk to other employees, and — if it's a customer-facing business — a risk to the customers. So, in high-risk places, I think it's reasonable," says Reiss.