BTS 'Butter': Jungkook's piercing, Taehyung's lollipop make fans go wild as song touches 10M views in 13 min BTS 'Butter' is here and ARMY has a gazillion things to say about the sensuality in the video. The elaborate thirst trap of lyrics, BTS members in their most stunning feat, a number of catchy hooks, BTS 'Butter' crossing 10 million views within 13 minutes of release comes as no surprise but a delight to the fandom.
As the 'Butter' music video sets for more world records to break, here's what caught ARMY's eyes the fastest. BTS Jungkook, the main vocalist of the group is sporting an eyebrow piercing and ARMY is convinced to be REAL! V aka Taehyung's kissing the lollipop alone has made ARMY go into a live meltdown. While we stream the music video for days, here's the rundown of the music video set to take the world for another chart-topping spin.
RELATED ARTICLES
BTS 'Butter': Air time, how to live stream, full teaser photo schedule, concept and all about Bangtan Boys' English dance-pop track
BTS 'Butter' to have subunit choreography for 'cool' factor, ARMY swoon over 'melt gently like butter' lyrics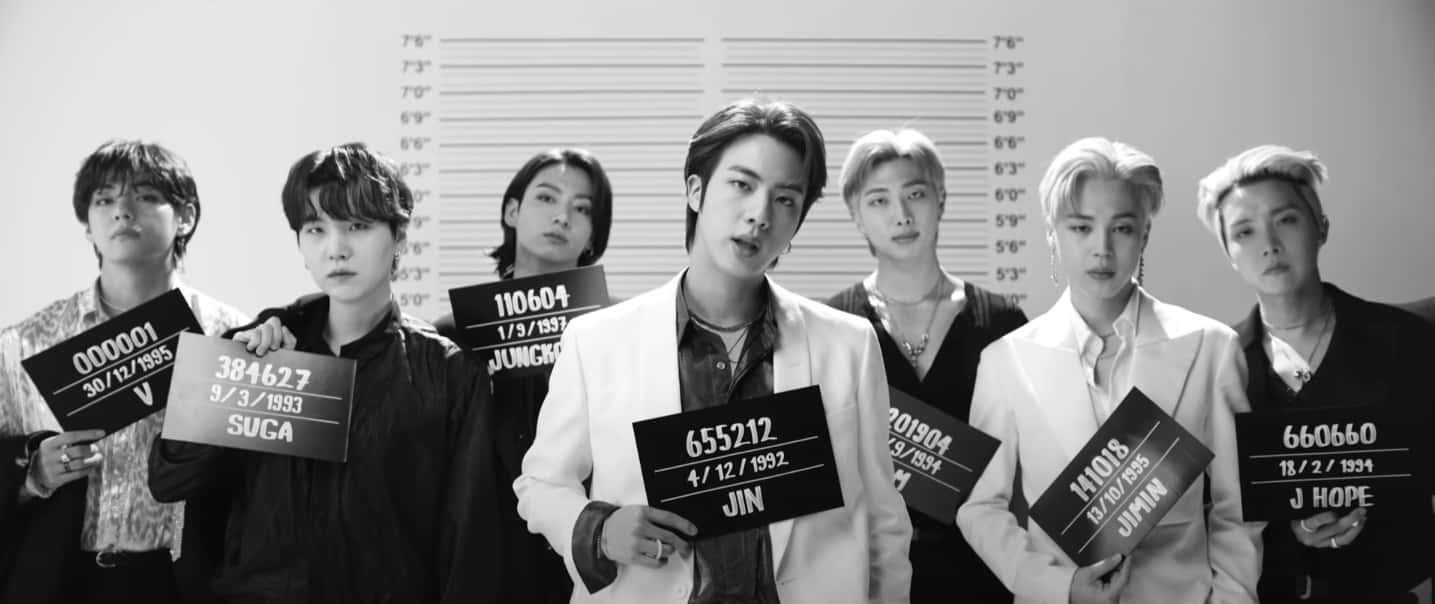 BTS oozes sensuality in gliding smooth 'Butter' lyrics
BTS has had 'Blood, Sweat and Tears' era, 'Boy with Luv' era and set the world records straight with 'Dynamite', but 'Butter' is going down in history as the most sensuous track of BTS with its playful and flirty lyrics, the sensuous moves and a thirst trap of a music video! The lyrics, "Smooth like butter/ Pull you in like no other/ Don't need no Usher/ To remind me you got it bad" or "Side step right left to my beat (heartbeat)/ High like the moon rock with me baby/ Know that I got that heat" prove that BTS is not here just to play.
ARMY declares, "BUTTER IS THE BIGGEST THIRST TRAP BTS EVER MADE. THERE I SAID IT." Another fan quips, "let's extend our interest to just how good jungkook looked in that hairstyle... because no matter how you look at it it's PERFECT!! Butter IS LITERALLY A THIRST TRAP!!!!!!!!!!"
Jungkook's eyebrow piercing and Kim Taehyung's lollipop
Jungkook's eyebrow piercing is the hot topic of the hour as BTS Army can't have enough of that pleasant surprise. Along with that, Kim Taehyung appears in his most sensuous avatar with lyrics like "Cool shade stunner/ Yeah I owe it all to my mother/ Hot like summer/ Yeah I'm makin' you sweat like that/ Break it down" while also kissing a lollipop.
A fan says, "IM FIGHTING FOR MY@LIFE RIGHT NOW WHO GAVE TAEHYUNG THE LOLLIPOP!" Another JK enthusiast chimes in saying, "JUNGKOOK WITH LONG BRIGHT BLUE HAIR AND HIS NEW EYEBROW PIERCING, I JUST CANT MOVE!" Another fan says, "Kim Taehyung's sexy and beautiful voice, his expressions, his acting skills...everything is top tier."
A fan sums it up saying, "BUTTER IS JUST 3 MINUTES OF BTS TALKING ABOUT HOW SEXY THEY ARE!"
Watch BTS 'Butter' here: