Bruce Springsteen rekindles hope of a new E Street Band tour and reveals he has an album worth of material ready Bruce Springsteen wrote an album's worth of new songs for the E Street Band last month, he said during an event with film director Martin Scorsese on Sunday, May 5, at the Raleigh Studios in Los Angeles. It was the opening night of the Netflix Emmy Awards campaign called the "FYSee Experience." Springsteen dazzled the crowd by playing two songs, "Dancing in the Dark," and "Land of Hope and Dreams," on his guitar.
The conversation with Scorsese was loosely based around the Netflix film "Springsteen on Broadway," that's when the singer was asked where his songwriting inspiration comes from, and Springsteen answered saying he can't just summon it at will. "You have to capture a little piece of the divine," he said, adding, "And it can come in many, many forms. But whenever I really have written something that I felt has some quality to it, there's always that little piece of 'I'm not exactly sure where that came from. I know how I got here or how I got there, but…'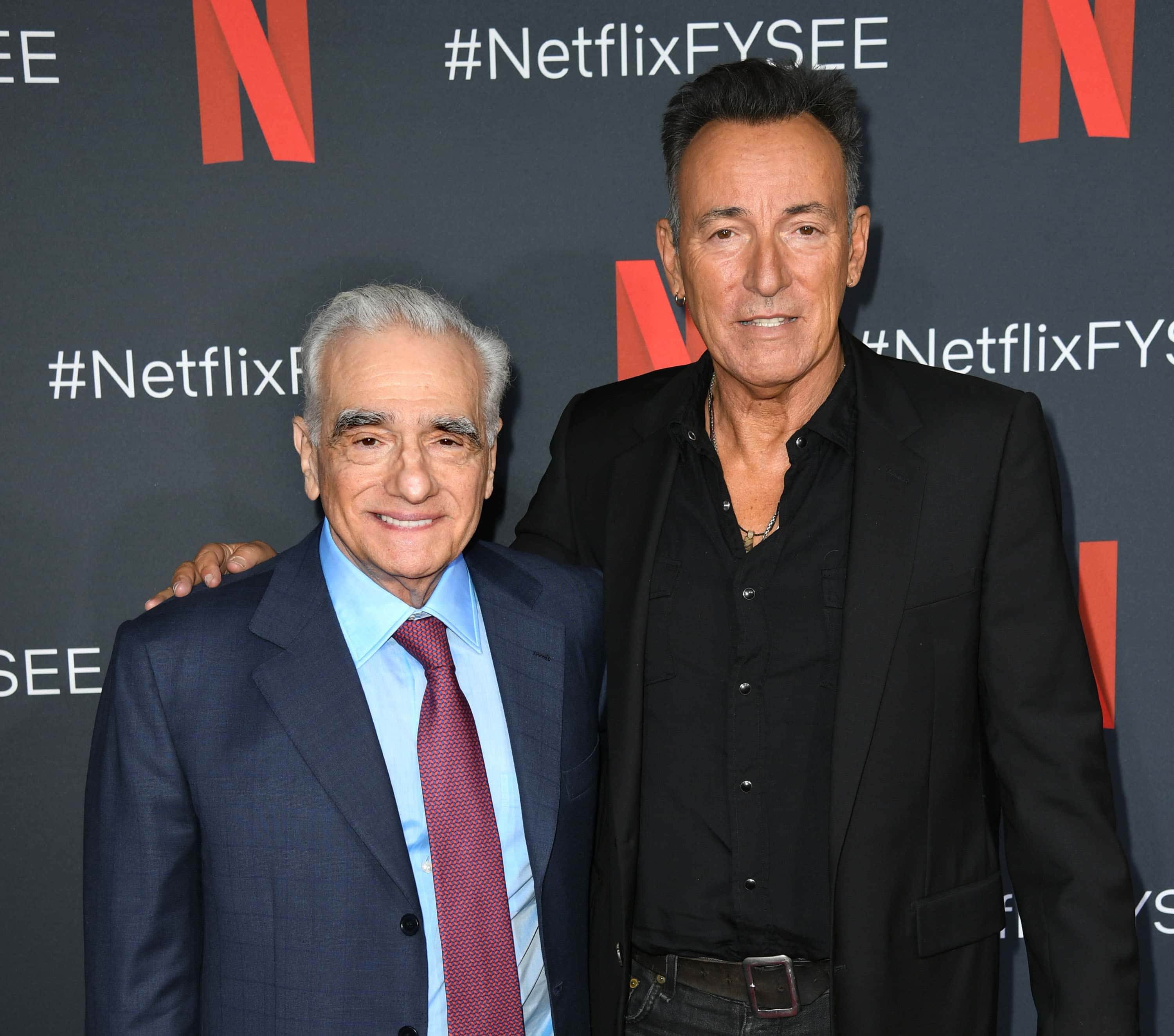 "It's like I've spent about seven years without writing anything for the band," Springsteen continued. "I couldn't write anything for the band. And I said, 'Well, of course … you'll never be able to do that again!' And it's a trick every time you do it, you know? But it's a trick that, because of that fact that you can't explain, cannot be self-consciously duplicated. It has to come to you in inspiration.
"And then about a month or so ago, I wrote almost an album's worth of material for the band. And it came out of just… I mean, I know where it came from, but at the same time, it just came out of almost nowhere. And it was good, you know. I had about two weeks of those little daily visitations, and it was so nice." He laughed out loud at the memory. "It makes you so happy. You go, 'F—, I'm not f—ed, all right? There'll be another tour!"
Although Springsteen gave no indication about when these things might come to fruition— since he does have a solo album, "Western Stars," which comes out June 14. Springsteen remains very much a perfectionist when it comes to the release of his work. There's also no word yet on whether he might do an acoustic tour behind that record, as he has in the distant past for other solo albums. A single, "Hello Sunshine," was also released last month.
The film version of his "Springsteen on Broadway" was aired on Netflix on December 16, 2018. Springsteen joined Little Steven Van Zandt and the Disciples of Soul during the West Coast record release show for the band's new album, "Summer of Sorcery," Saturday, May 4 at the Saban Theatre in Beverly Hills, CA.
If you have an entertainment scoop or a story for us, please reach out to us on (323) 421-7515