Brittney Cooper: Rutgers prof says Whites need to be 'taken out', Internet brutally responds A Rutgers University professor has created a massive storm of controversy after her comments on Critical Race Theory (CRT) on September 21. Professor Brittney Cooper is currently being slammed on social media after she called White people "villains" in a racist speech as part of an event with author Michael Harriott. Many angry users have taken to Twitter to vent their frustrations at Cooper, with CRT already putting many on edge.
The theory has become the subject of a lot of controversy in 2021, as schools and colleges fight over whether to adopt it or not. In June, General Mark Milley was slammed by Republicans for adopting CRT education for the military. Several GOP-controlled states like Idaho, Iowa, Tennessee, and Oklahoma have banned the teaching of CRT altogether, but in other states, the battle continues.
RELATED ARTICLES
Peter Boghossian: Portland varsity prof resigns, slams 'social justice factory'
Who is the head of James Madison University? VA college labels White Christians as 'oppressors'
Numerous professors and teachers have been caught up in the debates, with many even losing their jobs for supporting or opposing CRT. That doesn't appear to be the case with Cooper, whose profile is still up on the university's website. Here's everything we know about her, and the controversial comments she made.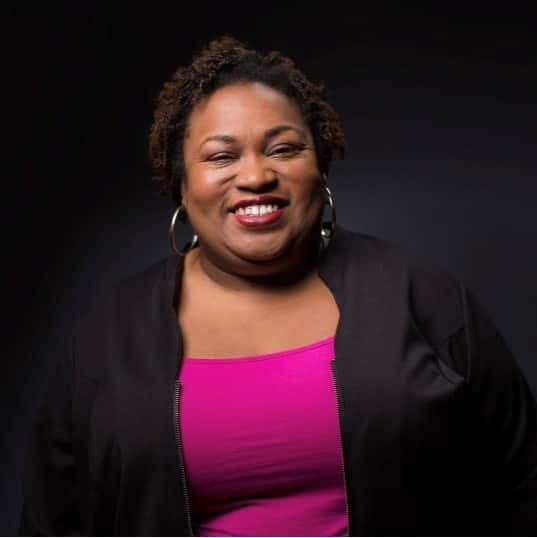 Who is Brittney Cooper?
Not much is known about Cooper, who has since removed her website and limited her Twitter account's reach. The Rutgers website says she has a B.A. in English and Political Science from Howard University and a Ph.D. in American Studies from Emory University. She specializes in the areas of Black Feminist Thought, Hip Hop Studies, Race and Gender Representation in Popular Culture, and Digital Feminisms.
Cooper has also published numerous books and research papers in those areas, as well as co-founded the activist group- Crunk Feminist Collective. An Associate Professor at Rutgers, she also offers courses at the University of Alabama, Spelman College, and her alma mater of Emory University. Not much is known about her personal life, apart from the fact she is a native of Ruston, Louisiana.
On September 21, Cooper was speaking at an event titled 'Unpacking The Attacks On Critical Race Theory'. There, she made controversial statements such as "Critical Race Theory is just the proper teaching of American history", "I wouldn't be mad at the black people who want to get them back", and "white people are committed to being villains in the aggregate." Cooper also said, "The thing I want to say to you is, 'We got to take these motherf***ers out' but like we can't say that."
'How is this hate speech acceptable'
Those statements eventually found their way to the public and led to massive condemnation. One person tweeted, "Brittney Cooper can f**k all the way off with her racist ass!" Another ironically said, "Well Dr. Brittney Cooper congrats on the racism." Another person commented, "I don't know much, but I know Professor Brittney Cooper of the public university Rutgers is one nasty racist motherf***er. We pay that evil b***h to f***ing hate us and our country. What the hell happened to our country?"
"I think it's poetic Justice that Brittney Cooper hates white people while having quite possibly THE whitest name possible," one user commented. Another said, "'Brittney Cooper, a professor of women's and gender studies and Africana studies' At least now we know which departments to abolish." One person tweeted, "I'd like to know what @RutgersU is going to do about Brittney Cooper. How is this hate speech acceptable?"
Many have also called for Rutgers to comment on Cooper's story, but so far the University had decided to maintain silence. It hasn't acknowledged her comments or opened an investigation into her. That said, her comments weren't made at a university event. The event was organized by The Root, a digital magazine that "provides thought-provoking commentary and news from a variety of black perspectives." A video of the event is still up on YouTube and hasn't been taken down despite clearly bordering on YouTube's hate speech policy.