Who is Brian Flores' wife? Coach sues NFL in class-action over 'sham' interview Former New England Patriots coach Brian Flores has filed an explosive class-action lawsuit against the NFL and all 32 teams alleging racism over the 'Rooney Rule'. The lawsuit was filed after Flores was allegedly made to interview for several positions, despite teams having already decided on a candidate. In response, the NFL has vowed to fight the claims and called it "blatantly false."
Despite winning eight of its nine games, the Miami Dolphins fired the 40-year-old Flores as head coach in the offseason, forcing Flores to look for another team. He interviewed with the New York Giants but alleges that was conducted after the team decided on Brian Daboll as their next coach. As proof, Flores revealed text messages from Bill Belichick, the Patriots' General Manager who admitted he "f----d up", when he congratulated Flores instead of Daboll.
RELATED ARTICLES
NFL slammed for poorly visible 'End Racism' message in end zones, fans wish they could 'blank that area out'
'Lift Every Voice and Sing': NFL to play Black national anthem before games, splits Internet
The massive controversy has taken social media by storm, as internet users debate Flores' treatment. Given that the coach is now making waves, we thought it would be a good time to dive into his family life and learn more about him.
Who is Brian Flores' wife?
The out-of-favor coach is currently married to Jennifer Maria Duncan Flores. The two tied the knot in a low-key ceremony back in 2009, and have since welcomed three children together - Miles, Maxwell, and Liliana. Like many spouses, Jennifer appears to prefer staying away from the spotlight and has rarely been seen or heard from in public. Old records indicate Jennifer was a Spanish teacher at Foxborough Regional Charter School near Attleboro, Massachusetts, a job she since appears to have given up after getting married to Flores.
Very little is known about her, beyond what Flores has himself revealed. A 2019 profile by Yahoo Sports is one of those rare exceptions, where Flores opened up about his personal life. He said he met Jennifer during a spring break trip to Acapulco, while still in college. He pointed her out to buddy Mike Miller and said, "That's the girl I'm going to marry." He certainly got his way, with the two now enjoying a very happy married life. We did find a Facebook account for Jennifer, but she doesn't appear to be very active, posting only a handful of personal photos with her family.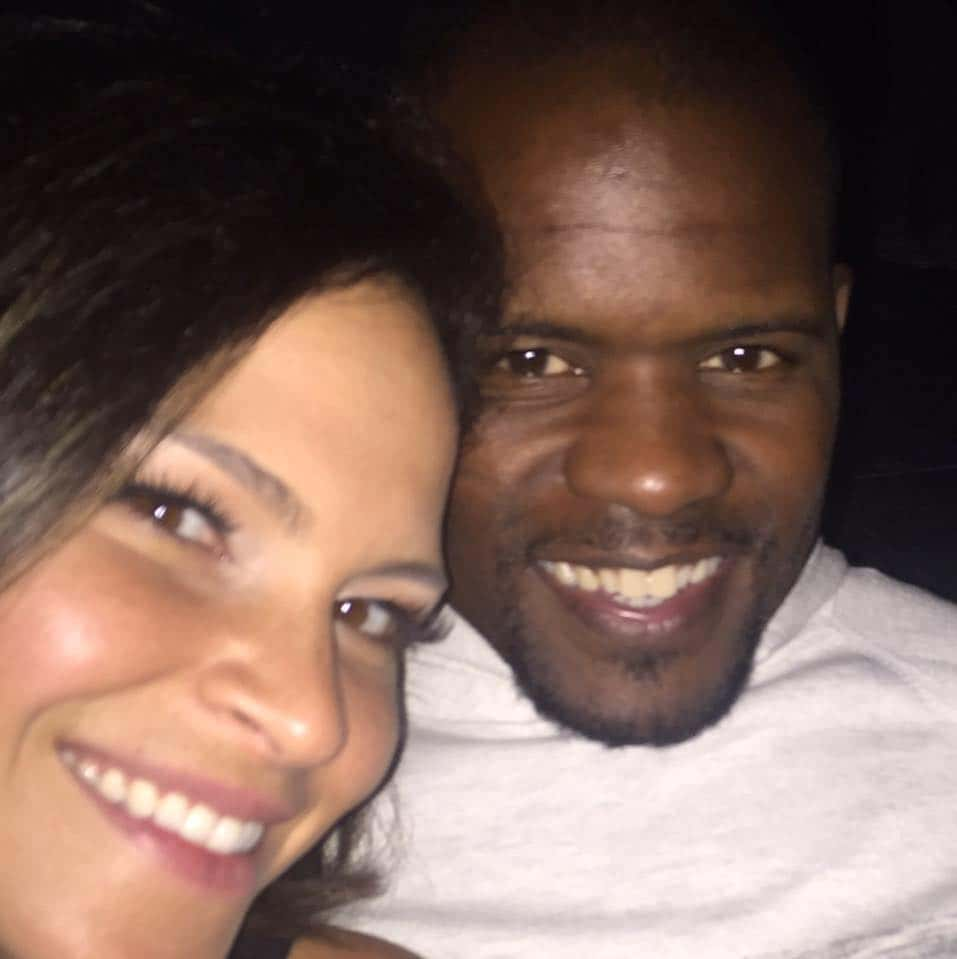 Another personal story Flores has opened up about is the birth of Liliana, which occurred during the Patriots' playoff game against the Houston Texans in 2017. Jennifer's water broke while she was sitting in the stands at the Gillette Stadium, which led Belichick to tell Flores to leave the game immediately. However, it appears Jennifer wasn't ready to give birth just yet, allowing Flores to see the game through and join his wife at the hospital the next day, where Liliana was born. "It meant a lot to us, but Bill's response was exactly the one I expected," Flores recounted later.
From the few social media posts and reports, we can gather Jennifer is strongly behind her husband through thick and thin, which he'll require if he's going to take on the entire NFL. "The NFL remains rife with racism, particularly when it comes to the hiring and retention of Black Head Coaches, Coordinators, and General Managers," his suit alleges, adding, "Rules have been implemented, promises made — but nothing has changed. In fact, the racial discrimination has only been made worse by the NFL's disingenuous commitment to social equity."
Those are some heavy accusations, and it appears Flores knows the weight of them. "In making the decision to file the class action complaint, I understand that I may be risking coaching the game I love, and has done so much for my family and me. My sincere hope is that by standing up against systemic racism in the NFL, others will join me to ensure that positive change is made for generations to come," he said in a statement.