'Botox is so normal': Emily Ratajkowski reveals how she was inspired to get face lift shots at age of 27 NEW YORK CITY, NEW YORK: Emily Ratajkowski spoke candidly about getting botox for the first time at the age of 27 and insisted that the cosmetic procedure is "normal." The 31-year-old model admitted that she was inspired to get injected as "all" her friends from home had tried it. She also expressed her love for stars like rapper Doja Cat who are being open about their desire to go under the knife.
"For people who don't live in New York or LA, botox seems really extreme. But even now, all my friends in San Diego, my hometown, get botox. It's so normal. I mean, I was terrified. But I was also like, everybody looks f****** great. My best friends were getting botox and I wanted to try it," Ratajkowski told Refinery29. "With plastic surgery in general, the way we talk about what's normal and taboo has completely changed. It's what I mentioned in the episode. Like, nose job check. Even Doja Cat tweeted about how she's going to get surgery to get a breast lift. I think there's something really nice about how open women are being."
READ MORE
Emily Ratajkowski spotted in steamy make-out session with artist Jack Greer amid Pete Davidson dating rumors
Emily Ratajkowski. Activist. Mother. Siren: The hard-nosed warrior behind 'world's sexiest feminist'
Ratajkowski gave birth to her now 22-month-old son Sylvester with her ex Sebastian Bear-McClard in March 2021. The American beauty, who was 29 at the time, remarked that she felt older when she was in her 20s than she does now.
She said, "Well, I got married when I was 27. That was just four years ago, but it feels like a really long time. I think I felt like I was getting older. I think I felt older at 27 than I do at 31. Something was freaking me out. I had this realization that I was getting closer to 30 and wasn't going to be young forever. But something about 31, I'm like, 'I'm so young.'"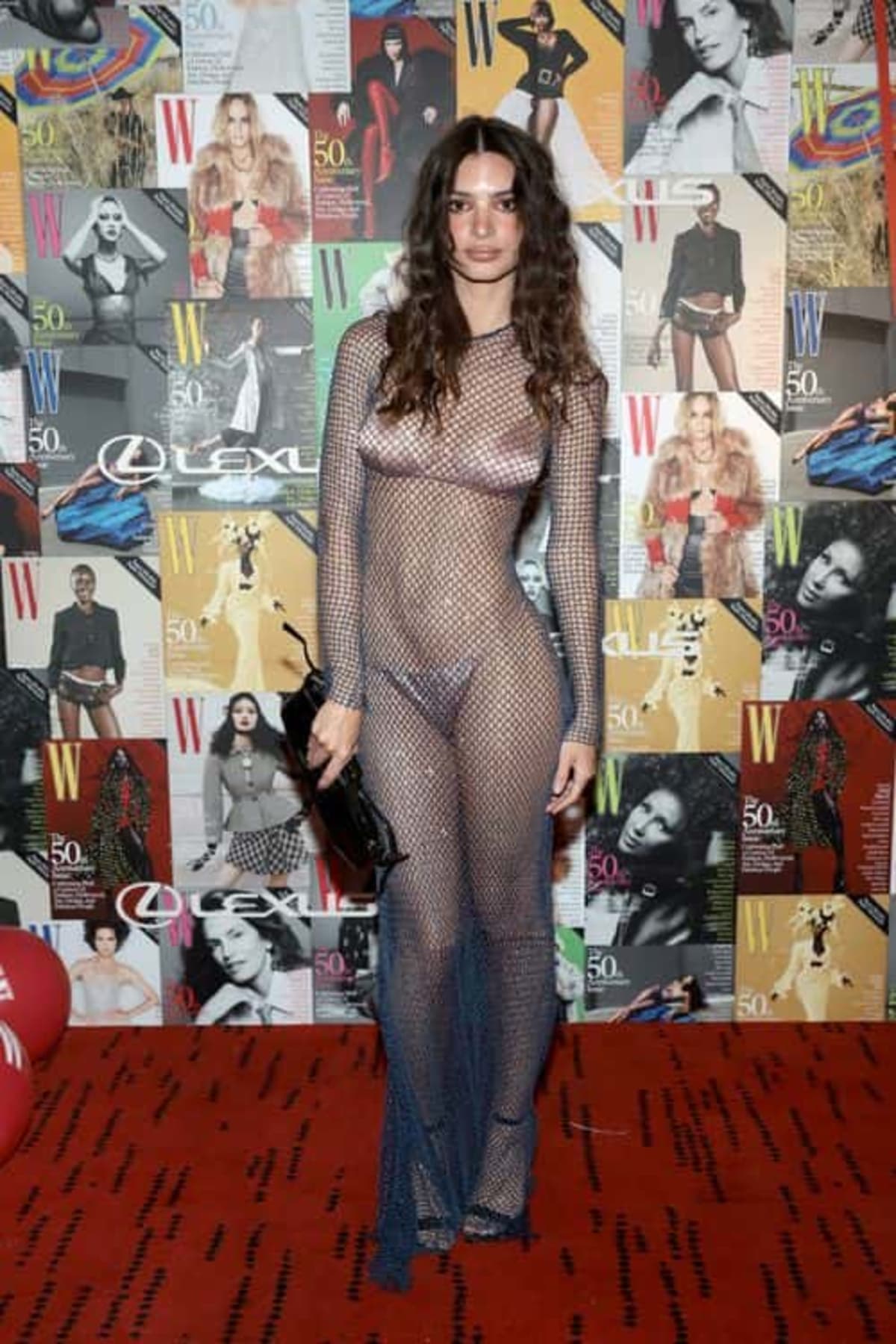 Ratajkowski recounted a conversation with her friend where she talked about entering her 30s. "I turned to my friend the other day and was like, 'Did we ever think 30 was old?' She was like, 'B****, we thought 30 was so old.' But you have so much time. Yes, life goes fast, but ultimately 27 is so young and it gets better. It got so much better for me. I think you'll know yourself more. Of course, as young women, [we] feel the pressure of being young forever. But in your 30s, you look the same, but you've figured out who the hell you are."
Share this article:
'Botox is so normal': Emily Ratajkowski reveals how she was inspired to get face lift shots at age of 27