Boosie Badazz pays man $554 to slap him and gets banned on Instagram, Internet says 'this is retarded' Rapper Boosie Badazz has managed to stay in the headlines for the wrong reasons time and again due to controversies. The Louisiana native is once again trending on social media after he slapped a man for his music video and compensated him with $554. Acclaimed rapper DaBaby was also present at the scene as they were filming the music video of their song 'Period'.
The 33-year-old rapper's video of slapping a man in a departmental store soon started doing the rounds on the Internet and thanks to all the drama, his official Instagram account has been taken down again. The 'Wipe Me Down' hitmaker lost many of his followers on Instagram before the account was deleted. The page is currently not available on the site.

RELATED ARTICLES
Why did Boosie Badazz play dead in the Bahamas? Rapper dubbed 'comedian' after funny pic of dolphin rescue
Boosie Badazz shot in leg in Dallas: Was he next target after Mo3's murder? A look at rapper's past legal issues
---
Boosie paid a man $554 to let him slap him as hard as he could for a music video shoot and posted it to his IG

-but it resulted in Boosie loosing his page with 1 Million followers.

Boosie's main page which he also lost last year, had over 9 million followers 🤦♂️ pic.twitter.com/JD2YC26Wq4

— My Mixtapez (@mymixtapez) March 28, 2021
---
Why did Boosie Badazz slap the man for $500?
Boosie Badazz and DaBaby were filming the music video of 'Period' as the camera crew can be spotted in the surfaced videos. We could spot Boosie standing in front of a man and slapping him real hard for the video. In another video, it can be seen Boosie paying the man for the same. According to a user on Twitter, the rapper had announced it on his official Instagram account where he said he is willing to pay anybody $554 if they let him slap. "Boosie post this s**t on the gram. bruh knew what he was gettin into."
Why did Instagram ban Boosie Badazz?
Boosie soon became the hot topic on the Internet for his unusual idea and he had to face the repercussions for the same. He first lost a lot of users on Instagram before his account was taken down. Well, this is not the first time when Boosie's Instagram account got suspended. In 2020, he faced the same heat when he apparently shared pictures of him from his OnlyFans account. The rapper has also shown nudity in several of his Instagram Live videos.
According to multiple reports, Bossie has not only used foul language earlier but also encouraged some of his followers to join his live and engage in sexual activity. He also went on a rant against Mark Zuckerberg in December 2020, in an interview with Vlad TV, claiming that he will be suing the Facebook boss for a whopping $20 million, as reported by Complex. "[Zuckerberg] made some of my business ventures go down, so I'm suing him now. I'm filing a lawsuit against him now. He stopped me off Instagram and he didn't put me back on Instagram. And that's affecting my business."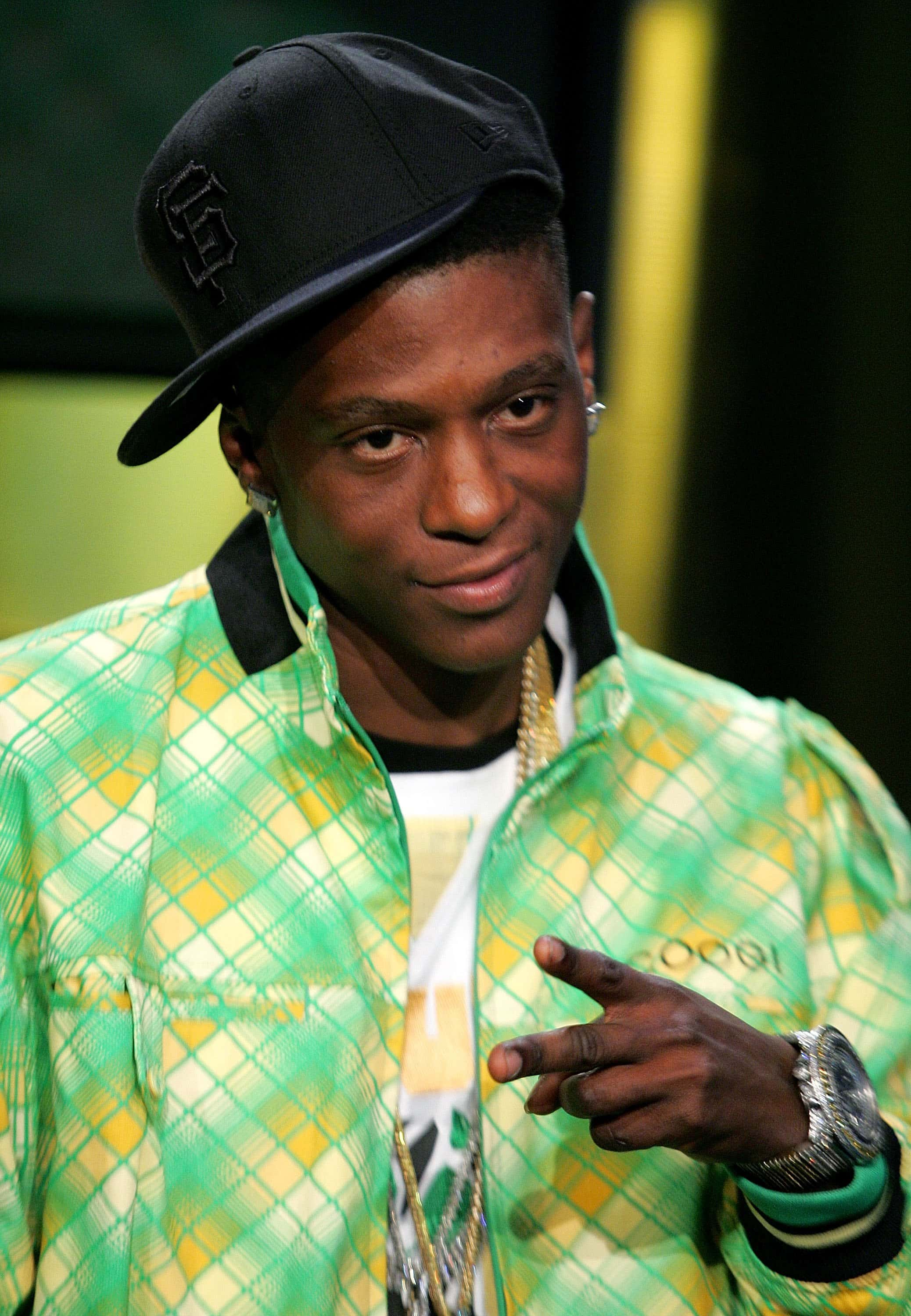 'Can't believe they deleted Boosie's IG again'
The newly-surfaced videos got the Internet talking where people spoke both about Boosie slapping a man and his Instagram account getting deleted again. One user posted, "Da baby and boosie at the same place the same time.... that's way too much concentrated ignorant money energy in one area. Women and children aren't safe." One shared, "DaBaby and lil boosie just be going around hitting ppl." One stated, "I know for a fact dude didnt think it would be like that" while another added, "Ha, this is awesome.....I wonder what made him come up with this weird number though.." One posted, "I would've took boosie and da baby small a**es up top, paid or not!"
One spoke about Boosie's Instagram getting deleted. "Man I can't believe they deleted boosie IG AGAIN. F**k zuckenburger." Another, on the same lines said, "Boosie ig deleted cause he slapped dude." One shared, "Boosie really paid $500 to slap a drunk person for a music video and posted it to his IG and he's wondering why his IG got deleted again?" One concluded, "With all the fights on ig... boosie purchased a face to slap and ig got mad. this is retarded. If that was yall daddy just say dat."
---
Da baby and boosie at the same place the same time.... that's way too much concentrated ignorant money energy in one area. Women and children aren't safe. pic.twitter.com/wy7wVEJqbu

— 👩❤️💋👩 (@IiCUNTs) March 28, 2021
---
---
da baby and lil boosie just be going around hitting ppl 😂😂😂😂😂

— ish. 𓂀 (@sobek2x) March 27, 2021
---
---
I know for a fact dude didnt think it would be like that 😂

— Charles (@xChuckTaylor) March 27, 2021
---
---
Ha, this is awesome.....😂
I wonder what made him come up with this weird number though..

— 桃The Peach Garage (@ThePeachGarage) March 28, 2021
---
---
I would've took boosie and da baby small asses up top, paid or not! 😂😂

— Duke Scott (@IAM_Duke1Fool) March 28, 2021
---
---
Man I can't believe they deleted boosie IG AGAIN 😭 fuck zuckenburger

— Petty Rose (@PaxlRoseMusic) March 28, 2021
---
---
boosie ig deleted cause he slapped dude😂😂

— jwayda✨ (@1waywayda) March 28, 2021
---
---
Boosie really paid $500 to slap a drunk person for a music video and posted it to his IG and he's wondering why his IG got deleted again? pic.twitter.com/FF7VgMCDaF

— Adulting Is Overrated (@Just_Me_C) March 28, 2021
---
---
With all the fights on ig... boosie purchased a face to slap and ig got mad 😂😂 this is retarded. If that was yall daddy just say dat https://t.co/M43m5icJaq

— Tee 4rm section 8 🏚 (@BadHabits912) March 28, 2021
---