'Black Lightning' season 3: The Pierce family will need all the help they can get when they go to war against a whole country
Tobias Whale may be defeated but Jefferson and his daughters will face a much bigger threat in the upcoming season when they go to war with the nation of Markovia. 'Black Lightning' may have finally had its big bad defeated in its last season, but the show is prepared to introduce a much bigger threat in Season 3. When the new season drops in the fall of 2019, Jefferson Pierce (Cress Williams) and his family will go up against a whole country.
Season 2 introduced the nation of Markovia and their teleporting assassin, played by Tosin Morohunfola. Agent Odell (Bill Duke) recruits the Pierce family to defend Freeland from the country, who have their own army of metahumans. In the comics, Markovia isn't exactly a tourist destination. The country has a secret police, an authoritarian government and constant trouble with superpowered beings, even suffering an invasion in 'Suicide Squad Most Wanted #1' (2016).
The imminent threat of invasion might have Jefferson and his daughters teaming up with Agent Odell but that union is not very likely to last. Odell has made it clear that he does not care about metahumans beyond their usefulness as human weapons. His willingness to risk the lives of the pod kids has already been shown and he is not likely to be overly bothered by the deaths of Jefferson's family. With Odell revealing he knows the secret identities of the family, that's more than leverage he holds over them and who knows what he might do with it?
Odell isn't the only potential threat at home. Tobias Whale (Marvin 'Krondon' Jones III) may have been defeated but the metahuman ganglord is still alive, stuck in the prison known as the Pit. Considering the dire nature of the threat posed by Markovia, it is likely that Odell might bring Whale out of imprisonment and unleash him on the foreign enemies. However, Whale isn't likely to make a very dependable weapon, as he would definitely use any chance at freedom to try and exact revenge on Black Lightning.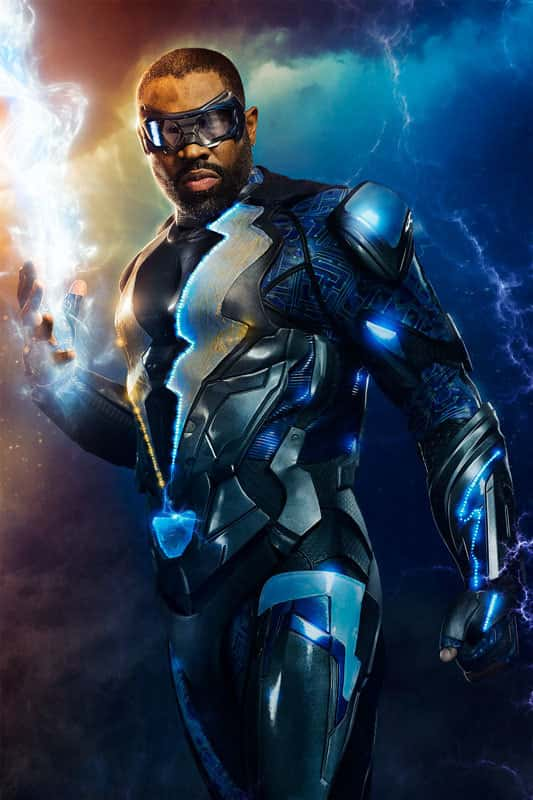 In Season 3, Jefferson will have to choose between keeping his daughters safe and protecting his home. While Anissa (Nafessa Williams) has proven herself as an effective fighter, her sister Jennifer (China Anne McClain) only recently began using her abilities and suiting up to join the fight. While her inexperience makes Jennifer a bit of a liability, the mere scope of the threat before them and the fact that she is potentially more powerful than both her father and her sister is likely to make Odell send her onto the battlefield.
'Black Lightning' is primarily the story of a man trying to protect his family. Jefferson's dedication to ensuring his family's safety may eventually put him at odds with Odell and the ASA but unless they work together, Freeland is doomed.
Season 3 of 'Black Lightning' will arrive on October 21, 2019.
Share this article:
'Black Lightning' season 3: The Pierce family will need all the help they can get when they go to war against a whole country