Mini-Tuesday 2020: #DemExit trends as Sanders' supporters threaten to quit Democratic Party if Biden wins For Bernie Sanders' supporters, another heartbreak like 2016 is tough to digest. The Vermont senator, who made a promising start to the primary cycle this election year, has struggled since the primary in South Carolina held in February as his main rival Joe Biden has surged ahead. On March 10, Sanders failed to inspire yet again as the former vice president won three states and soon after, the senator's frustrated supporters threatened to quit the Democratic Party if Biden went on to bag the nomination. Hence, #DemExit started trending on Twitter across the US.

Biden won 10 out of 14 states on the Super Tuesday held on March 3 while Sanders could manage only four. As voters cast their ballots in six states that went to the polls on the second Super Tuesday on March 10, thousands of supporters of the socialist candidate said on Twitter that they would not vote for a Democratic candidate if a progressive didn't get the nomination. There were others who criticized the #DemExit saying they would vote for any Democratic candidate to beat President Donald Trump. There were some who suspected the hashtag as a handiwork of Russian agents who were trying to interfere in the presidential elections.

By Tuesday evening, #DemExit became the fourth most-trending topic on Twitter in the US.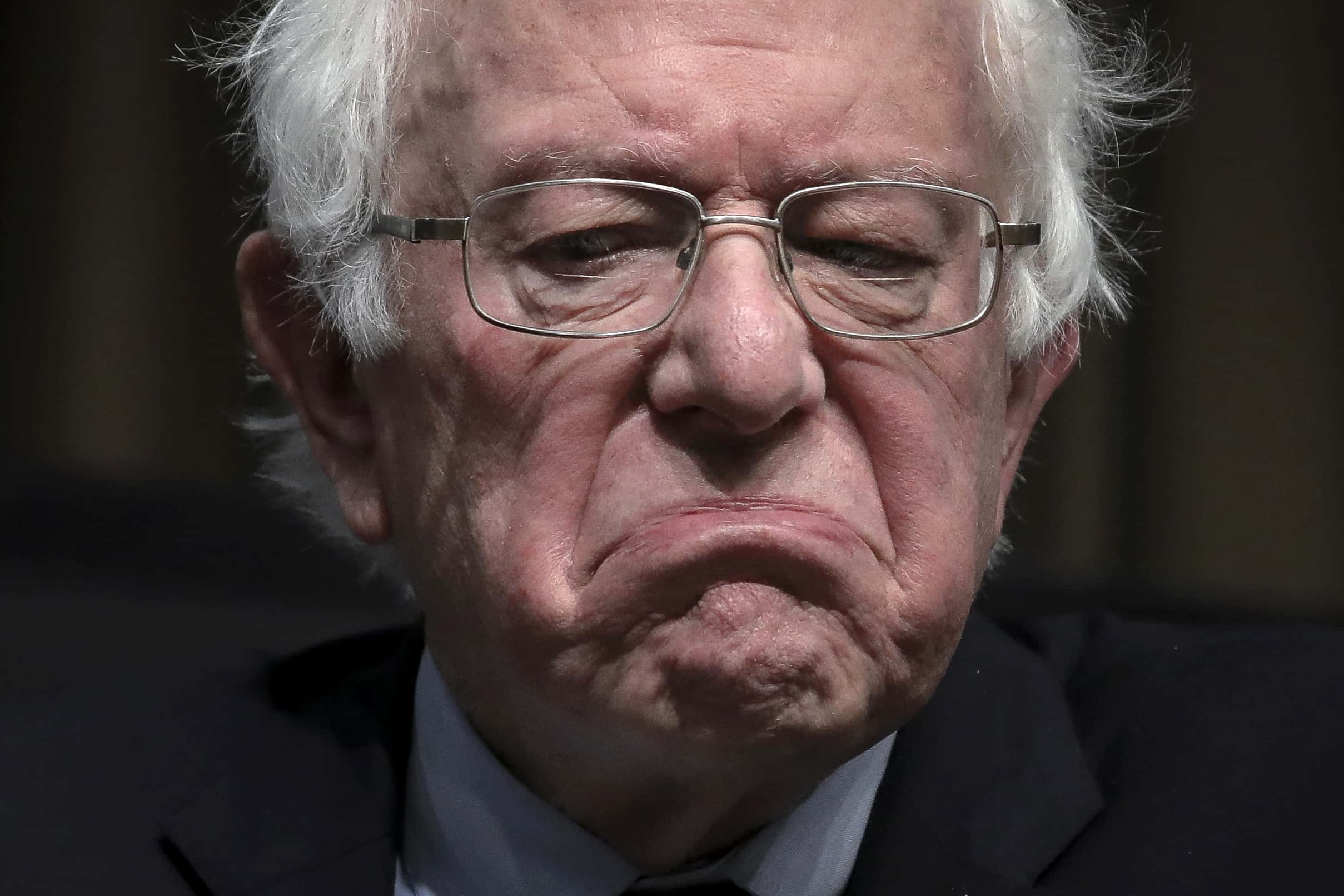 Biden clinched Mississippi, Missouri, besides Michigan on Tuesday to make the work for Sanders even more challenging. Sanders was trailing Biden by a little less than 100 delegates at the beginning of the day. Biden registered unexpected wins in states such as Texas, Minnesota, Massachusetts and Virginia last week while Sanders had a less than big win in California. Biden's comeback started with his dominating win in the South Carolina Primary on February 29 that came after Sanders had impressive shows in Iowa, New Hampshire and Nevada.
Here is what some of the disappointed Sanders' supporters said on Twitter. One supporter said, "If @JoeBiden gets the nomination I will #DemExit Who will join me?"

"#DemExit I am leaving the Democratic Party if they nominate Biden, the moderate wing of the party cannot expect the progressives to jump behind any candidate they nominate. I swear I will not vote for Biden. I promise, I will not vote for Biden," another tweeted.

"Most Bernie supporters were very clear from the start. Bernie is our compromise Democrat. You insist on Hillary on steroids Biden, and now want to whine? Nah. Have the courage of your convictions #DemExit," said one more. "Centrists spent 4 years bashing 'Bernie bros'. You guys called us nazis and everything. Now you expect us to fall in line? Hell no. Democrats dug their own grave #DemExit," one more said.

Users who stressed on a Democratic unity, had these to say. One said, "Dividing the Democratic Party is right out of the Russian playbook. Splitting the Dem party is Trump's only chance to win. Some of these #DemExit posts are Russian bots. Do not let Russia influence you or your vote. Stay united."

"I am a proud progressive Democrat. I first supported Elizabeth Warren and now I am supporting Bernie Sanders in the primary. But I don't believe in #DemExit. I believe in continuing to fight to bring the Democratic party home to its progressive FDR roots," another user tweeted.