How much money did Ben Zobrist's pastor steal? A look at Bryon Yawn's $15k trips and $36k salary Former Chicago Cubs star Ben Zobrist is suing his pastor, alleging that he was having an affair with Zobrist's wife, Julianna, and had also embezzled thousands of dollars from their charity under fraudulent means. Zobrist made the accusations in a lawsuit filed in a Tennessee circuit court in May, where the 40-year-old former World Series MVP made those accusations is seeking $6 million in damages from the pastor, identified as Bryon Yawn. But this makes one wonder, exactly how much did Yawn scam off the couple he manipulated into believing him?
Yawn and Julianna's affair was outed by the pastor's wife, who found the secret burner phones they were using to maintain their affair. The former pastor at Community Bible Church in Nashville, where Zobrist began attending church in 2005, Yawn is alleged to have used his relationship with the star athlete to "assume a leadership position with Plaintiff's charity, Patriot Forward, to his own personal benefit." The lawsuit reveals Yawn began charging hourly rates, which soon escalated to a dramatic hike when he proposed a yearly salary of $36,000 from Zobrist's charity.
READ MORE
Who is Rudolph Brooks Jr? Maryland pastor bought 39 cars including Tesla with fraudulent $3.5M Covid PPP loans
Who is Prophet Lott? Dallas pastor and LaToya Ali had hooked up, claims 'RHOA' star Drew Sidora
Alongside Yawn's financial demands was also an ulterior motive to allegedly use the position to get closer to Zobrist's wife Julianna, who was working with him together, on the charity's social media presence. The lawsuit also notes that the charity had fired Yawn in March 2019, at the time, the pastor was raking in $3,500 a month, Zobrist said. However, despite the termination of his stint with the charity, "Mr Yawn somehow continued to fraudulently receive salary checks until May of 2019 and he cashed these checks with full knowledge that his position had been terminated," the player's civil complaint said.
Along with those lumpsum incomes drawn, Zobrist also alleges in the lawsuit that he was giving $10,000 every month to the Community Bible Church where Yawn served as senior pastor. Zobrist also detailed that he once spent somewhere between $10,000 and $15,000 on something called a "pastoral trip" for Yawn's family. All of these indiscretions on his pastor's part have ended in Zobrist seeking $3 million in compensatory damages and $3 million in punitive damages.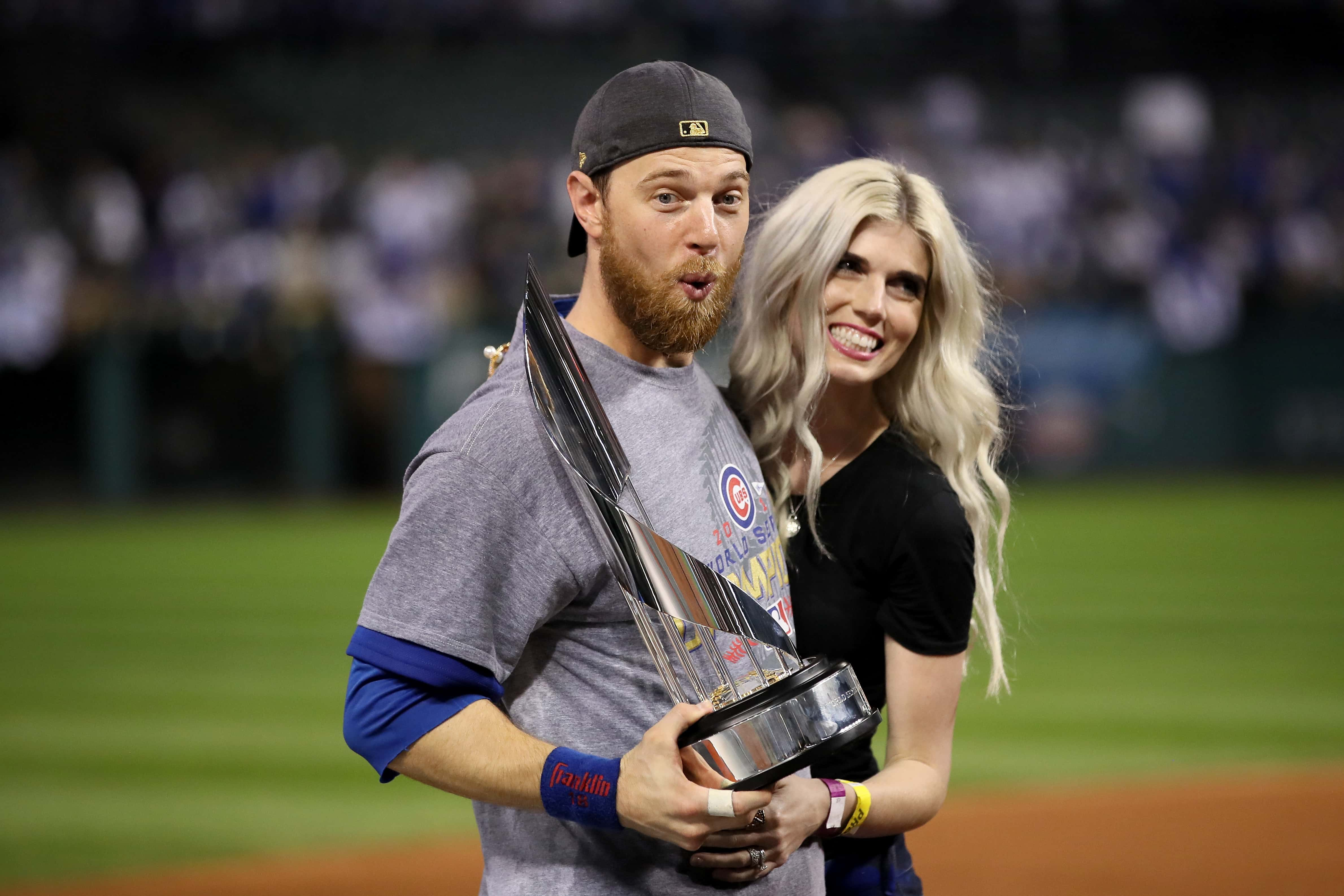 Zobrist's lawsuit comes after the sports star filed for divorce in 2019, alleging he spent $8 million trying to fix his marriage. His estranged wife, Julianna, confessed to having an affair with the pastor, last year. Yawn has also been accused of trying to drive a wedge in the Zobrist's marital relationship, as at one point, he is alleged to have counseled Zobrist to "give his wife some space," and eventually begin "meeting her [Zobrist's wife] for sex."
Yawn's lawyer, however, has chosen to speak only about the affair between the pastor and Zobrist's wife Julianna, claiming: "At the end of the day, a woman has the right to choose who she wants to be with," reports the Chicago Tribune. The attorney added: "We're in the middle of litigation, so I can't really comment further at this point, but that's what it boils down to."
Share this article:
ben zobrist pastor steal how much inside 15000 pastoral trips annual salary affair julianna