'Avengers: Endgame': Marvel asks us to #Avengethefallen with new individual posters and featurette
Following the disastrous tragedy that was Inifinity War, it's officially time for our Avengers to pick up the pieces and Avenge the fallen heroes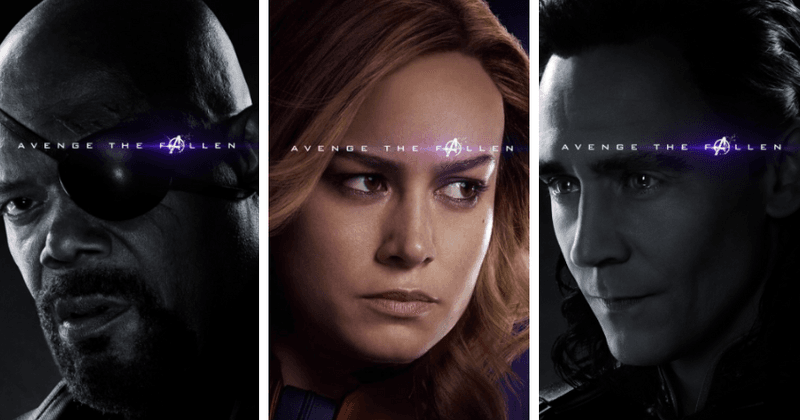 Not that long ago, Marvel released the official trailer for the highly anticipated final installment of the Avengers story, 'Avengers: Endgame', but they weren't planning on stopping just there. On Tuesday, they released official posters of our favourite Avengers, with the hashtag, "#Avengethefallen" - something that made jaws drop simply because of how intense and breathtaking the aura of these posters is.
While Marvel is busy enticing fans with what lies ahead in the story after the disastrous tragedy that was 'Avengers: Infinity War', the cast members aren't holding back from posting about their characters as they "avenge the fallen". Taking to Twitter, the latest buzz in the Marvel fandom - Captain Marvel aka Brie Larson - gave her fans and followers a quick sneak peek into her character as the feminist icon and millennial bada** sought vengeance from their prime antagonist, Thanos.
Larson wasn't the only one; Samuel L. Jackson, who plays the role of SHIELD leader Nick Fury, also tweeted out a photo of his character with the trending hashtag 'Avengethefallen.' And even though the controversial God Loki's future is still undecided in the franchise after Thanos managed to disintegrate him into smithereens in 'Infinity War', actor Tom Hiddleston followed Larson and Jackson and tweeted out his character's photo with the same hashtag.
One of the most interesting bits about these newly released photos is how Marvel chose colored posters for characters who managed to survive Thanos' wrath, while those who bore the brunt of it, can be seen in black and white. Initially Captain America (Chris Evans) and Thor's (Chris Hemsworth) posters for the same were missing from the collection, but Marvel made up for that as it took to Instagram to share the entire collection of new posters for all the Avengers, individually.
---
---
Generously, Marvel also released a new video, featuring cast members talking about what fans can expect from the upcoming final installment of the franchise. Dropping some insight and a vague sneak peek into the world of 'Endgame,' Robert Downey Jr., who plays Tony Stark aka Ironman, raises the biggest alarm of all, as he asks fans to "Imagine, if for the first time, our heroes all lost." Fan-favorite Captain America aka Chris Evans also chimes in, adding, "Everyone's doing their best to keep their heads above water, but it's kind of a losing battle."
---
"We're in the endgame now." Watch this brand new featurette from Marvel Studios' #AvengersEndgame, in theaters in one month. pic.twitter.com/zS8YYMYuoF

— Marvel Entertainment (@Marvel) March 26, 2019
---
Apart from the Captain and the Son of Odin (Thor), pretty much every character can be seen in either black and white or colours, from Ironman aka Tony Stark (Robert Downey Jr.), to Natasha Romanov aka Black Widow (Scarlett Johansson), Wanda Maximoff (Elizabeth Olsen), Vision (Paul Bettany), Bruce Banner aka The Hulk (Mark Ruffalo), Gamora (Zoe Saldana), Nebula (Karen Gillan), Rocket Raccoon (Bradley Cooper), Antman (Paul Rudd), Doctor Strange (Benedict Cumberbatch), Valkyrie (Tessa Thompson), Spiderman (Tom Holland), Hawkeye (Clint Barton), Pepper Potts (Gwyneth Paltrow), War Machine (Don Cheadle), Groot (voiced by Vin Diesel) and Okoye (Danai Gurira). So, let's hope there's a happy ending somewhere in there.
---
---
---
'Avengers: Endgame' is directed by the Russo brothers, Anthony and Joe, and releases worldwide April 26.