'It's wrong': Archie Battersbee's mom says life support to be switched off Wednesday after losing appeal
Earlier, it was decided that the boy will be taken off life support on Tuesday after judges rejected an 11th hour plea by his family on Monday Archie Battersbee has been comatose for months (CITIZEN GO and Facebook/Hollie Dance)
The parents of Archie Battersbee have lost a Supreme Court bid to block the withdrawal of his life-sustaining treatment. On Tuesday, the top court dismissed the family's application to appeal the Court of Appeal's decision. The 12-year-old boy's life support will be turned off at 11am on Wednesday.
Archi'e mother Hollie Dance confirmed the update with Sky News, just hours after losing the bid. "It's not right, Archie's my child. It shouldn't be down to other people to decide where he takes his last breath and if he lives or dies. It's wrong." She said the family is "extremely disappointed" with the decision.
The Supreme Court panel said that while they have "great sympathy with the plight of Archie's devoted parents who face a circumstance that is every parent's nightmare - the loss of a much-loved child... there is no prospect of any meaningful recovery (by Archie)".
ALSO READ
How online asphyxiation challenge left Archie Battersbee 'brain dead' with 'low chance of recovery'
FINAL appeal in Archie Battersbee case to be heard by court in last-minute hearing
"Even if life-sustaining treatment were to be maintained, Archie would die in the course of the next few weeks through organ failure and then heart failure." They added: "The maintenance of the medical regime, as (Mr Justice Hayden at the High Court) held in his very sympathetic judgment, 'serves only to protract his death'."
Archie has been in a coma since he was found unconscious by his mother on April 7 and is currently being kept alive by a combination of medical interventions, including ventilation and drug treatments, at the Royal London Hospital in Whitechapel, east London. Doctors treating Archie at The Royal London Hospital believe he is brain-stem dead and have argued it is in his best interest for life support to end.
Earlier, Archie's parents had filed an application directly with the Supreme Court after judges refused to postpone the withdrawal of life-sustaining treatment beyond midday on Tuesday.
Barts NHS Health Trust, which runs the Royal London Hospital in east London where Archie is being treated, said it would continue to "work with the family to prepare for the withdrawal of treatment".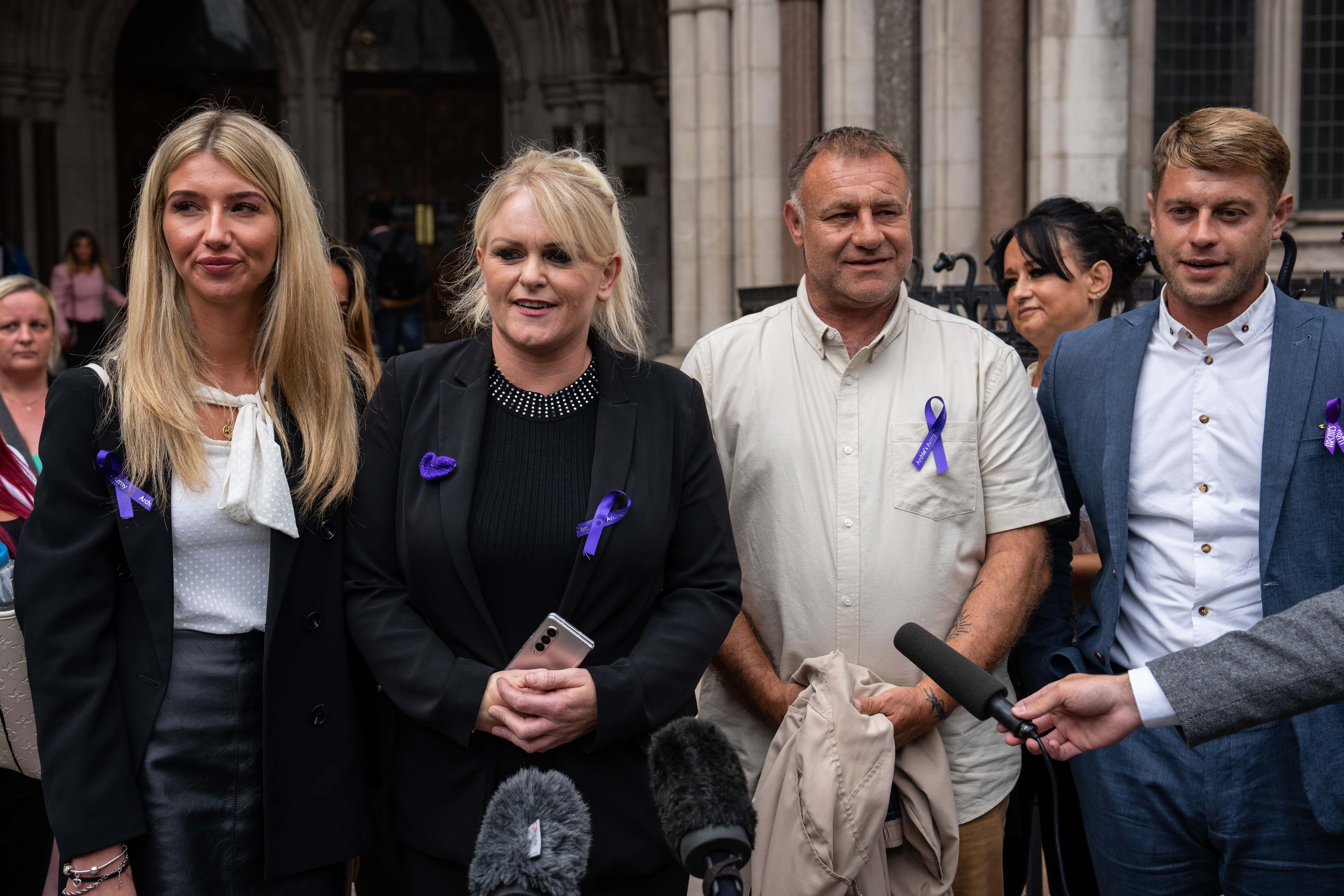 Archie's family were talking to him and playing his favourite music as they waited to hear the outcome. Family friend Ella Carter told the PA news agency: "They're constantly talking to him and telling him what's been going on with the family and his friends. We've got loads of videos of his boxers giving him inspirational messages, we're constantly playing that to him. He's watching Stranger Things at the moment, playing his favourite music, we're constantly talking to him."
Earlier on Monday, Archie's parents vowed to keep fighting for their son as his mother said: "If tomorrow's the last day then so be it, but we will be applying to the Supreme Court. We made a promise to Archie, we will fight to the end. And Archie's still fighting."
TOP STORIES
The TRAGIC deaths of Sarah and Amina Said: Trial of killer dad Yasir Said begins in Texas
Furious woke mob jump the gun after Gary Lineker reworks an old quote to celebrate Lionesses victory
The Christian Legal Centre, which has been supporting the legal action by Archie Battersbee's parents, has called for changes to the law following Archie's case.
Andrea Williams, chief executive of the Christian Legal Centre, said: "What Archie's case has shown is that systematic reform is needed to protect the vulnerable and their families in end-of-life matters.
"Legislation must be passed reforming the system. Archie's case stands in the gap. The precedent his case sets can go an incredibly long way to fixing a system which has no room for error."