'Animal Kingdom' Season 5 Episode 3 Spoilers: Will Pope say yes to the dangerous mission? The latest edition of the TNT crime drama 'Animal Kingdom' is turning out to be an emotional ride for the fans. The Cody boys are still trying to deal with Smurf's death (Ellen Barkin) as they run the empire. The first two episodes made us realize that Pope (Shawn Hatosy) loved her mother very much and it is hardest for him to digest that his mother is no more.

He wanted to bury her ashes next to his sister Julia's grave but wasn't allowed. Pope illegally entered the graveyard and buried his mother's ashes himself while crying uncontrollably. On the other hand, J (Finn Cole), Deran (Jake Weary) and Craig (Ben Robson) get to know that it will be really hard for them to take back everything from Pamela Johnson.
RELATED ARTICLES
'Animal Kingdom' Season 5 Episode 2 Spoilers: Will Pam throw the Cody boys out of the house?
'Animal Kingdom' Season 5 Episode 2 Review: Pope breaks down as he buries Smurf's memories
They need to prove that Smurf did not sign the will on her own and she was forced to do that. It will be interesting to see how they prove the aforementioned claims because Pam (Charlayne Woodard) is set to boot them out of their own house.

Before getting to know what would happen in the upcoming episode, let's take a look at things that happened during the second episode.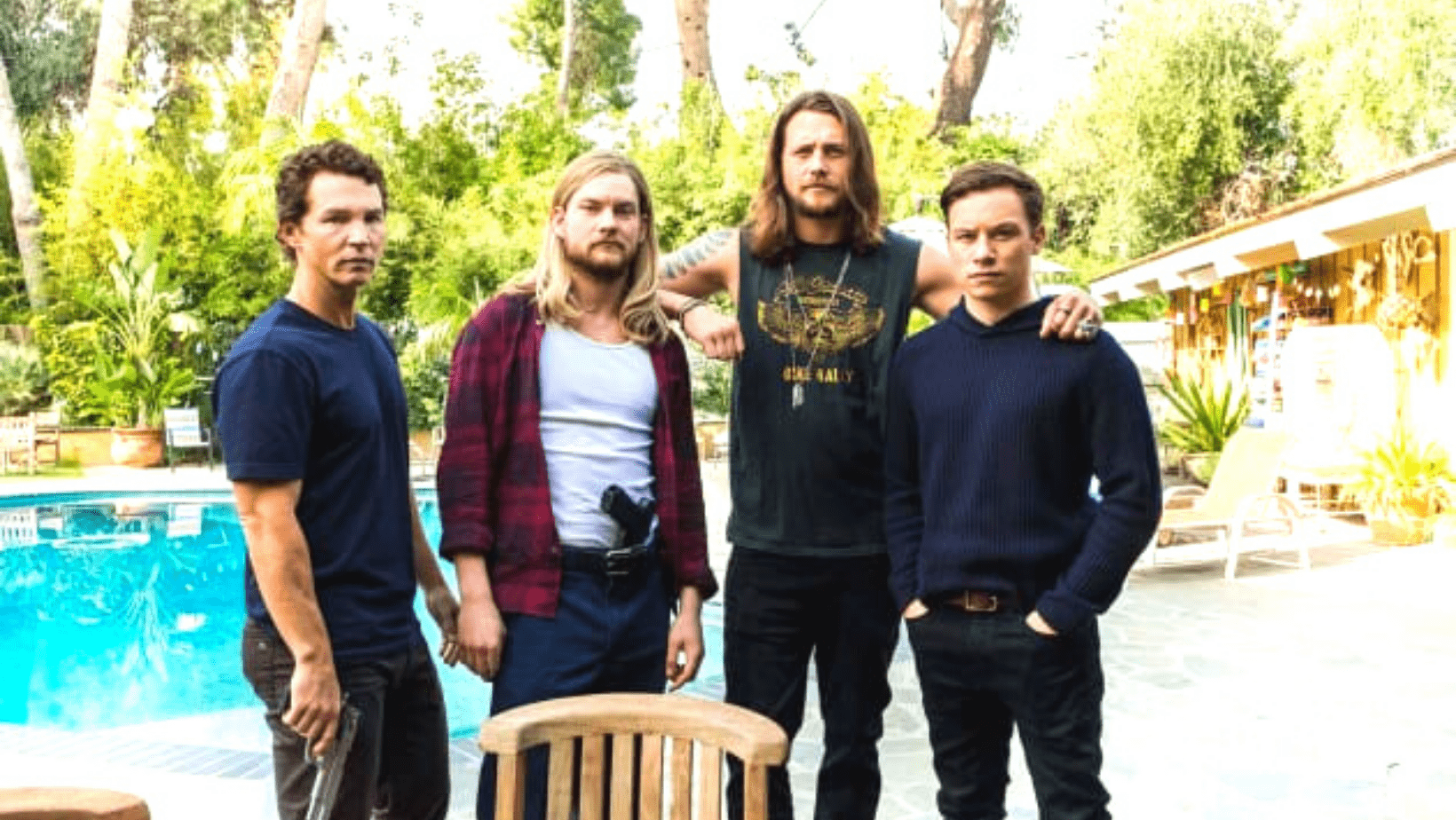 'Animal Kingdom' Season 5 Episode 2 Recap
Pope's mental health is going six feet under the ground because of what happened with his mother. He is having nightmares and it's just getting too much for him so he decides to bury them at a place where her sister and daughter are already buried. But the owner has called it a day and he would have to make an appointment. Meanwhile, all the other Cody boys meet the lawyer to discuss Pamela's situation. The lawyer tells them that Smurf wanted Pam to have everything and she signed the will herself.
J meets a guy and he has some work him. He calls everyone and tells them about the mission. However, Pope is not there in the meeting and Deran and Craig decide that they will only say yes when Pope says yes to the mission as well. Three of the Cody boys are still sticking together while Joshua is trying to make his own way. As if he is trying to gain control of the empire.
'Animal Kingdom' Season 5 Episode 3 Spoilers
The promo reveals that the problems will only elevate for the Codys in the next episode. They have said yes to the mission and Pope has taken the center stage once again as he leads the group. The clip also made us believe that the episode will be packed with action sequences and a high-octane chase scene as Pope shows his driving skills during the mission.
Deran is a bit worried about the mission because they have to steal some very valuable things from a cartel, but J believes that it is worth the risk. J is still coming to terms with the new version of the empire — he's using Frankie as a fence, trying to run things behind the scenes.

Let's see how things pan out for The Codys in the upcoming episode, but one thing's for sure, it will be a thrilling ride.

'Animal Kingdom' returns to TNT with a new episode every Sunday at 9 pm ET.
Share this article:
animal kingdom season 5 episode 3 spoilers will pope say yes for the mission shawn hat