Did Andrew Napolitano sexually harass John Fawcett? Fox News fires analyst after lawsuit Fox News fired former judge and now analyst Andrew Napolitano from its network on Monday, August 2. Reportedly, the dramatic move came after producer John Fawcett filed a lawsuit in the State Supreme Court in Manhattan, accusing Napolitano of sexual harassment. Fawcett has also accused Larry Kudlow of making inappropriate comments, and senior management of turning a blind eye.
The allegations against Napolitano aren't the first time, he has reportedly been accused in the past as well. The network appears to have a massive sexual harassment problem. In mid-2020, Tucker Carlson was forced to take a short break after being accused of harassment. Around the same time, Ed Henry was fired from the network over numerous sexual harassment complaints. That firing too was the result of a lawsuit, brought to court by former associate producer Jennifer Eckhart.
RELATED ARTICLES
Why was Fox News fined? Human Rights Commission slaps channel with $1M fine
Is Madison Cawthorn a 'sexual predator'? GOP Rep accused of molesting and slut-shaming over 20 women in college
In June 2021, Fox News settled with the New York Human Rights Commission for a $1M fine, and numerous other changes as a result of these scandals. However, it seems to have had little effect. Despite promises, Fawcett said, "sexual harassment, sex discrimination, and racial discrimination are still tolerated at Fox."
Was Fawcett sexually harassed?
Fawcett alleges Napolitano harassed him in an elevator. The incident occurred in 2019, months after Fawcett was first hired by Fox. "Even though the two had never met previously, Judge Napolitano stood awkwardly close to the plaintiff, started stroking his arm, and asked who the plaintiff worked for," the lawsuit says. After answering Lou Dobbs, Napolitano allegedly said, "You see these hands? They look clean, but they get really dirty." He then invited Fawcett to his Manhattan apartment or New Jersey farm.
Once Fawcett was able to escape, he told his co-workers about the encounter, and "they immediately started laughing," according to the suit. "It was common knowledge that Judge Napolitano sexually harassed young men at Fox News, and it had even happened to one of the plaintiff's co-workers. The plaintiff did not initially report the incident to human resources, however, because he did not want to jeopardize his career at Fox, but he did tell Mr Dobbs."
Despite Dobbs reporting the allegations to Fox's chief human resources officer, Kevin Lord, little was allegedly done to follow up. Fawcett said "said executives 'will bend over backward to protect such behavior so long as it is perpetrated by senior management or prominent on-air personalities." Fox however denies these allegations. The network called the accusations against Napolitano "baseless and nothing more than a desperate attempt at a payday". Despite dismissing the allegations internally, Fox has fired Napolitano on August 2, and claimed it has taken "immediate, appropriate action".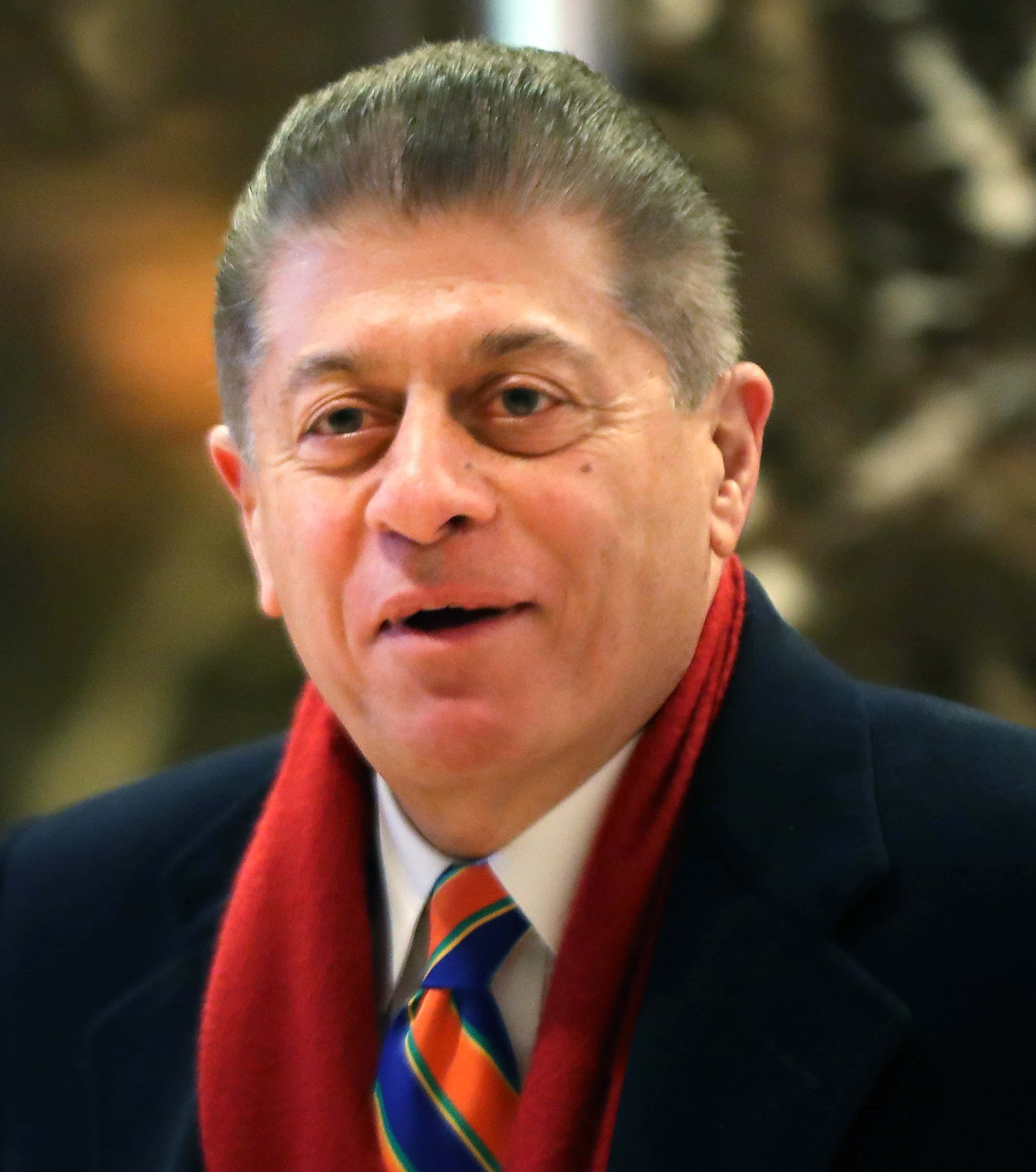 Accusations against Larry Kudlow and others
Napolitano isn't the only Fox personality in Fawcett's lawsuit. He has also accused longtime host Kudlow of "sexually inappropriate remarks", and an executive producer of his show of discrimination towards men. According to the suit, Kudlow allegedly said on a call "Why don't we just let the Mexicans in?" before suggesting "we" need more "jalapeño pickers." During another call with a company vice president, Kudlow allegedly expressed a desire to have a "three-way" with a Fox anchor. In another instance, Kudlow said about Rep Byron Donalds, "No, no, no, I don't want the Black on the show."
Kudlow was never reprimanded for his words, alleges the suit. Fawcett also says one of his producers tried to get all the male staff replaced with female staff, and forced Fawcett to resign or be fired. He also slammed Fox's zero-tolerance policy, calling it "a fraud". The same day Fawcett filed the suit, Fox fired Napolitano and attempted to defend itself. In a statement, the network said, "The additional allegations laid out in this claim are completely baseless and nothing more than a desperate attempt at a payday by trying the case in the court of public opinion as the complaint does not meet the standards of the law. We will defend the matter vigorously in court."