Fox News anchor Ed Henry's firing rattles network still recovering from Roger Ailes and Bill O'Reilly scandals Ed Henry, one of the top anchors at Fox News, has been fired after the network reportedly received a sexual harassment complaint last week. "We would like to bring a very serious matter to your attention in an effort toward full transparency given the many actions we have taken to improve the culture here over the last four years," Fox News chief executive Suzanne Scott and President Jay Wallace wrote in an email to employees.
"On Thursday, June 25, we received a complaint about Ed Henry from a former employee's attorney involving willful sexual misconduct in the workplace years ago," they continued. "We immediately retained an outside law firm (which has never represented Fox News in investigation or litigation) to independently investigate the claims. Ed was suspended the same day and removed from his on-air responsibility pending investigation."
"Based on investigating findings, Ed has been terminated," they said.
Rotating anchors will fill in for Henry, Scott and Wallace said, until a permanent replacement is named.
"Fox News Media strictly prohibits all forms of sexual harassment, misconduct, and discrimination," the duo continued. "We will continue striving to maintain a safe and inclusive workplace for all employees."
Henry's accuser is being represented by high-profile attorney Douglas Wigdor, he revealed in a statement Wednesday morning. Wigdor, who has previously represented a number of women who have filed lawsuits against Fox News, said he wasn't "presently at liberty to share further information."
Fox News employees were reportedly stunned by the swift firing of Henry, who served as co-anchor of the channel's morning show "America's Newsroom", CNN Business reported. Henry spent seven years at CNN before eventually joining Fox in 2011, and soon becoming the network's chief White House correspondent during the Obama administration. He also led a considerable amount of the network's coverage of Hillary Clinton's 2016 bid.
In spring 2016, however, he was sidelined following a tabloid report by In Touch magazine about an extramarital affair with a hostess in Las Vegas. Roger Ailes, the network's CEO at the time, publicly slammed him saying "this raises serious questions about Ed's lack of judgment, especially given his position as a journalist."
Nonetheless, Henry was somehow able to work his way back into the network bosses' good graces. He went on to fill in on a number of opinion-shows like "Fox & Friends Weekend" and "Tucker Carlson Tonight," becoming popular among Fox's right-leaning audience.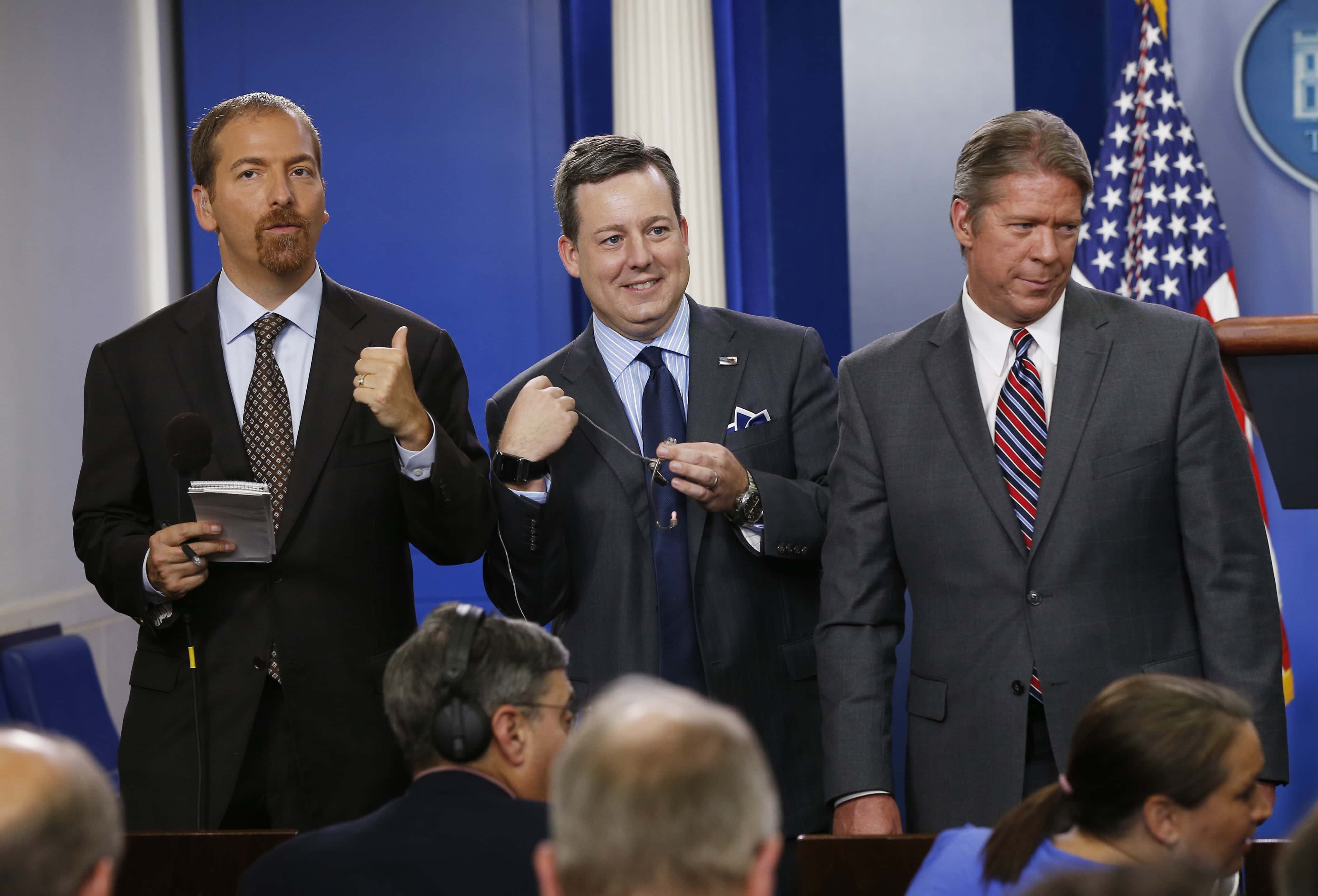 In 2019, he was widely applauded after he decided to donate a part of his liver to save the life of his sister Colleen. Both siblings recovered fully and Henry even wrote a memoir about the experience, which is due for release in September.
Henry, who was reportedly a favorite the management, was promoted to co-anchor the 9, 10, and 11 a.m. ET hours with Sandra Smith on "America's Newsroom" last winter.
Smith briefly addressed her co-anchor's firing on the show Wednesday morning, noting Henry had been terminated and that Scott and Wallace had revealed the news in an internal memo for the sake of "full transparency."
Fox News has worked hard to put behind an era marred with allegations of sexual impropriety and harassment allegations after founder and CEO Roger Ailes resigned in 2016 amid multiple allegations of sexual harassment. Former host Bill O'Reilly was also removed the following year after similar allegations, albeit he has denied them.
Scott and Wallace have emphasized since the scandals that the work culture has been cleaned up.
"As all of you know, in 2017 we overhauled our entire Human Resources operation and instituted extensive mandatory annual inclusion and Harassment Prevention training which has since educated our entire workforce. We encourage any employee who has a sexual harassment, discrimination or misconduct complaint of any form to report it immediately," the duo added in the memo.
Twitterati exploded at the news of Henry's firing.
"Faux News has fired #EdHenry, one of their top anchors over sexual misconduct allegations. How soon before Dear Leader hires him to handle White House press briefings, now that the inflatable blowup doll has proven ineffective at passing along utter bullsh**?" one wrote.
"Alligations from years ago but quickest investigation n firing of anyone ever.@edhenry was denied due process for political reasons, right @FoxNews???" another added.
"I guess @edhenry took the "Grab 'em by the..." as normalized behavior in the 2020 Trump-Fox Newsapalooza. If history is any indication, after finding good ol' God & chillin@ the pool with @JerryFalwellJr, Ed will be back & granted @GreggJarrett status" a third chimed in.