Andrew Cuomo apologizes for 'jokes' seen as 'unwanted flirtations' after sexual harassment claims by two aides New York Governor Andrew Cuomo has been facing a torrid time over the Covid-19-related death scandal in nursing homes of late. And his problems have been multiplied by accusations of sexual harassment against him by a couple of his former aides.

On Sunday, February 28, Cuomo apologized over being "insensitive" to the allegations and that he "never intended to offend anyone or cause any harm". The 63-year-old Democratic leader said he was "truly sorry" to those who might have "misinterpreted (the remarks) as an unwanted flirtation". "I now understand that my interactions may have been insensitive or too personal and that some of my comments, given my position, made others feel in ways I never intended," Cuomo said, adding: "I acknowledge some of the things I have said have been misinterpreted as an unwanted flirtation. To the extent anyone felt that way, I am truly sorry about that."
RELATED ARTICLES
Did Andrew Cuomo's nursing home policy cause over 1,000 Covid-19 deaths? It may have led to spike, says report
NY nursing homes Covid-19 deaths: Andrew Cuomo denies cover-up, blames 'toxic' politics for 'conspiracy' theory
He also said: "To be clear I never inappropriately touched anybody and I never propositioned anybody and I never intended to make anyone feel uncomfortable, but these are allegations that New Yorkers deserve answers to."

The governor, who is currently serving his third term and completed a decade in office in January, is facing an escalating backlash over the allegations of sexual harassment in less than a week. The veteran leader also said he never touched or propositioned anyone inappropriately, ruling out the allegation of one of the aides who said he kissed her on her lips following a one-on-one briefing.
NY AG Letitia James wants fair probe
Cuomo's soft stance came after a 24-hour whirlwind that started with a new accusation of sexual harassment on Saturday and growing calls from prominent New York Democrats for an independent probe into the charges. Cuomo's efforts to guide that investigative process also went in vain after New York State Attorney General Letitia James rejected his proposal that she and the New York chief judge jointly pick an independent attorney to carry out a thorough review of the claims brought against him. James, who revealed the nursing home issue in a report a few weeks ago, said the process should be free from any perception that either the governor or his allies was interfering. James's office sought an official referral that would provide the investigation -- handled by an outside law firm -- subpoena power. The embattled governor's latest words came soon after James turned down his offer.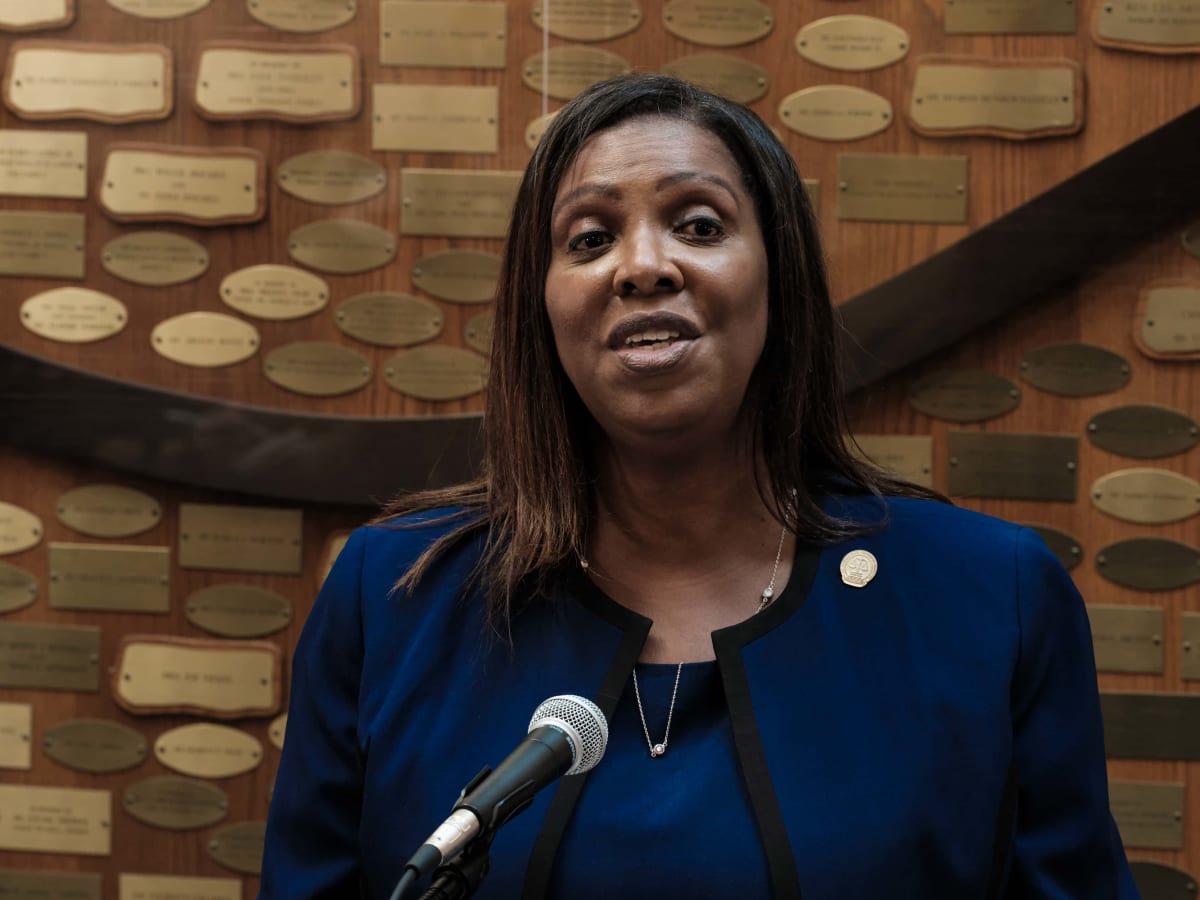 Initially, the NY governor agreed that James could handle the investigation but only if his ally -- Judge Janet DiFiore -- worked alongside her. But James said: "To clarify, I do not accept the governor's proposal. The state's Executive Law clearly gives my office the authority to investigate this matter once the governor provides a referral. While I have deep respect for Chief Judge DiFiore, I am the duly elected attorney general and it is my responsibility to carry out this task, per Executive Law. The governor must provide this referral so an independent investigation with subpoena power can be conducted."
Cuomo, who got praised for his leadership role at a time when the Covid-19 pandemic engulfed the Empire State but came under scrutiny once the nursing home deaths issue came to the fore, said he would often be "playful and make jokes that I think are funny... (and) tease people in what I think is a good-natured way. I do it in public and in private. You have seen me do it at briefings hundreds of times".

Cuomo said his "joking" was an effort to add "levity and banter" to "serious business" but acknowledged that it might have gone too far.

Charlotte Bennett, a 25-year-old former aide to the governor, recently told The New York Times that the latter had put before her inappropriate personal questions and that he was open to having relationships with women in their 20s and left her with an impression that he "wanted to sleep" with her. She though said that the Democrat never made any physical advances.

Before Bennett, Lindsey Boylan, 36, claimed that Cuomo had asked her to play strip poker and kissed her on her lips without taking permission when she worked for him in 2017.