NY nursing homes Covid-19 deaths: Andrew Cuomo denies cover-up, blames 'toxic' politics for 'conspiracy' theory Despite his administration facing severe backlash over Covid-19 deaths in nursing homes, New York Governor Andrew Cuomo has remained defiant and blamed it on the "toxic political environment". The Democrat said in a press conference on Monday, February 15, that his order on nursing homes last March was distorted and not responsible for bringing the virus into the care facilities and causing more deaths. New York has seen the second-highest number of deaths due to the pandemic with a tally of 46,000 with California topping the list, according to Johns Hopkins University.

Cuomo, who was hailed in the wake of the outbreak of the pandemic as a leader who took on the crisis head-on, has been heavily criticized in the recent weeks after a new report published by New York Attorney General Letitia James, also a Democrat, revealed that the state's health department underreported Covid-19 deaths in the nursing homes by as much as 50 percent.
RELATED ARTICLES
How many Covid-19 deaths in New York nursing homes went underreported? 'As much as 50 percent,' report suggests
NY nursing home deaths: Gov Cuomo slammed for 'who cares where they died' comment, WH says DOJ to decide probe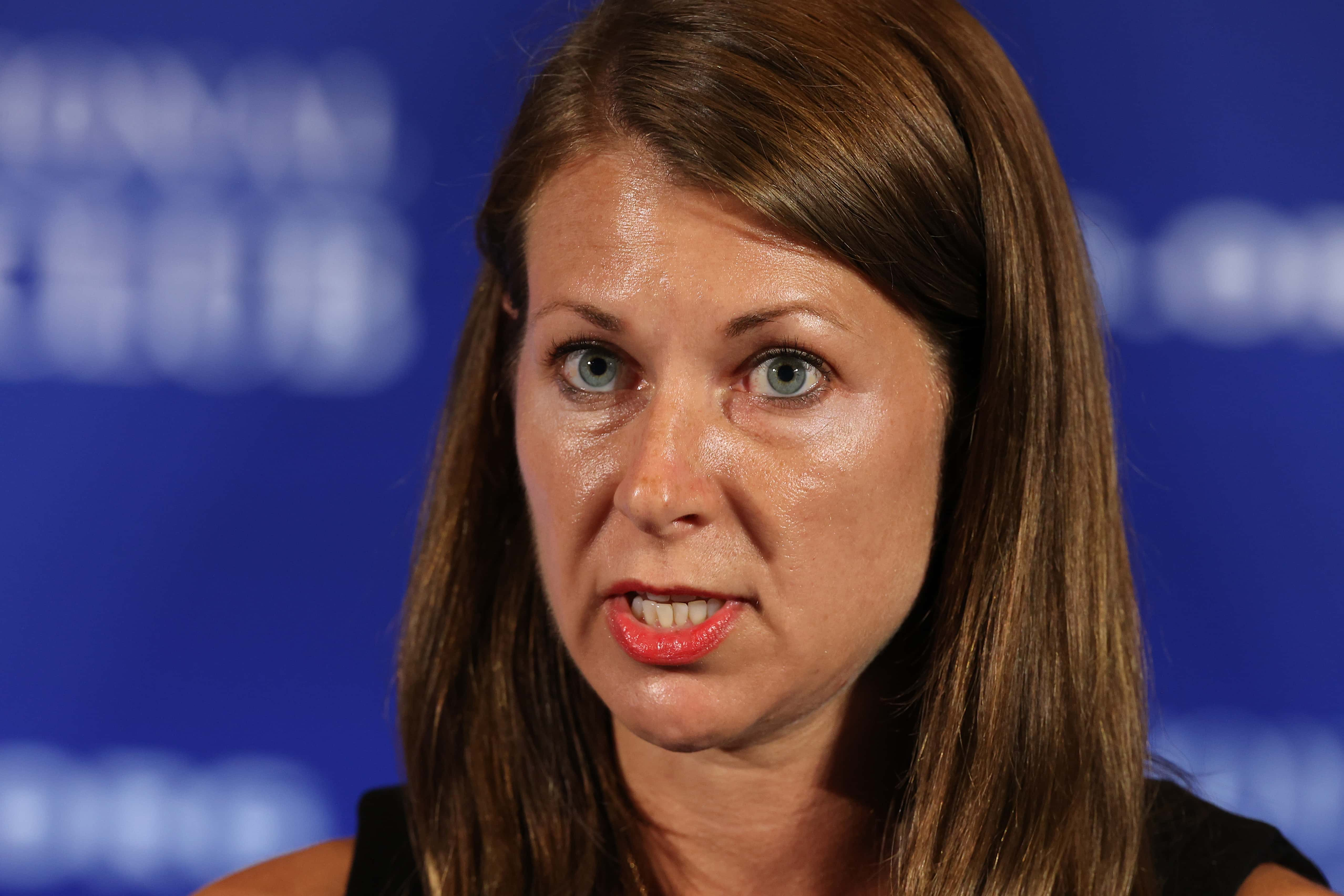 During the virtual news conference, Cuomo said "there's nothing to investigate" about the cover-up even though Secretary to the Governor Melissa DeRosa admitted that it happened and this was in a video-conference call with Democratic lawmakers last week. New York Post reported exclusively on February 11 that DeRosa privately apologized to the lawmakers for hiding deaths that happened due to Covid-19 in nursing homes, saying "we froze" out of fear that the actual numbers would be "used against" them by the federal prosecutors.
Last August, when Donald Trump was the president, the justice department launched a preliminary inquiry into the coronavirus nursing home policies undertaken by states such as New York, New Jersey, Michigan and Pennsylvania saying they "may have resulted in the deaths of thousands of elderly nursing home residents".
Cuomo's order, which stated that Covid-19 patients could be sent from hospitals to the nursing homes for it was believed that they did not pose any threat of infection, backfired as families claimed that it resulted in more deaths. However, Cuomo said on Monday that 98 percent of the care homes already had Covid-19 before the sick patients were sent there.
NY State Health Commissioner Dr Howard Zucker also said the same in a statement made to Associated Press recently. He said: "At least 98% of nursing home facilities in the state had COVID in their facility before their first admission or readmission, and as we've seen across the nation, the major driver of infections appears to be from asymptomatic staff through no fault of their own."
'There is a toxic political environment'
Cuomo, who did not field any question from the Post on Monday, said: "This past year, there is a toxic political environment and everything is political. There is political positions and there are facts."

The press conference in Albany saw Cuomo making his first public comments since De Rosa's comments were revealed. The NY governor defended the March 25 order from the health department under which nursing homes accepted Covid-19 patients released from hospitals. The veteran leader said there had been "much distortion" regarding the order which was rescinded but issued by "professionals doing the best they could" and followed guidance from the federal administration. Cuomo though never addressed De Rosa's recorded remarks.

Fox News reported in May last year that NY officials removed the order from the state health department website, despite Cuomo's office insisting that it remained in effect.
The Democrat repeatedly said that he took responsibility for "the void" of official information that he felt caused the conspiracy theories and "disinformation" at the time of the pandemic. "No excuses. I accept responsibility for that. I'm in charge. We were too focused on doing the job and addressing the crisis of the moment…It created confusion, cynicism and pain for the families of loved ones," Cuomo said, even while slamming a bipartisan move to strip him of his Covid-19 emergency powers following DeRosa's remarks. "The void allowed misinformation and conspiracy, and now people are left with the thought of, 'did my loved one have to die?' And that is a brutal, brutal question to pose to a person," he said. "And I want everyone to know everything was done. Everything was done by the best minds in the best interest."

"Emergency powers have nothing to do with nursing homes," he said, adding that the legislators can reverse any action that he takes but they did not do it. "These are public health decisions, not local political decisions," he said, adding that decisions related to the virus should not be politicized as that would cause more deaths.