Jeffrey Epstein's 2008 'sweetheart deal': Everything you need to know about one of America's greatest judicial travesties Ever since the globe-trotting, wealthy financier Jeffrey Epstein's arrest last week, there's one aspect of the horrifying case that has been spoken about more than anything else - the plea deal that Epstein initially received, that almost let him get away scot-free. The deal was under the Trump administration's Secretary of Labor Alexander Acosta, who was the US Attorney in South Florida at the time. The renewed spotlight on Epstein's crimes caused a firestorm of backlash for Acosta, who resigned in disgrace recently.
But what was this so-called sweetheart deal that Epstein was allowed to cut back in 2008 after his crimes initially came to light? Here's everything you need to know.
What did Epstein get in the deal?
The plea deal, called a non-prosecution agreement, helped Epstein settle all potential federal criminal liability from his sex-trafficking activities prior to 2007 by pleading guilty to a state prostitution charge. He pled guilty to two state prostitution charges in 2008 and spent 13 months prison in a county jail, which he could leave during the day as he pleased. The cushy deal had him register as a sex offender, and pay restitution to victims identified by the FBI.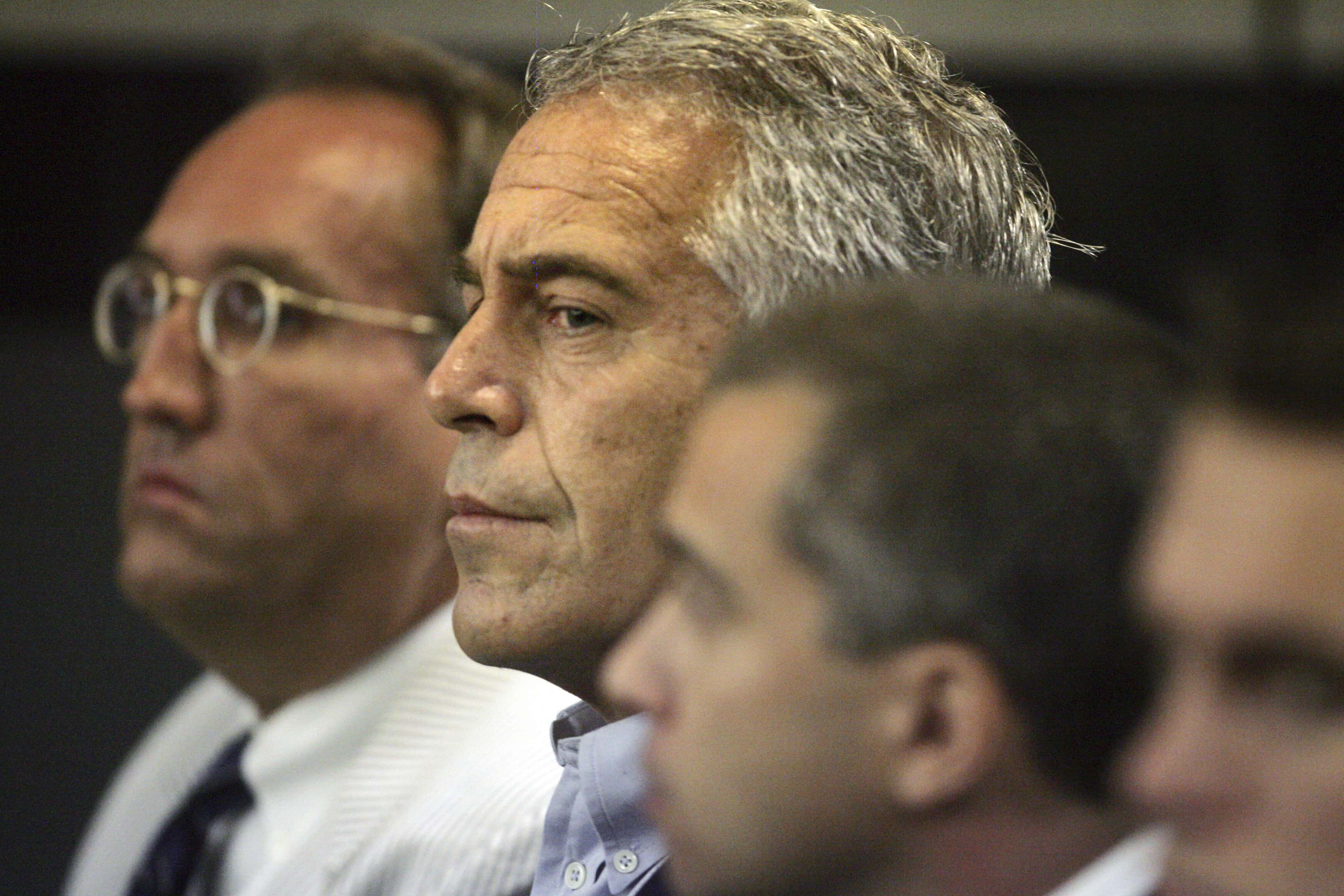 It not only made him safe, but it also helped grant immunity to some the alleged co-conspirators - they weren't even identified in the agreement. According to the seven-page agreement, obtained by CNN, all of the evidence proved that Epstein was actually sex trafficking while he had been let go with just a prostitution charge.
Plus, it wasn't put on public records and was sealed - only unsealed by a federal judge in 2015 after a civil lawsuit.
How is Acosta involved?
Prosecutors had identified 36 victims of Epstein, most of whom had no knowledge of the plea deal and had no opportunity to give inputs in the case. It had appeared a little out of character for Acosta, who was known to push for longer sentences. However, it was a meeting with Epstein's lawyer attorney Jay Lefkowitz that allegedly smoothened the deal. According to an investigation by Miami Herald's Julie K. Brown, the two former colleagues, who had their career roots in Washington-based Kirkland & Ellis, had met at the Mariott Hotel, West Palm Beach while the negotiations were still underway for Epstein's convenient plea.
At the time, as Herald reports, Leftkowitz's wealthy client was facing a 53-page federal indictment and could have ended up in federal prison for the rest of his life. Acosta has not denied meeting with the attorney but has insisted that he met him after the deal had already been through. However, the negotiations had still been going on, Brown has said. Acosta said that the meeting that happened over breakfast took place in October, while Epstein's deal was struck in September, he said. However, the deal had been pled many times by his lawyers until June the next year, says Brown because it hadn't been to his satisfaction.
It was also during this meeting that they decided not to inform the victims, the investigation has alleged.
How strong was the evidence?
A Washington Post in-depth piece alleges that Acosta had been scared of the consequences that would come if he brought Epstein to justice, something he was supposed to. He suffered the kind of pressure only "a rich and powerful man could generate — the pressure exerted through political, financial and emotional means" the story alleges. The article also said that Acosta and his team knew about the "massages" and they knew that Epstein and his legal team were lying.
It was an open and shut case, the article alleges. The in-depth investigation by the Miami Herald in November 2018 also uncovered police records alleging Epstein molested dozens of underage girls. One detective told the paper the evidence supporting the girls' claims was "overwhelming."
Court documents show that Epstein's Palm Beach, Florida mansion was where at least 40 underage girls were brought for what turned into sexual encounters. Authorities say he had female fixers who would look for suitable girls, some local and others recruited from Eastern Europe and other parts of the world.
Lawyer Alan Dershowitz, who also helped negotiate the controversial plea deal was also accused to have been a part of the sex trafficking ring. Virginia Roberts Giuffre, who is one of Epstein's accusers as well claimed that Dershowitz had sex with her, while she was underage all those years ago. He has vehemently denied the claims. Dershowitz was previously on the legal defense team of O.J Simpson as well as Harvey Weinstein.
Will it still hold up?
The plea deal let Epstein get off the hook at the time and it may hinder his current case. According to the National Review, although the US attorney for the Southern District of New York's (SDNY) indictment against Epstein is fresh, he is still being charged for the same crimes that Acosta had decided to shelter Epstein from, causing the case to turn into double jeopardy, with a possibility of crumbling the new case. The publication argues that the SDNY should have a new offense to charge Epstein with and that just having new evidence isn't enough.