Jeffrey Epstein's alleged female accomplices in child sex ring included a 'sex slave' turned pilot, a model and a NASCAR driver's wife Jeffrey Epstein's rich and powerful pals are wasting no time to disassociate themselves from him following his recent arrest. After former president Bill Clinton distanced himself from Epstein by saying he had no knowledge of his activities, it's now the turn of the current president Donald Trump. "I knew him like everybody in Palm Beach knew him. I don't think I have spoken with him for 15 years. I was not a fan," Trump said.
Meanwhile, the renewed spotlight on the case has also brought to notice the women in Epstein's life who were once called the "potential co-conspirators" in the alleged child sex ring.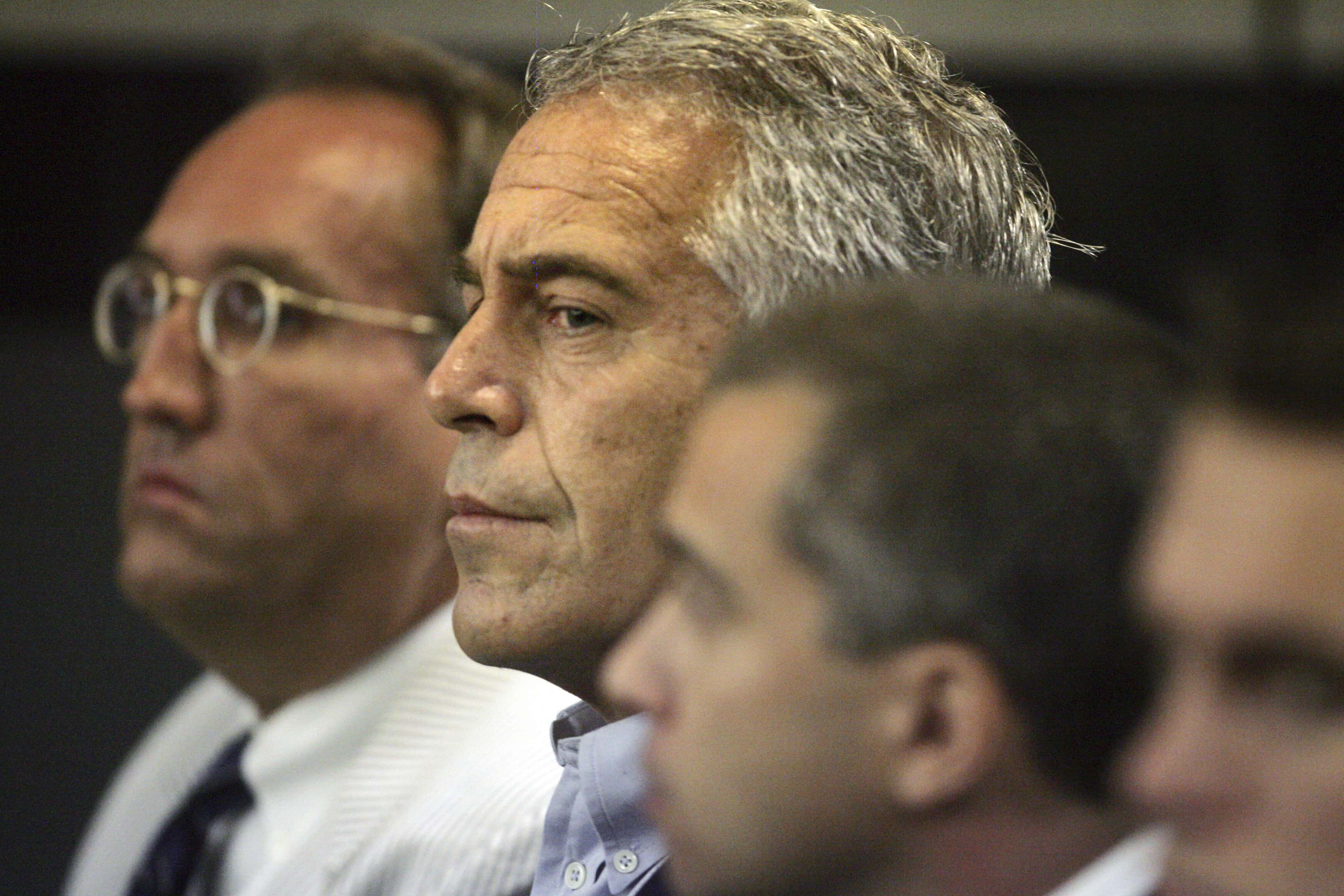 Nadia Marcinkova, Lesley Groff, Sarah Kellen, and Adriana Ross were named in the initial case against Epstein in 2008 as "potential co-conspirators". However, the women escaped prosecution as Epstein's plea agreement gave immunity to them as well. But now, it has been revealed that the agreement was a violation of the law as it took place without the knowledge of the victims.
So where are they now?
Marcinkova -- Epstein's former assistant -- is alleged to be the "self-proclaimed sex slave" of the disgraced American financier. The 33-year-old woman, who is now an FAA-certified commercial pilot and a flight instructor, was allegedly bought from Yugoslavia. According to the Miami Herald, she is said to have "encouraged and engaged in sexual acts" with other young girls as Epstein watched. The multimillionaire reportedly had told one of the victims that Marcinkova was his "sex slave" and he had bought her when she was 15 years old.
Marcinkova, who goes by the name "Global Girl" on Instagram with close to 40,000 followers, runs a website called Aviloop that "offers a wide range of services designed to accelerate the growth of brands in the aviation industry through targeted marketing and promotions". She was also a model and has worked for brands like Chanel, Christian Dior, Valentino, Vogue, and MTV.
Like Marcinkova, Lesley Groff was also one Epstein's most trusted assistants and is said to have coordinated the travel for the victims and "massages". Epstein valued her so much that when she wanted to leave the job in 2004 due to pregnancy, he bought her a Mercedes. "There is no way that I could lose Lesley to motherhood," he had told The New York Times a year later in an article about his staff. "They are an extension of my brain. Their intuition is something that I don't have." According to reports, Groff is currently living in Connecticut.
One more woman who was in Epstein's list of high-value individuals is Sarah Kellen. Called as the "sex scheduler", Kellen was also an assistant to Epstein. Many of Epstein's alleged victims from Florida have said that a woman named Sarah would line up the oils for the "massages" and that she was the one that took them to the room in Epstein's home. The victims were also reportedly told not to talk about the meetings to the police. Kellen, who also uses the name Sarah Kensington, owns SLK Designs, LLC and works as an interior designer. She is married to NASCAR driver Brian Vickers.
Although the indictment filed in Manhattan federal court on Monday earlier this week did mention employees that "escorted" the victim "to a room" at Epstein's place, Kellen wasn't directly named. The arraignment said that "at times, two assistants who, as described herein, were also responsible for scheduling sexual encounters with minor victims" without naming the persons. According to a report by Gawker, "Clinton shared Epstein's plane with Kellen and Maxwell on at least 11 flights in 2002 and 2003—before any of the allegations against them became public".
One more individual named Ghislaine Maxwell was also one of those who were mentioned in the allegations against Epstein. A 2015 report in the Miami Herald revealed that Maxwell, who was one of Epstein's girlfriends, had groomed Virginia Roberts, one of the accusers in the initial case against Epstein. Maxwell had denied these allegations at the time and has kept a fairly low profile.
Meanwhile, Adriana Ross-- another person who worked for Epstein in his mansion-- is also alleged as a fellow co-conspirator. When she was questioned in 2010 about Prince Andrew's involvement in the sex ring, she had reportedly invoked her Fifth Amendment rights. It is unclear as to what her current profession or address is.