Did you know The CW's 'All American' is inspired by NFL Superbowl champion Spencer Paysinger's real-life story?
In the series, the young boy Spencer James, played by Daniel Ezra, is the only player given a standing ovation by the South Crenshaw crowd even though he plays for Beverly Hills High, their cross-town rival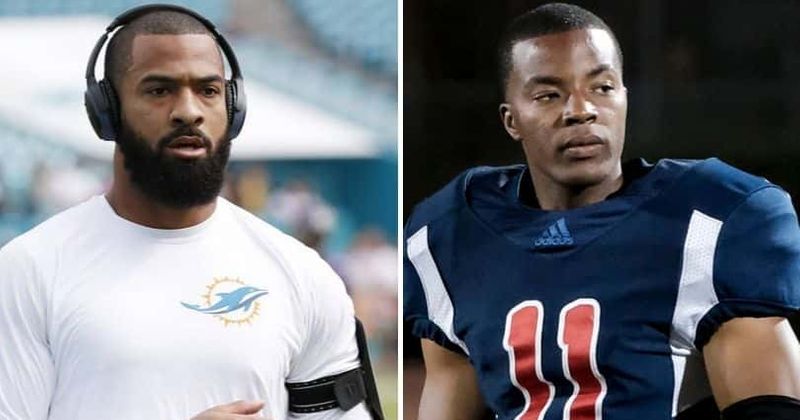 If you're a football fan, the sports drama series 'All American' is sure to catch your fancy, if it hasn't already. The series stars Daniel Ezra as the lead actor who essays the role of Spencer James and the show revolves around his conflicted life in the two families he grew up with.
While he belongs to a low-income Los Angeles family from Crenshaw, he meets Coach Billy Baker (Taye Diggs) who trains him and lets him be a part of the Baker family of Beverly Hills.
"As these two families and their vastly different worlds are drawn together, Spencer, the Bakers, and the James family will discover that the differences that divide us on the surface hide a deeper connection — the complicated, imperfect humanity that unites us all," The CW's summary reads.
Spencer was a star wide receiver at Crenshaw High School but when he comes to Beverly Hills High, he switches to playing Cornerback, and also covers as a kickoff returner and running back.
In the series, the young boy is the only player given a standing ovation by the South Crenshaw crowd even though he plays for Beverly Hills High, their cross-town rival.
Little do people know that the show is actually inspired by the real-life story of NFL Superbowl champion Spencer Paysinger. Born on June 28, 1988, the retired football linebacker was first signed by the New York Giants as an undrafted free agent in 2011.
The series documents his troubled adolescent years and biographs his journey from South LA to Beverly Hills. In an interview with CBS, the footballer said, "There are a lot of similarities within the show."
"Starting out, creating the pilot everyone will see I gave a lot of stories and memories of my past to the writers to allow them the creative freedom to go and make a compelling story," Paysinger shared. "It's not 100% my story but the bones of it are truly accurate," he added.
Chalking out how in real life, he attended Beverly Hills, Paysinger told Sun-Sentinel, "It dates back to my dad and my uncles. They all got permits to go to Beverly Hills High School back in the '70s and early '80s."
"After they finished college they came back and became football coaches there. So I was there with a permit. I and both my brothers got permits to attend Beverly because two of my uncles and my uncle's wife all taught and coached at Beverly Hills High. But I grew up in South Central," he revealed.
You'll be intrigued to know that Spencer's uncle, Carter Paysinger, was the director and later principal at Beverly Hills High and the weight room of the school was named after the family as the Paysinger Family Weight Room.
Looking back at his life, Paysinger joyfully recalled, "Overall I think it helped me navigate through different channels and different cultures and get a vast view of how the world is."
Paysinger is also a consulting producer on the series along with April Blair, Greg Berlanti, Sarah Schechter, Rob Hardy, and Nkechi Okoro Carroll. The second season is all set to return on October 7 at 8 pm ET on The CW.
If you have an entertainment scoop or a story for us, please reach out to us on (323) 421-7515