Rep Adam Schiff says Joe Biden's August 31 deadline to withdraw troops 'unlikely' Despite the rapidly unfolding catastrophe in Afghanistan, President Joe Biden has remained optimistic. On several occasions, he has reiterated that all remaining US troops will be pulled out by August 31, a deadline that seems quite difficult as even his own party has admitted. On August 23, chair of the House Intelligence Committee Adam Schiff predicted that US troops would need to stay back longer, as evacuations are getting increasingly difficult.
The prediction by Schiff is the latest setback for Biden, who's been facing non-stop criticism since the Taliban took over Kabul on August 15. Former Afghanistan Ambassador Ryan Crocker called the fall "a self-inflicted wound." Iconic Afghan war veteran William Bee also provided some choice comments, saying, "How the hell do we turn to the surviving family members and tell them their loved one died for nothing?"
RELATED ARTICLES
The fall of Afghanistan: Blaming Joe Biden is easy, but this has been a long time coming
Will Kabul debacle be Joe Biden's downfall? Vets ask POTUS why their friends had to die
The President has also been at the receiving end of criticism from outside the US. On August 20, we reported on a viral video, where an Afghan woman says "You destroyed not Afghanistan but the world." Despite the rampant criticism, the President has stood firmly behind his decision to withdraw from Afghanistan, with a highly ambitious date of August 31. With each passing day, that deadline appears to be getting more and more impossible, as Schiff himself noted.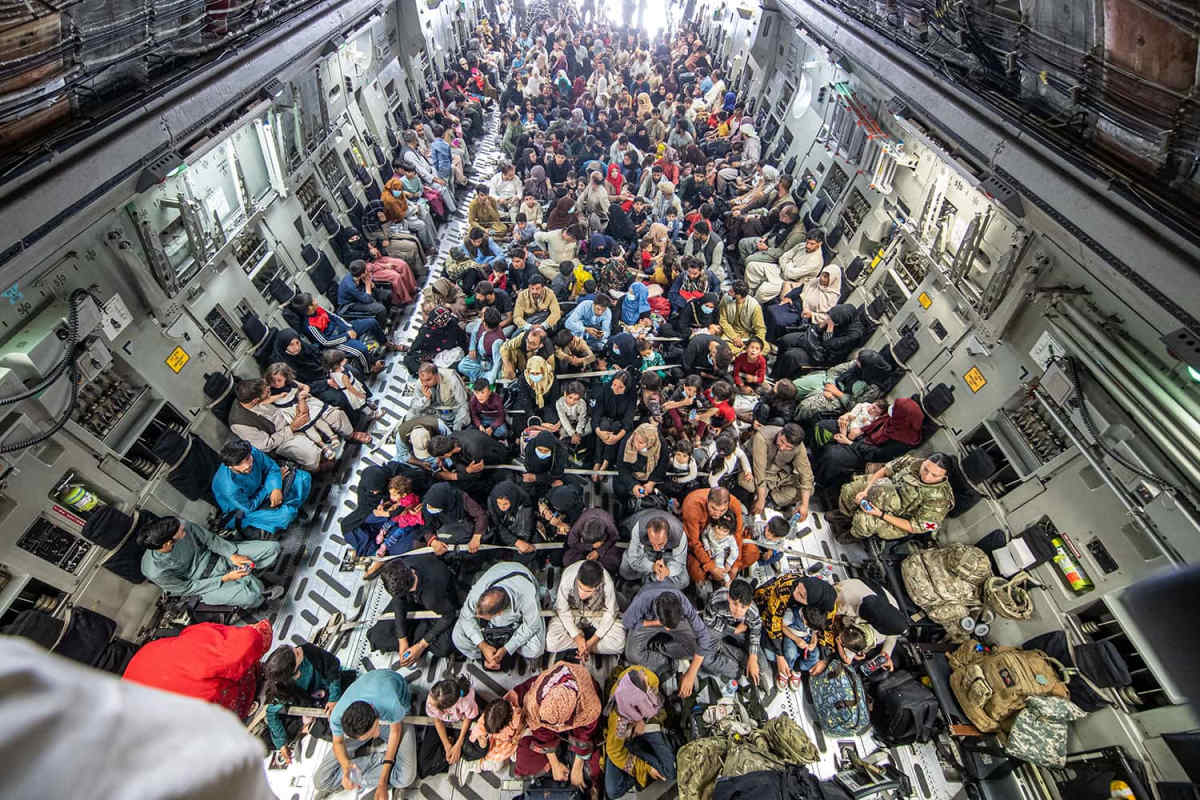 Roadblocks to withdrawal
Under normal circumstances, withdrawing by August 31 would have seemed very much possible, but there's nothing normal about current circumstances. After the Taliban strolled into Kabul, western allies have begun a massive evacuation. Last week, Biden estimated there were up to 15,000 Americans that required evacuation, as well as 65,000 Afghans with Special Immigrant Visas (SIVs). As of August 23, only 37,000 people have been evacuated.
US evacuations have been hampered by the chaos and confusion at Hamid Karzai airport in Kabul, which is now the only part of Afghanistan in US control. A lack of military personnel meant the US had to turn to its commercial partners, for the first time since the 2003 invasion of Iraq. Six commercial airlines are now flying to and from Kabul, increasing the rate of evacuations, but it appears to not be enough.
A major challenge is that the US still has no clue how many citizens are left to be evacuated, or even where they are. Unlike UK and Germany, Biden has not allowed US troops to enter Kabul and conduct search and rescue missions, meaning it is up to those stranded to find their way to the airport. That's proving increasingly challenging for Afghans, who are being stopped by the Taliban outside.
Full evacuation 'very unlikely' says Schiff
Given those challenges, Schiff made it very clear that meeting Biden's goal of August 31 was "very unlikely." At an intelligence briefing on August 23, the Democrat said, "I am encouraged to see the numbers of people evacuated... Nonetheless, given the logistical difficulties of moving people to the airport and the limited number of workarounds, it's hard for me to see that being fully complete by the end of the month." He added, "I'm certainly of the view that we maintain a military presence as long as it's necessary to get all U.S. persons out and to meet our moral and ethical obligation to our Afghan partners."
If Biden is adamant about his August 31 goal, it would mean leaving behind Afghans eligible for US evacuation, as well as American citizens. That seems like an impossible situation for the embattled President, meaning he will have no choice but to extend the deadline. Reportedly, military leaders have said Biden must decide by August 24, giving them time to prepare for an evacuation. If he doesn't, the 5,800 troops on the ground in Kabul would withdraw on August 31, leaving behind American allies to control the airport and manage evacuations.
A decision is likely to be made on August 24, after Biden is set to meet with G7 leaders over the crisis. So far, he's not indicated what his plans will be, but given the facts, he really has only one option. But extending the deadline could put US troops in harm's way, as the Taliban have warned. On August 23, a spokesperson said there would be "consequences" if the US doesn't leave the country in eight days. It really leaves the President stuck between a rock and a hard place, with no good options as the situation worsens.