Cooper Roberts: Paralyzed Highland Park victim, 8, reunites with family post 2 month stay in hospital Update: Cooper Roberts had been a patient at Comer Children's Hospital and Shirley Ryan AbilityLab over the last two months. After being injured in the Highland Park mass shooting he has undergone numerous surgeries, was fully intubated and on a ventilator at points. He still has to undergo daily rehabilitation for his broken vertebrae, severe spinal cord injury and paralysis as a result of being shot.
His parents released an emotional message Thursday, September 22, as they adjust to their "new normal." They shared photos of him in his wheelchair and said he has decided to take up wheelchair tennis.
----------------------------
ILLINOIS, CHICAGO: The eight-year-old Cooper Roberts, who got severely injured in the Highland Park mass shooting in July 2022, is showing signs of cognitive issues and loss of short-term memory. The parents of the eight-year-old shared the major update on the GoFundMe page for Cooper, stating, "Therapists are seeing short-term memory loss, issues with word recovery, and loss of acuity around fine motor skills."

Cooper Roberts had been left paralyzed from the waist down after he was shot through the abdomen at the Highland Park July Fourth parade massacre. Cooper's family has always been open about his struggles post the unfortunate incident and in the latest, they revealed that his rehabilitation team at Shirley Ryan Ability Lab in Chicago were "seeing some patterns that may indicate cognitive loss." The horrific shooting massacre which left seven people dead and more than 40 wounded, had also left Cooper's twin brother Luke, and his mother, Keely wounded.

READ MORE
Google left red-faced after 4th of July doodle EXPLODES over news of Highland Park mass shooting
'Hero citizen' helps Virginia cops save lives and prevent another Fourth of July mass shooting
Doctors trying 'new therapies' to help Cooper
Writing on their GoFundMe for Cooper, the family revealed that Cooper's doctors were "doing a comprehensive neurological and psychological evaluation this week and working on new therapies" to understand and treat the boy's cognitive issues that range from short-term memory loss to issues with word recovery, and loss of acuity around fine motor skills.

The family also said Cooper's rehabilitation team is "working with us to think through long-term needs for Cooper once he is home." These needs include "assistive technologies he needs to help him with daily living and the house features necessary for a child who will grow with a pediatric spinal cord injury." On GoFundMe, the family shared that the entire ordeal was "overwhelming to consider."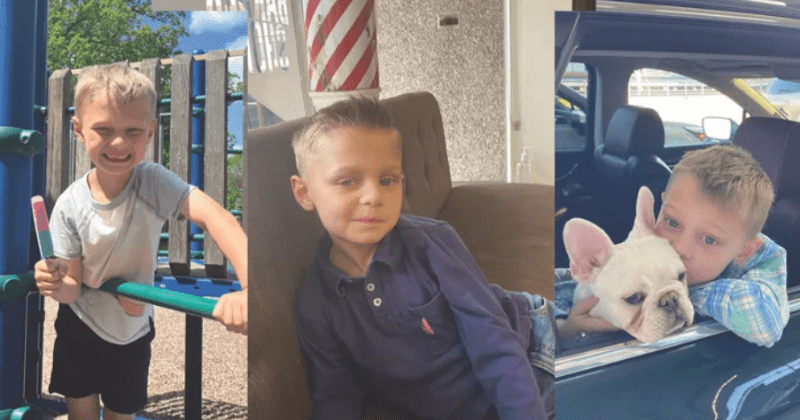 'He feels hopeless, sad, and angry'
According to The Daily Mail, the family said that Cooper feels "hopeless, sad, and angry as the reality of his life is setting in." They further said, "Cooper is in constant pain. It is agonizing to see" adding, "He still has internal damage - wounds that are slow to heal."

The family added that Cooper was beginning to understand the reality of his new life as he undergoes grueling physical and occupational therapy. "He's beginning to ask things like, "What will I do at recess?" adding, "the mental and emotional anguish" of his experience and the realizations of what he has lost are beginning to take a toll on the boy.

The doctors have confirmed that it is unlikely Cooper will ever walk again due to the severity of his spinal cord injury. "The bullet entered his upper abdomen, injuring the left lobe of his liver, his esophagus near the stomach, his abdominal aorta and exited through his back injuring his spinal cord", said the doctors.