Top 15 hottest cricketers at the ICC World Cup 2019: Tom Curran, Shai Hope and Virat Kohli make our sizzling list The ICC World Cup 2019 is just around the corner and will be kicking off on May 30. The Cricket World Cup will be hosted by England and Wales this year and will see 10 of the best teams in the world compete to win the grand prize.
The teams that have qualified for the World Cup include Afghanistan, Australia, Bangladesh, England, India, New Zealand, Pakistan, South Africa, Sri Lanka, and the West Indies. Here is looking at the 15 hottest cricketers who will be playing in the most anticipated cricketing event of the year:
15. David Warner (Australia)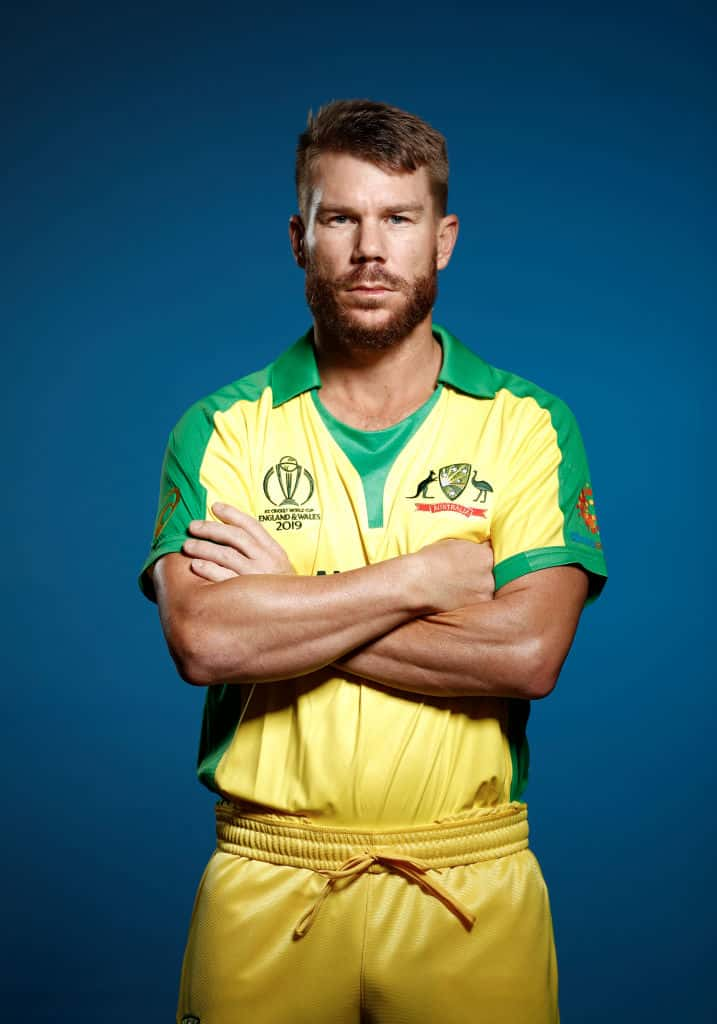 The 32-year-old David Andrew Warner is an Australian cricketer and also the former captain of the Australian national team in limited overs cricket. He is a left-handed opening batsman and was the first to be chosen for a national team with no former experience in first-class cricket. David's sexy blue eyes only add to his smoldering charm and make him an inevitable addition to the list.
14. Andre Russell (West Indies)
Andre Dwayne Russell, 31, is a Jamaican professional cricketer and plays for the West Indies as an all-rounder. He made his ODI debut in the year 2011 during the world cup against Ireland. Russell's shirtless selfies and rugged look have resulted in him gaining many fans and followers.
13. Virat Kohli (India)
The 30-year-old Virat Kohli, a right-handed top-order batsman is the captain of the Indian national team and has been regarded as one of the best batsmen in the world. Kohli is definitely a heartthrob across India and his stubble has grabbed the attention of men and women alike.
12. James Neesham (New Zealand)
The 28-year-old James Neesham rose to fame as a promising all-rounder in 2010 and within two years of making his First-Class debut, he was called to play in New Zealand's T20I squad in 2013. Neesham's stunning tan and killer bod have landed him a spot in the hottest cricketers to look out for.
11. Jeevan Mendis (Sri Lanka)
Balapuwaduge Manukulasuriya Amith Jeevan Mendis, 36, is a leg-spinning all-rounder. He has won his position in the national squad given his strong performances in First-Class cricket. Mendis' charming smile and cool demeanor make him a favorite on the field and off it as well!
10. Shaheen Afridi (Pakistan)
Shaheen Afridi is 19 years old and has already made a big name for himself in Pakistan cricket. The stunning teenager's gorgeous smile and sexy look definitely qualify him to be ranked with the hottest cricketers in the game this year.
9. Liton Das (Bangladesh)
Liton Das is 24 years old and is a Bangladeshi opening batsman and wicket-keeper. He is still early in his career and given his talent, is likely to be very successful in the sport. Das' charming smile and well-chiseled beard make him a strong contender for the wicket as well as in the hearts of fans in his country.
8. Tom Curran (England)
Tom Curran is a South-Africa born cricketer who plays for England. He is the son of former Zimbabwe international Kevin Curran and the brother of England all-rounder Sam Curran. Curran's stunning blue eyes and chiseled features make him one to watch out for this ICC 2019 World Cup!
7. Aiden Markram (South Africa)
The 24-year-old Aiden Markram climbed the ranks pretty quickly after he had a dream run as captain of South Africa and led them to the U-19 World Cup title. He is a right-handed batsman and a right-arm off-break bowler. Markram's handsome look and "boy next door" charm have earned him a place on this list and the hearts of fans world over!
6. Tom Latham (New Zealand)
Tom Latham is the son of former New Zealand player Rod Latham and is a wicket-keeper. Over the last few seasons, Latham has proved himself as an old-school Test opener. Latham's greenish blue eyes and muscular build make him quite the heartthrob.
5. Aftab Alam (Afghanistan)
The 26-year-old Aftab Alam is a right arm pacer. He made his ODI debut in February 2010 while playing against Canada and has only played a handful of games since then. Alam's strongest qualities are his handsome outlook and the charm he exudes both on the field and off it.
4. Jos Butler (England)
Jos Butler is a hard-hitting batsman and a wicket-keeper. The 28-year-old made his First-Class debut in the 2009 season when he had replaced Justin Langer. Butler's cute dimples and rugged persona put him on the hottest cricketers list.
3. Jason Roy (England)
The 28-year-old Jason Roy is a South Africa-born English international cricketer who plays for England. He is a right-handed batsman. Roy's muscular arms and stunning pout have many hearts swooning!
2. Dale Steyn (South Africa)
Dale Willem Steyn is a South African cricketer who plays all the formats of the game and is known as one of the fastest bowlers of all time. He currently holds the best bowling strike rate in Test match cricket. Steyn's handsome smile and goatee make him a killer looker among the hottest cricketers in the game.
1. Shai Hope (West Indies)
Shai Hope is a 25-year-old Barbadian cricketer who plays Tests and ODIs for the West Indies team. He is a right-handed batsman who made his Test debut against England in 2015. Hope's gorgeous build, charming smile, and well-groomed beard, as well as his endearing persona, puts him on top of the list.