Mother filmed trying to suffocate her newborn because she thinks the baby is 'possessed' by the spirit of her dead daughter A Texas mother whose three-month-old daughter died of brain injury due to oxygen deprivation three years ago was recently caught on camera trying to suffocate her second child. According to the mother, who was arrested Wednesday, her newborn baby was having episodes of apnea.
Shawna Renae Bieber, 22, of Fort Worth, told her foster parents that she put her hand over her daughter's mouth because her dead daughter had come back as a demon. On February 15, she was recorded depriving her baby of oxygen while trying to suffocate her, Daily Mail reports. Bieber lost another child in 2016, and she had told people that the child "came back as a demon and was trying to take the victim away from" her.
A Cook Children's Medical Center video saw Bieber holding her daughter against her chest in a rocking chair and gripping the "victim tightly immediately before the victim's right leg began to kick."
According to medical experts, Bieber suffers from Munchausen syndrome by proxy, a condition in which a person exaggerates medical symptoms or makes them up entirely to garner attention. An affidavit states that when nurses found the infant "very blue", "limp and disturbingly lifeless" on February 7, the mother "repeatedly said with a note of excitability, 'I told you. This is exactly what happens at home. I told you guys'."
On February 9, medical staff moved the embattled child to a room with hidden surveillance cameras. Three days later, they told Investigator Mike Weber of Tarrant County Sheriff's Office they suspected Bieber had a role to play in the baby's unnatural breathing issues.
Doctors said the baby's right leg had gone limp after 30 seconds during the February 15 incident, which occurred just an hour after they planned to discharge the infant with a monitor. "The monitor goes through 2 cycles of audible alarms while the suspect maintains her position with the victim and the victim's leg remains limp," Weber wrote in the affidavit. "After the alarm is sounding for 30 — 45 seconds, the suspect leans a lifeless victim back from her chest and places the victim on her back in the crib."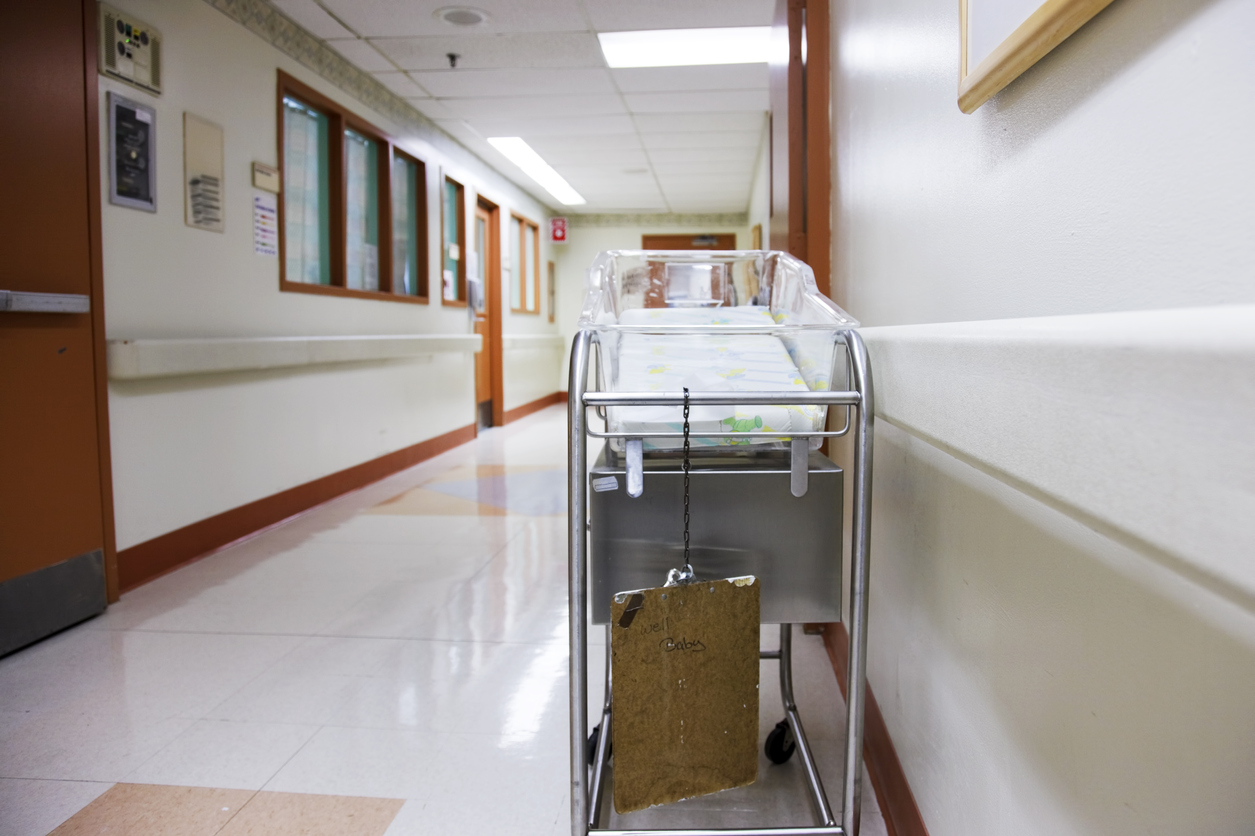 In the footage, Bieber is seen alerting the nurses via the call button and standing over her child's bassinet for approximately five seconds before exiting the room to wait for a nurse. When asked about the incident, she claimed the baby was sitting upright before throwing herself back when the breathing problems began. However, Bieber was oblivious that she was secretly being recorded by hidden cameras.
An investigator learned from medical staff that the baby's breathing issues were out of the ordinary, saying the over 80 reading, in fact, was consistent with "recovery from a suffocation event."
The demon story, on the other hand, was only known to the foster parents she lived with. That said, her three-month-old daughter Annabelle's February 2016 death was ruled as natural, and caused by hypoxic encephalopathy due to pneumonia. According to Dr. Jamye Coffman, medical director, The Center for Prevention of Child Maltreatment and Care at Cook Children's Medical Center, the pneumonia could have been caused by being placed on a respirator for four days.
Coming back to the current affidavit, Bieber told the baby's father she didn't remember harming the little girl. Following the ordeal, Bieber was taken to Cleburne in order to seek mental health treatment before being transferred to John Peter Smith Hospital.
Bieber was remanded in custody at Tarrant County Jail on $30,000 bail on Thursday for combined charges of injury to a child with serious bodily injury. A lawyer representing the couple she lived with explained they were under her care owing to CPS allegations against her own parents.
"She was a foster kid that kind of bounced around from home to home as a child because of CPS allegations against her own parents," attorney Christopher Cooke told Star-Telegram. "My clients took her kind of under their wing and let her live in the home but they never adopted her."
According to WFAA, the baby was finally removed from Bieber's care and was looked after at the Cook Children's Hospital for several days where nurses found her to be healthy and perfectly normal. The child is now in the foster care system and has not had any breathing problems since.