'Rich Slave': Young Dolph delivers a powerful album on the dichotomy of being rich and Black in modern America Young Dolph's seventh album, 'Rich Slave', sees the singer combine his gritty style of storytelling with the lived experiences of being a Black person living in modern America. The album, which includes a feature from Megan Thee Stallion, is a clear, unfiltered look at the current situations of racial violence and protests plaguing the country, and Dolph tells this story as is, without holding back.
Young Dolph, born Adolph Thornton, Jr., first hit the scene in 2016 with his debut album, 'King of Memphis'. The album performed well commercially and was praised by critics. Most importantly, it introduced the world to a rapper that was clearly skilled and had a whole lot to say. Ranging from addressing the violence he grew up seeing, dealing with absent parents who smoked crack and losing his causing Juice Wrld, an equally gifted and promising rapper, to drugs, Dolph has seen some of the worst life has to offer and still thrived. But it was being nearly killed in a drive-by shooting back in 2008 and losing his grandmother to lung cancer soon after that proved to be the real turning points in Dolph's life, seeing as it was these experiences that pushed the rapper to bring in more gritty honesty into his work and put his music out there like never before. His first mixtape, 'Paper Route Campaign' (also the name of his independent label), followed the same year and put Dolph on the path to being the artiste he today. And that artiste is one who fearlessly speaks his mind and offers poignant commentary on the current world situation.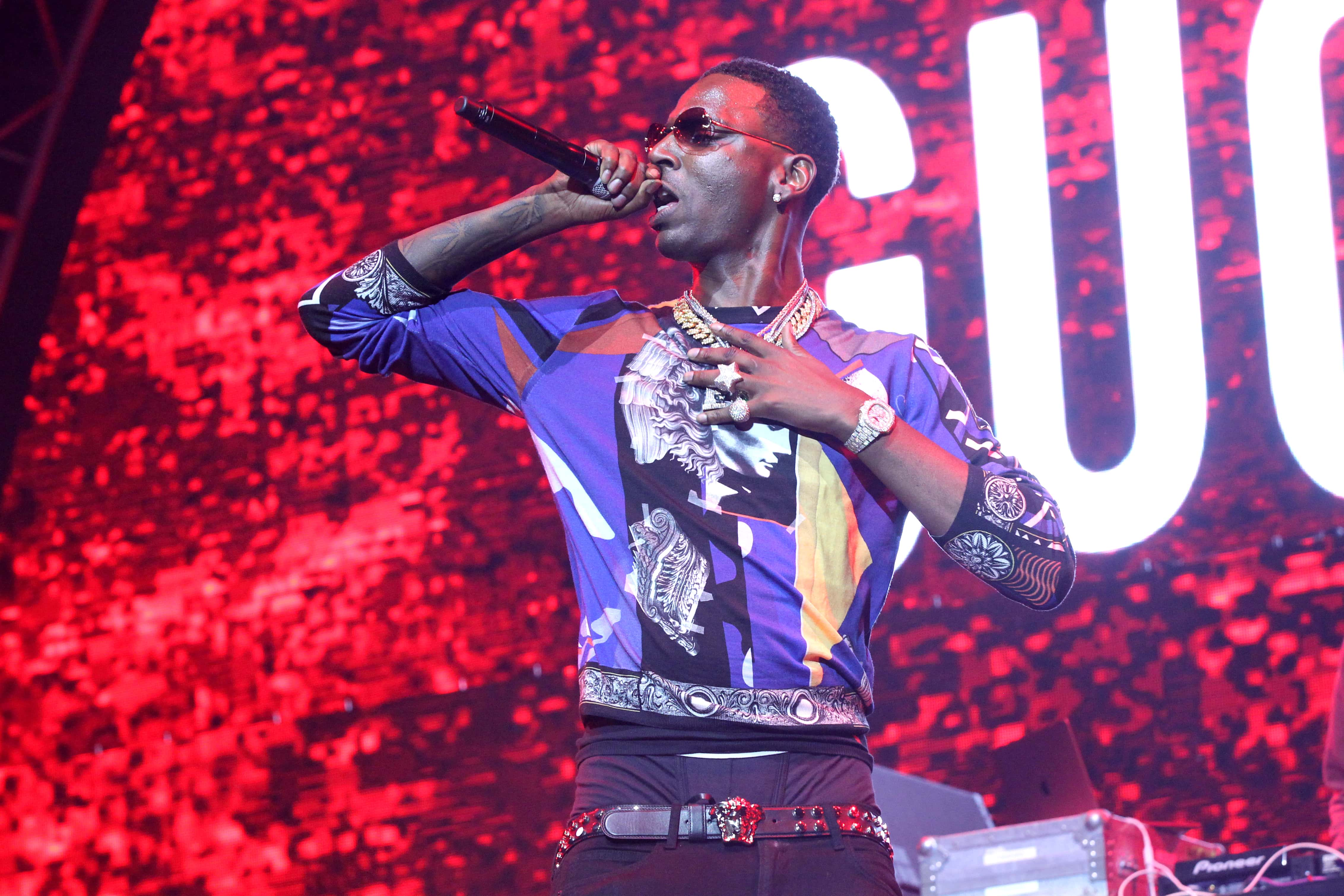 Musically, 'Rich Slave' is a stripped-back record that features standard hip-hop beats blended with classic gangsta rap. And that is possibly one of the best parts of this release because it really allows the listener to focus on every word Dolph delivers. And thanks to that, it's near impossible to miss the message contained within this album. 'Rich Slave' is, as the name implies, an album built on Dolph's own life experiences: it parallels his successes with his fears, his hustle with his struggles. It addresses how he climbed up the ladder and made a name for himself, while also recognizing that no matter how high he soars, it can all be taken away from him in an instant simply because of the color of his skin.
One of the best tracks on the album is 'The Land' which sees the rapper call out police brutality, violence, and racism in America. His view of the issue is perfectly encapsulated in the lyrics, "They say this the land of the free, but it seem like the land of b******t to me," before he steps sideways into recognizing his own accomplishments despite the barriers that stand in the way of a "black man in America." 'RNB" featuring Megan Thee Stallion is another standout on this album. Stallion is another artiste that, despite her immense talent, has often been reduced to being sexualized due to her gender or being at the mercy of racism owing to her being a dark-skinned Black woman. On 'RNB', both artistes get to boast about their riches and revel in their own success, and while that might seem like a standard rap song, there is something uniquely satisfying about hearing two artistes that deal with prejudice unapologetically hype themselves up.
'Rich Slave' is, overall, a solid record with a strong message. While Dolph is no stranger when it comes to delivering honest and powerful lyrics that tell his personal story, he elevates his skills in this record and gives his listeners a much closer look at what it's like to be him: a rich, successful musical artiste who is still, nonetheless, forced to grapple with the struggle of racism and the very real fear of being shot by a cop, a deep-rooted fear that African-American men like Dolph have to constantly live with. But despite those fears, he remains proud of the empire he has built. Speaking to Revolt TV, Dolph shared, "You can have money, and you can be a benefactor and a leader in your community, but all people see is black skin. All the b******t I heard about as a kid, we still face in today's time. Over the years, they have given us a little bit of freedom but it's only a temporary pacifier. Hopefully, this album makes people understand that even though guys like me are doing well, we're still affected by racism and inequality. It's 2020, but the same stuff is still going on." And that, precisely, is what 'Rich Slave' is about.
Share this article:
'Rich Slave': Young Dolph delivers a powerful album on the dichotomy of being rich and Black in modern America