'Yellowstone' Season 4: Who is dead and who is alive? Here's what to expect when Paramount drama returns in 2021
Was it all just about the money and the land, or did someone exact revenge on the Duttons on the personal front? (Paramount Network)
Every time that our favorite cowboy show is not on the screens, we miss it terribly.
Paramount Network's hit show 'Yellowstone' delivered a cracking Season 3 with more twists and turns than a meandering road. The Dutton family finds itself under siege with all of their lives in collective danger. Who called this threat on them? Was it all just about the money and the land or did someone exact revenge on the Duttons on the personal front? God only knows they have more enemies than friends and even the friends they make are more along the lines of frenemies (we're looking at you Chief Rainwater).
There is no doubt that it will be a long while until we get a new season. Plus the Covid-19 pandemic hasn't exactly made it easy for television production to resume. But that doesn't mean we can't remain updated with the show. Here's a comprehensive list of where 'Yellowstone' left us in Season 3 and where Season 4 could be headed. If you haven't watched the finale yet, be assured that this story contains major spoilers for Season 3.
Where did 'Yellowstone' leave us?
Season 3 finale 'The World is Purple' carried out a deadly attack on three main members of the Dutton family. These were not just carried out by hitmen but were meticulously planned hits on each of the members who are directly connected to John Dutton and the land he sits on.
Beth Dutton
Ah, Beth. Our most favorite character on the show, played by Kelly Reilly, suffered a fatal attack. Just fresh off her victory over Willa Hayes (Karen Pittman), Beth had little idea of what was coming her way. She was in her office busy cleaning it out when her assistant opened a box addressed to her. And that's when a bomb detonated right in her face.
Did Beth survive this attack? We aren't shown. So it remains up in the air whether she will return next season. We love and accept Beth even if she returns with two limbs missing. Plus there is the whole marriage chapter with her beloved Rip Wheeler (Cole Hauser) that needs to be explored too.
Kayce Dutton
Played by Luke Grimes, Kayce was suddenly attacked by gunmen bursting into his office and raining down bullets at him. Being a former Navy Seal, Kayce didn't waste a second before jumping into action, but did he survive the attack?
John Dutton
The patriarch of the Dutton family, played by Kevin Costner, has more enemies than friends. And so, the attack on him hardly seems out of place. John was helping a woman and her little boy with their broken-down car when a van pulled up beside him. A man got out and asked, "You're John Dutton, aren't you?" before shooting John in the chest. As he lay on the side of the road counting his last breaths, John gets his phone from his pocket only to discover that it has a hole in it.
And that's where Season 3 shut the curtain.
Who is alive and who is dead?
Going by the information available at the moment, it is safe to say that the lives of all the Duttons are in jeopardy. And all their enemies this season -- Roarke Morris (Josh Holloway), Willa, Angela Blue Thunder (Q'orianka Kilcher) who had teamed up with Rainwater (Gil Birmingham) and finally John's newest nemesis, Jamie Dutton (Wes Bentley) -- are alive.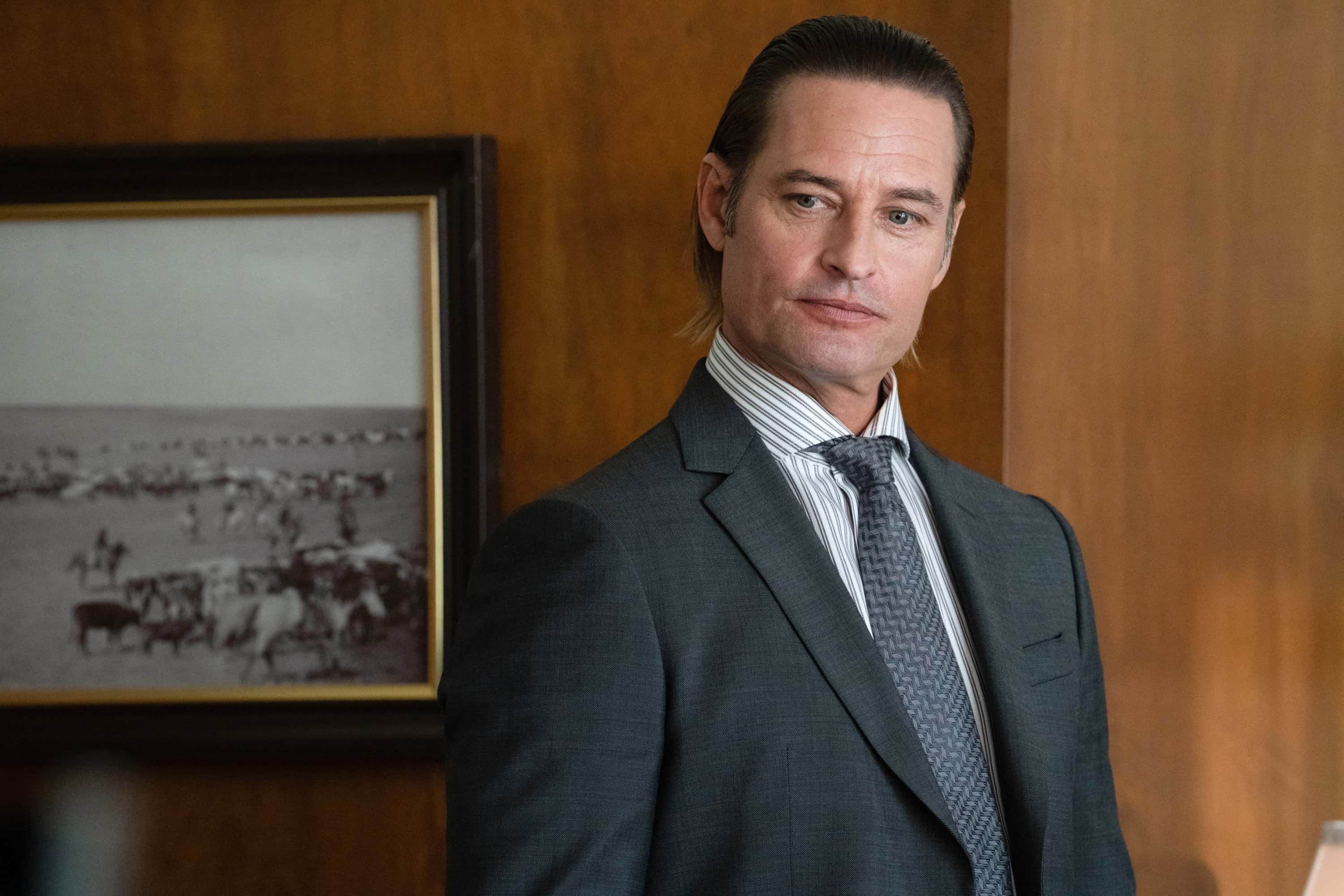 What remains uncertain is which one of these really planned the attack? It could be the product of a sole mastermind or a collective effort. The fact that Jamie is the only Dutton to be left alive is questionable leading viewers to doubt if it was indeed him who tried ending his adopted family for the land. But we're going to guess that this is a red herring placed in order to distract us from the real culprit.
In that case, our key candidates are Angela-Rainwater and Roarke-Willa.
When will 'Yellowstone' return for Season 4?
An official release date for the new season hasn't been announced yet. Chances are, amid the coronavirus pandemic, the new season might be delayed even further. If everything works out for the best, we might get the show returning to its usual slot in June. Stay tuned as MEAWW will update this article as and when new updates are released.