'Yellowstone' Season 4 Episode 7: Jamie shattered as Gov Lynelle Perry endorses John With Season 4 of 'Yellowstone' inching toward its conclusion, things are getting more and more intense with each episode. The Duttons are battling their own demons to have everything in control. Meanwhile, Jaime Dutton (Wes Bentley) is in a dilemma about how to punish his father for attacking the Duttons. But what will happen if the Duttons take that one thing away from Jaime that he really wanted? It'll be the beginning of an all-out war.

Now, we know how Jaime is trying to make it big into politics and wants to be the Governor of Montana. Things start getting better for him when it's revealed that Montana's Governor Lynelle Perry (Wendy Moniz) is thinking of running for Senate and will be making an announcement about the new candidate. Initially, the only name she had in mind is Jaime, but everything changes when she meets John Dutton (Kevin Costner).
RELATED ARTICLES
'Yellowstone' Season 4 Episode 6 Review: John proves 'no fighting rule' is absolute
'Yellowstone' Season 4 Episode 5 Spoilers: Beth's choice may create conflict with John
Lynelle meets John and tells him that she will be running for the Senate and will be endorsing Jaime's name for the Governor of Montana. John gets agitated and tells her that Jaime is not the right person to hold that position. He won't let Yellowstone remain Yellowstone and will be bringing in a lot of corporations here to ruin the place. John also believes that Jaime is not that confident in taking big decisions, so he shouldn't be in that position. Lynelle tells John that Jaime is the only one qualified to take the place and the only other person that's better than him is John himself.
Surprisingly, John takes the decision of running for the position of Governor. Lynelle is surprised and asks him if he is really thinking about it? John says that he actually is. The current governor tells him that the media will come at you really hard and they will have a lot of questions about the things he has done in the past. John tells her that he's not going to defend anything and thinks of making this sentence his campaign line.

During the end moments of the episode, Jaime is told by his PA that Governor Perry is calling for a press conference. Jaime is quite confident that he will receive an endorsement from the governor and his life will be much better. However, Perry announces that she's endorsing John Dutton and leaves Jaime shell-shocked. Jaime is completely shattered and is fighting tears.

The decision made by Perry will create a lot of differences between Jaime and the Duttons, taking his hatred toward the Duttons to a whole new level. Will Jaime take revenge for what has been done to him? Or he'll just let it go? With only three episodes remaining in the season, there will be a lot of shocking things happening on the show.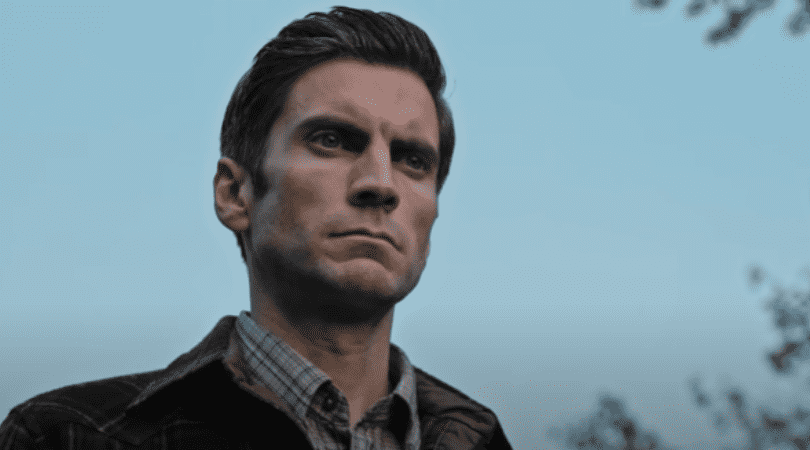 'Yellowstone' Season 4 returns to Paramount with a new episode every Sunday at 8 pm EST.