'Witch' accused of dropping teen into cauldron of boiling water at German witchcraft festival
33-year-old Reinhold K has been accused of negligent assault after allegedly dropping 18-year-old Janine into a cauldron of boiling water at the festival in Baden Württemberg. A 33-year-old man has been charged for allegedly being responsible for dropping a teenager into a cauldron of boiling water during a "witch carnival" in south Germany, leaving her with severe injuries and "life-long" scars.
Reinhold K. made his appearance in court on charges of negligent assault, though he insists he was not the one who dropped 18-year-old Janine into the cauldron.
According to the Daily Mail, the incident happened at the 'Witchcraft Eppingen' festival in Baden Württemberg this past February when Janine was watching a group of 19 people dressed in witch costumes pulling along the cauldron of boiling water in a cart.
Her friends, as a joke, handed Janine over to two people in the group, one of who is believed to be Reinhold.
One of the group held her over the cauldron as the others lifted the lid and the 18-year-old ended up falling into the water feet first. The BBC reported that witnesses who saw the entire incident said that after the screaming teen was helped out of the cauldron, she was just abandoned at the roadside.
Police who were called to the scene confiscated the cauldron, which was being heated over a wood-burning stove. They said they were hunting for two people dressed in witches costumes and fled the scene after dropping the teen into the boiling water.
Janine was later transported to the hospital for the second-degree burns she had suffered. She had to spend the next two months in the hospital to recover and has reportedly been left with "life-long" scars.  The Witches' Guild of Eppingen, which has regularly organized the event since 2003, said the incident had left them "shocked," with the mayor of Eppingen similarly stating that "something like that mustn't happen."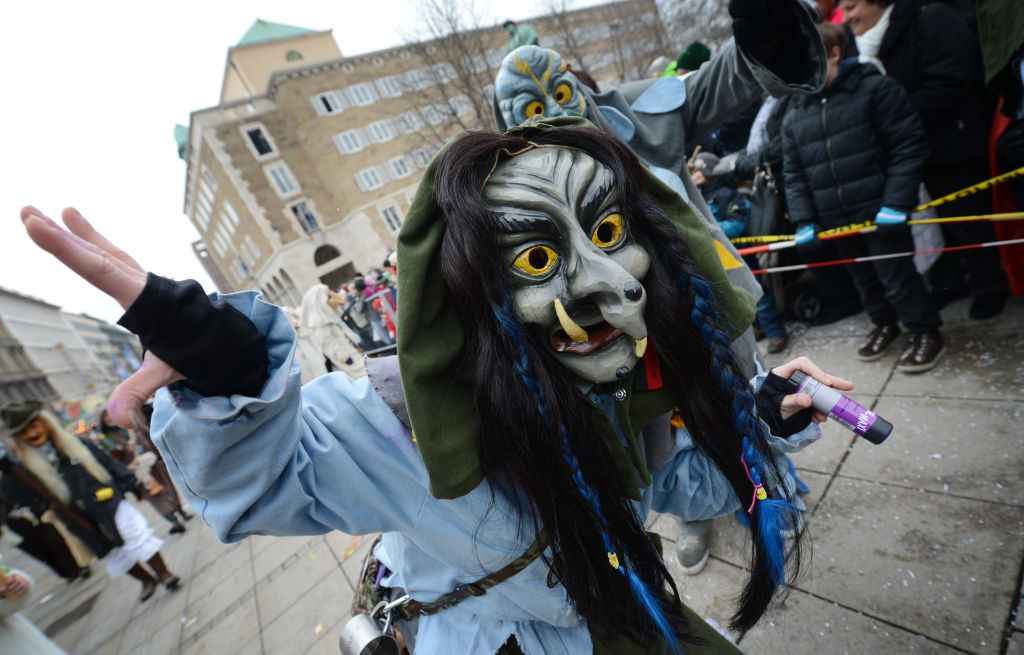 The authorities admitted it was a joke that went wrong, but said those responsible may face prosecution for grievous bodily harm and failure to provide assistance. Reinhold was subsequently arrested and charged, though he insisted he was not involved and that he was being made into a scapegoat. 
Speaking at the 33-year-old's hearing, prosecutor Patricia Münch rejected Reinhold's claims and said he was indeed the masked person responsible for dropping Janine into the cauldron. She also brought up the fact that the group had just left the 18-year-old behind after the incident and carried on despite her screaming in pain.
The accident has meant that the teen "will suffer the consequences of a lifetime," doctors reportedly said, though it is unclear what punishment Reinhold will face if found guilty.