Will Novak Djokovic ever play the Australian Open again? Dire situation for tennis #1 if deported The Australian Open has once again fallen into disarray after tennis legend Novak Djokovic's visa was canceled for a second time by the Australian government. The top seed is now set to be deported after officials insisted his unvaccinated health status may pose a risk to the community, thereby ending his dreams of competing for his 21st grand slam.
The latest move means Djokovic, 34, cannot obtain a new Australian visa for three years, except in critical circumstances that affect Australia's interest. The decision by Prime Minister Scott Morrison's administration to again cancel his visa over Covid-19 regulations might result in yet another court battle by the Serbian tennis star so he can play in the Open slated to commence Monday, January 17.
RELATED ARTICLES
'Gaffe machine' Joe Biden forgets Aussie PM's name, calls him 'fella down under'
Novak Djokovic fan who displayed 'inappropriate' banner stopped by Aus Open officials
Speaking to Reuters, a source close to Djokovic's team confirmed that he's considering what options he has. A video appeared to show a car believed to be carrying the player arriving at his lawyer's offices. The Australian Open defending champion was part of the tournament's draw and was set to face fellow Serbian player Miomir Kecmanovic for his opening match, probably on January 17 or 18, the Daily Mail reported.
Djokovic has found himself in the middle of an intensified global debate over human rights when it comes to the administration of vaccines. The saga has also sparked a backlash over Australia's handling of the player's visa and may prove to be a tricky issue considering PM Morrison is campaigning for re-election. He announced on Friday, January 14 that his administration had revoked Djokovic's visa to protect Australians from the Covid-19 pandemic. "Australians have made many sacrifices during this pandemic, and they rightly expect the result of those sacrifices to be protected," he said in a statement.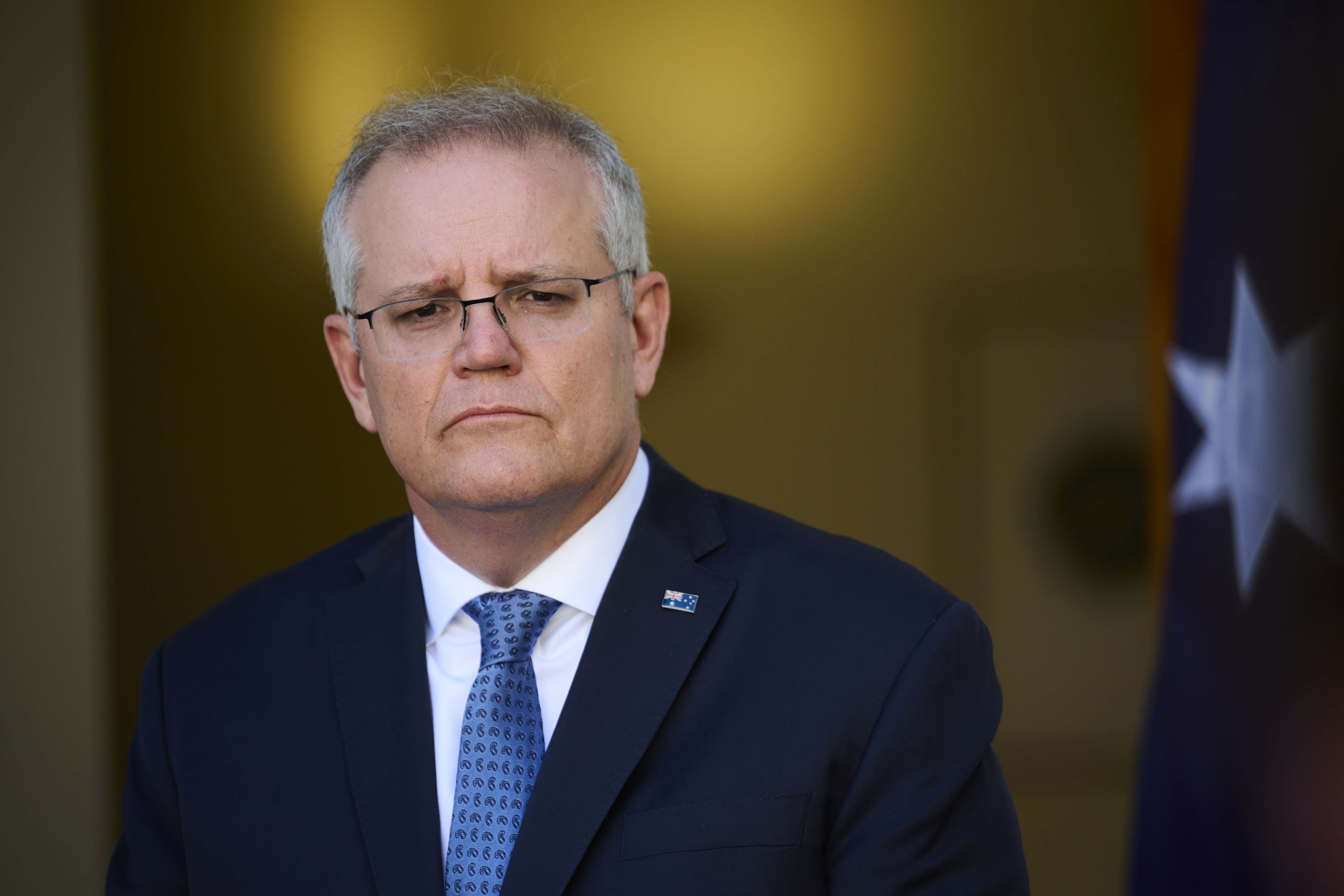 Djokovic's visa was canceled for a second time after Immigration Minister Alex Hawke used discretionary powers to override a court order that had nullified an earlier revocation and released him from immigration detention. "Today I exercised my power under section 133C(3) of the Migration Act to cancel the visa held by Novak Djokovic on health and good order grounds, on the basis that it was in the public interest to do so," Hawke said in a statement. "This decision followed orders by the Federal Circuit and Family Court on 10 January 2022, quashing a prior cancellation decision on procedural fairness grounds. In making this decision, I carefully considered information provided to me by the Department of Home Affairs, the Australian Border Force, and Djokovic." He added, "The Morrison Government is firmly committed to protecting Australia's borders, particularly in relation to the Covid-19 pandemic."
The decision came just three days before the Australian Open was scheduled to begin and will likely result in another round of court action by Djokovic — who has already won the tournament nine times. Legal experts, however, believe it would be rather difficult if not impossible for the Serb to successfully challenge a decision made personally by the Immigration Minister. Djokovic, therefore, could be held in detention in Melbourne as the tournament proceeds without the world's No 1 player. Meanwhile, an international backlash can be expected by the federal government in response to its decision to ban the star, particularly from his home country of Serbia.