Who was Oksana Patchin? 'Depressed' NYC woman jumps to death from 12-story building with 5-year-old daughter MANHATTAN, NEW YORK: A recently divorced woman jumped to her death along with her five-year-old daughter from the roof of a 12-story Manhattan building on Sunday, January 10. According to the New York Police Department, Oksana Patchin and her five-year-old daughter were rushed to St Luke's Roosevelt Hospital and died from their injuries.
The incident took place at around 1.30 pm where 39-year-old Oksana Motyka Patchin, jumped off the rooftop at 540 West 53rd St near 11th Avenue in Manhattan's Hell's Kitchen. Police found the mother and daughter 'unconscious and unresponsive' on the ground with injuries consistent with a fall from an elevated height. Reports suggest that Patchin had been weaning herself from antidepressants because she feared becoming addicted, the woman's distraught family and friends have revealed.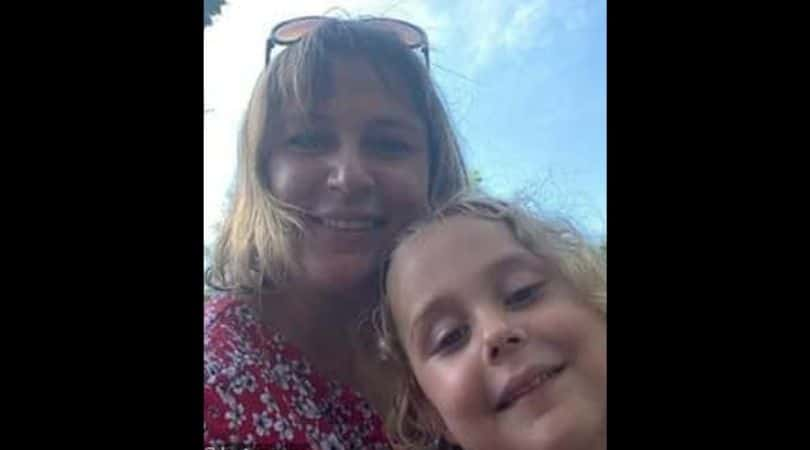 She and her 5-year-old daughter, Olivia, accessed the roof after the woman asked her friend who lives in the building to borrow her key card so she could show her five-year-old the view from the top. Patchin's closest friend of 14 years revealed that Patchin had been struggling with insomnia and panic attacks since the summer and sought psychiatric help. Patchin was allegedly suffering from clinical depression, despite not having a prior history of mental health issues, and was prescribed antidepressants that purportedly made her feel worse.
In an interview with DailyMail, her friend revealed, "She really regretted taking the pills because she didn't know how addictive they were," said the woman. "She referred to herself as a "drug addict."' She further revealed: "She had a lot of time to process her divorce during the quarantine. She must have felt that was the only thing that she could do," the friend said referring to Patchin's suicide. "All that she wanted was to get better… she never wanted to hurt [Olivia]." Her friend added: "She has never been addicted to anything before (I've known her for 14 years) and would have never sought out to take addictive drugs had it not been prescribed to her. She led a healthy lifestyle, shopped at Farmer's Market on Grand Army Plaza and exercised."
On the day she plunged to her death, Patchin reportedly took an Uber with her daughter, which was unusual and arrived at the apartment on West 53rd Street ahead of her best friend, who texted her that she was running late. The friend told DailyMail that over the past two weeks, Patchin seemed to be getting better, but she had stopped sharing her mental health concerns with her. It was Patchin who suggested the January 10 meet up at their friend's apartment in Manhattan, where she had gotten into the habit of going up to the roof, most recently by herself. "It looked like she did have an intention [to kill herself]," said the friend.
However, her friend believes that Patchin had "had a great time over Christmas. She was planning for the future. She was excited."
One of the security cameras reportedly captured Patchin pacing around for some time, then climbing over a safety gate with her child in her arms and leaping to their deaths. No suicide note has been recovered, but police seized pill bottles from Patchin's apartment in Brooklyn.
Patchin's social media posts and LinkedIn pages suggest, she was a native of Kirovohrad, Ukraine, who earned a Bachelor's degree in accounting from Baruch College in 2013 and worked for the past two years as a financial officer at CIC, a French banking company.
If you're thinking about suicide, are worried about a friend or loved one, or would like emotional support call the toll-free 24-hour hotline of the National Suicide Prevention Lifeline at 1-800-273-TALK (1-800-273-8255); TTY: 1-800-799-4TTY (4889)