'Sons of Sam': Who was Neysa Moscowitz? How tragic mother of David Berkowitz's last victim found forgiveness
On July 31, 1977, Berkowitz struck his last victims, Robert Violante and Stacy Moskowitz, in Bath Beach, Brooklyn David Berkowitz was also known as 'Son of Sam' (Getty Images)
A new Netflix documentary series 'The Sons of Sam: A Descent into Darkness' will delve into the life of David Berkowitz, the American serial killer who self-proclaimed the name Son of Sam. As per the streaming giant, the story behind one of America's most notorious serial murderers is "all but forgotten — until now".
While the arrest and conviction of Berkowitz brought the nightmare to an end for many New Yorkers, for journalist and 'Ultimate Evil' author Maury Terry, the real mystery was just beginning, says Netflix. Terry, convinced Berkowitz had not acted alone, would "go on to spend decades attempting to prove that the web of darkness behind the murders went deeper than anyone imagined."
READ MORE
'The Sons of Sam: A Descent Into Darkness': Air time, how to live stream, plot and all you need to know about Netflix crime documentary
'Mindhunter' season 2: David Berkowitz's letters signed as 'Son of Sam' could help FBI agents decode the notorious killer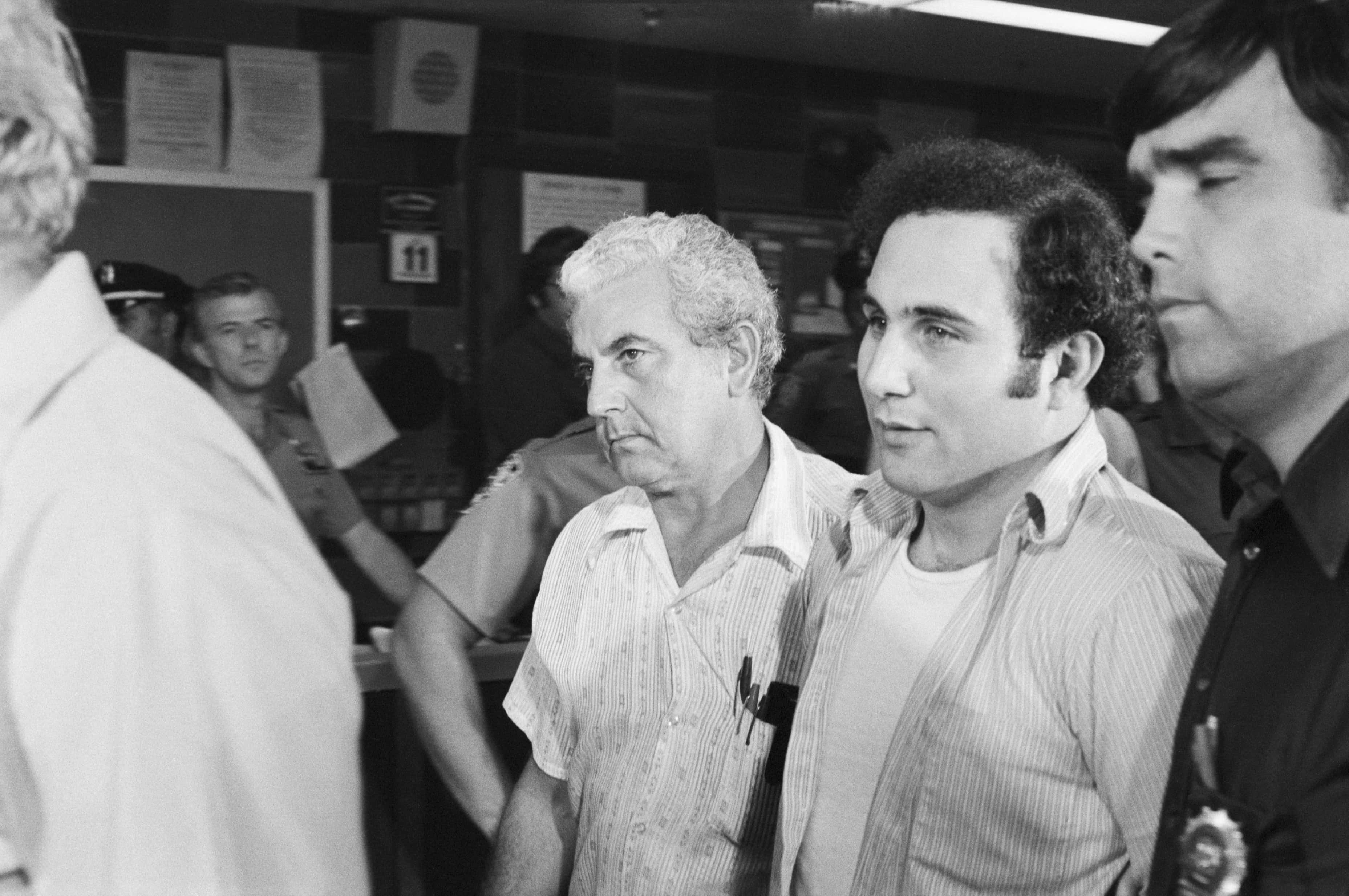 On July 31, 1977, Berkowitz struck his last victims, Robert Violante and Stacy Moskowitz, at the corner of Shore Parkway and Bay 14th Street in Bath Beach, Brooklyn. Violante and Moskowitz were reportedly out on their first date. When they spotted a lone man standing with his arms folded, Moskowitz grew nervous and they returned to the car. Berkowitz silently came to the passenger window and shot them. Two bullets hit Moskowitz in the head and neck, and a third pierced Violante's left eye.
Who was Neysa Moskowitz?
Neysa was Stacy's mother. In 1978, Neysa, during Berkowitz's trial, shouted back across the packed Brooklyn courtroom: "You animal".
She lived a long life and died at the age of 73 in 2006. But as per an obituary published in the New York Post, she "remained fiery and funny in the face of unspeakable tragedy." The piece claimed that 29 years before her death, over a drink with The New York Post's Steve Dunleavy, she vowed vengeance on Berkowitz. "I don't believe in turning the other cheek when you take a child from a mother," she said at the time.
As strange as it may sound, however, her stance on vengeance changed over the years. "She would say things like, 'this kind of anger can make you sick. Don't let anger eat you up,'" said her close friend and neighbor, Sharon Denaro.
In fact, she even made peace with him. As per The New York Post, Berkowitz sent her letters and even a Mothers' Day card. While she did not support his bid to be let out of prison on parole, she did forgive everyone, as per Denaro. "She needed to relieve herself of anger to be able to move forward with her life," Denaro said.
'The Sons of Sam: A Descent into Darkness' has been created by filmmaker Joshua Zeman, who uses archival news footage, conversations with the people closest to the investigation, and Terry's own words and case files to tell this chilling story — "a cautionary tale of a man who went down a rabbit hole and never came out." The documentary series will be available on Netflix on May 5.
Disclaimer : This is based on sources and we have been unable to verify this information independently.