Who was Morgan Robinson? Mother reveals soldier killed herself after gang rape and threats within US military The grieving mother of a National Army Guard soldier who killed herself in 2018 has blamed the sexual assault within the military for her daughter's death. In an interview with Norah O'Donnell of CBS Evening News on November 18, Debbie Robinson has stated the factors that led to her daughter's suicide, including multiple incidents of sexual assault, harassment, multiple rapes and threats.
The interview was conducted after a year-and-a-half-long investigation by the CBS Evening News team into sexual assault within the US military.
Who was Morgan Robinson and what happened to her?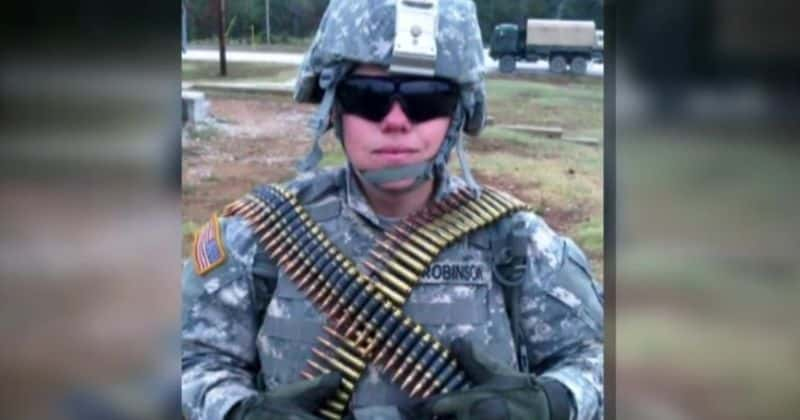 Debbie told O'Donnell that Morgan had turned 21 when she first told her mother that she had joined the army. After serving in the Army national guard for six years, Morgan was stationed in Kuwait for her first deployment in 2016. When the anchor asked Debbie what happened in Kuwait, the soldier's mother responded, "When she was in Kuwait, she was sexually assaulted and continually harassed by one of her superiors." O'Donnell then asked if the assault was reported, to which Debie said she did but got "nothing" in response.
Morgan was later sent to Afghanistan on the same deployment where she allegedly sexually assaulted again. Debbie said Morgan was "gang-raped" by her colleagues.
When asked if Morgan was "afraid" to report the incident in Afghanistan, Debbie reveals that "she was very scared. Because they threatened her, number one. And number two, she knew that it wouldn't go anywhere. Nothing happened in Kuwait with the sexual assault and the harassment, so why would they do something, you know, in Afghanistan?"
Only four months before Morgan took her own life, then-Secretary of Defense James Mattis had told "we will accept no casualties due to sexual assault in our military family."
Eight months after Morgan's death, the officer who allegedly assaulted her in Kuwait was given a written reprimand. However, Debbie's mother said as a parent she would "pray" that's not how it was going to end up. "It wasn't a matter of 'if.' It was a matter of 'when'" she explained in pain.
The principal policy advisor to the military's sexual assault program Dr Elizabeth P Van Winkle had spoken about Pentagon's commitment to hold itself accountable. "The department remains committed to our goals of ending sexual assault in the military, providing the highest quality response to service members and holding offenders appropriately accountable," she had told in a press meet.
However, Debbie told in the interview that all that she received in form of Morgan's death report were unredacted pages which state, "Sergeant Robinson suffered sexual, physical, and psychological trauma while deployed. The sequela of this trauma was a factor in her death."
The mother asserts it was the military's inefficiency in handling the sexual assault case that led to her daughter's death. "They can't police their self. How can you investigate yourself? You can't," she said.
According to CBS News reports, the Army declined the request for an on-camera interview and said in a statement that "they conducted a full investigation and took appropriate action against the reported perpetrator".
Share this article:
Who was Morgan Robinson Mother reveals soldier killed herself after gang rape threats Military