Who was Fotis Dulos? Missing Jennifer Dulos' husband pled not guilty in suicide note Handsome, charming, athletic and ambitious, Fotis Dulos, the husband of Jennifer Dulos and the eventual prime suspect in the case of her disappearance, seemed to have it all. However, while he and Jennifer seemed to have plenty in common, including their Ivy League Education at Brown University, family and friends reportedly had their reservations about the couple's compatibility right from the start.
Jennifer, who was an introvert and a deep thinker, seemed to be ill suited to Fotis' gregarious personality. While the couple initially seemed to be happy and living in domestic bliss with their five children, it seems that Fotis' controlling and competitive personality began spilling over into all areas of the couple's life.
RELATED ARTICLES
Jennifer Dulos: Friends of missing Connecticut mom say she is the real victim and not her ex who killed himself
'Vanished in New Canaan: An ID Mystery': Release date, plot, trailer and all you need to know about the Investigation Discovery show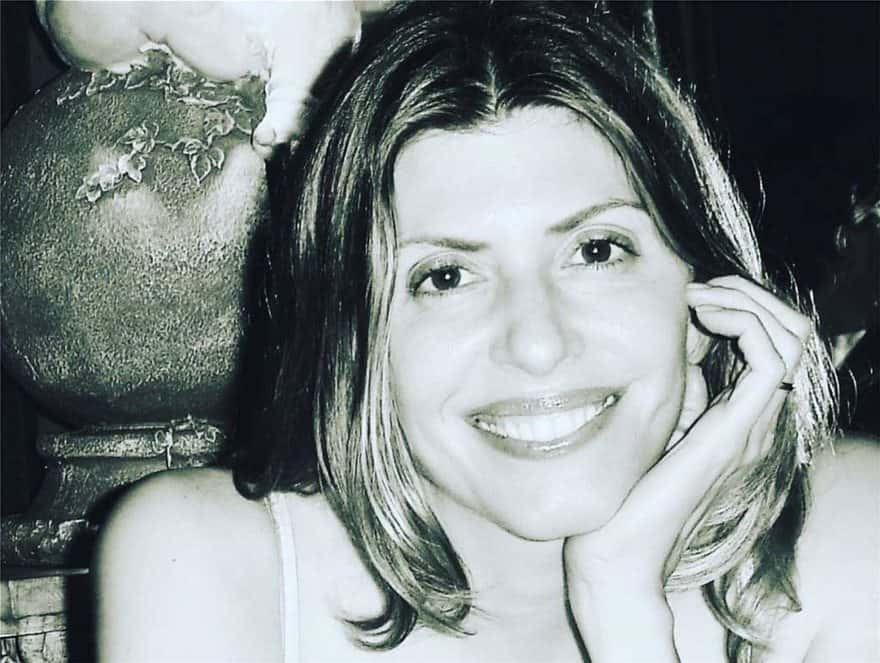 Fotis was a man for whom competing seemed to be a way of life. He was a luxury real estate developer by profession, but his passion was competitive water skiing. His constant traveling to chase the latest water skiing competition became a bone of contention between him and Jennifer. His passion bordering on obsession began to affect their children, with Jennifer worried that Fotis' pressure on his older children to become international level water skiiers was affecting their physical and mental health. The last straw however in the couple's relationship was when Jennifer confronted Fotis about her suspicions that Fotis was having an affair with fellow skiier Michelle Troconis, who Fotis met on one of his trips.
When Fotis admitted to the affair, Jennifer moved out of their home and the couple began divorce proceedings in 2017. However, Jennifer's nightmare was just beginning. The mother of five alleged that her estranged husband threatened to kidnap their children in May 2017 if she did not agree to his terms in the divorce settlement. Adding to her fear was Fotis' possession of a gun, which he had recently bought.
Jennifer reportedly said that she was afraid of her husband. She described one incident where her husband intimidated her, alleging that Fotis "became enraged, appeared out of control, and blamed me for scheduling activities for the children on a Saturday morning... I was scared and tried to leave the room. He followed me upstairs and into a bedroom, where he shut the door and blocked it so that I was trapped as he verbally attacked me and physically intimidated me." "I am afraid of my Husband," Jennifer said. Fotis claimed that he never threatened to kidnap the couple's children or assaulted or threatened his wife. He said that his wife, on the other hand, had called him a psychopath and told his children that he doesn't care about them.
Jennifer's fears that she was in harm's way were tragically well-founded. Fotis lost physical custody of his children after he went against court orders that Michelle Troconis shouldn't be a part of the Dulos children's lives. Fotis found himself in a corner with his business floundering and having spent thousands of dollars in lawyers fees and court costs.
Investigators believe that rage finally got the better of Fotis, who they believe attacked Jennifer in her garage after she returned from dropping her children off at school. The 50-year-old mother of five was last seen on May 24, 2019, and police found her abandoned SUV near a park three and a half miles away from her Connecticut home. Investigators believe Jennifer was attacked by Fotis that morning in her garage, where blood stains and blood spatter were found, according to arrest warrants. It is believed that Fotis then disposed of Jennifer's body, depositing garbage bags in various receptacles.
Clothes and sponges with Jennifer's blood were found in trash cans in Hartford, where surveillance cameras captured a man who appeared to be Fotis. A woman in the passenger seat seemed to match Troconis' appearance. Fotis and Michelle were arrested on June 1, charged with tampering or fabricating physical evidence and hindering prosecution, according to authorities.
In a public statement issued in 2019, Fotis said that he understood "the public's perception of me as a monster given the little they know about the case". "But I trust the system and the process and ask the public to do the same. My children are the center of my world. I worry about them and Jennifer, and I would tell them that I know it is hard now but everything is going to be alright eventually."
This however turned out to be far from the truth and it was especially tragic for the couple's five young children. Fotis was taken into custody by Connecticut State Police at his home in January 2020 and was charged with capital murder, murder and kidnapping. Troconis was charged with conspiracy to commit murder. Kent Mawhinney, an attorney and a friend of Fotis, was charged with conspiracy to commit murder. They pled not guilty.

On January 28, 2020, the gruesome case took another turn when Fotis was hospitalized after he attempted to take his life by poisoning himself with carbon monoxide. The complications that arose from the suicide attempt led to Fotis losing his life. In his suicide note, Fotis still maintained his innocence and according to ABC News he wrote, "I refuse to spend even an hour more in jail for something I had NOTHING to do with. I want it to be known that Michelle Troconis had nothing to do with Jennifer's disappearance. And neither did Kent Mawhinney."
To find out more about the sensational disappearance of Jennifer, you can catch 'Beyond The Headlines: The Jennifer Dulos Story' that will air at 10pm/9c on Saturday, June 5, on Lifetime.
Share this article:
who was fotis dulos missing wife jennifer dulos affair Michelle Troconis suicide