Who is Trevor George? Colorado man shoots dead heroic teen babysitter who tried to prevent truck theft WINDSOR, COLORADO: A babysitter was shot dead in rural Colorado on Thursday, October 29 night, while trying to prevent auto theft. The suspect also tried to kill the young girl whom the victim was looking after before fleeing the remote farmhouse, said a report.
Trevor George, 32, got arrested hours later at a Fort Collins gas station in a Dodge Challenger, that he stole after running from the farmhouse, CBS4 reported. Members of the family have asked that the identity of the heroic babysitter be kept confidential, but she was said to be a friend of the family for whom she was babysitting.
In an interview with CBS4, the family for which the victim was babysitting said they heard noises outside the farmhouse and went to investigate, and found George attempting to steal a truck. He shot her dead and then allegedly went inside, where he tried to strangle the young girl the victim was looking after when she began screaming for help.
When the kid's mother returned home, she found the babysitter's corpse in the driveway and when she went inside the house, she found George attacking her daughter. Family members said the suspect threatened to kill the mother and her daughter before running out of the house. The mother and the child hid in a crawlspace until police arrived.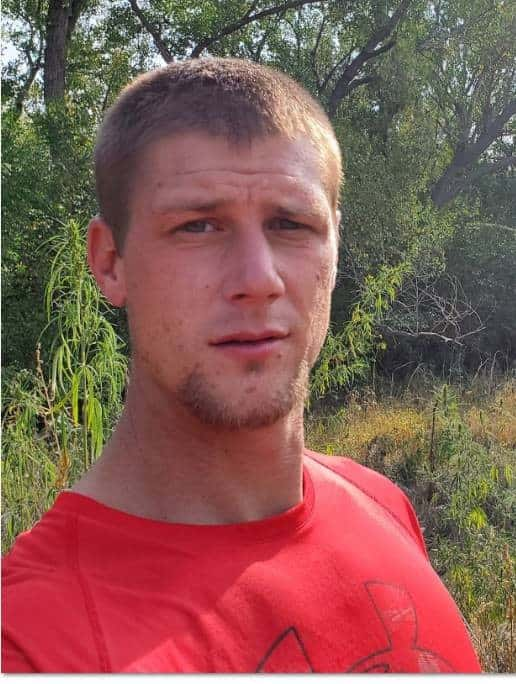 According to a statement made by the Weld County Sherrif office, "After arriving at the scene of the homicide in the 7900 block of Crossroads Boulevard, Weld County detectives developed information connecting George to a Dodge Challenger Hellcat stolen out of Windsor. A BOLO was aired and about 11 a.m. Friday a partner agency notified investigators it had located the vehicle traveling south on Interstate 25." The statement also reads, "George will soon be booked into the Weld County Jail on suspicion of one count each of first-degree murder, first-degree murder after deliberation, attempted first-degree murder, possession of a weapon by a previous offender and first-degree assault, as well as four counts of felony menacing and a host of theft, motor vehicle theft, burglary and robbery charges."
George was questioned for the first time on Friday, October 30, in Greeley.
Share this article:
Who is Trevor George? Colorado babysitter shot dead while trying to prevent theft of truck