Who is Stephen Broderick? Ex-detective wanted for killing 3 in Austin shooting was charged with child sex abuse
A shooting was reported at an apartment complex, that reportedly stemmed from a domestic dispute, but the suspect managed to get away Stephen Broderick is the suspect in Austin shooting that killed three (Travis County Sheriff's Office)
AUSTIN, TEXAS: Police have identified the suspect in the Northwest Austin shooting as 41-year-old Stephen Nicholas Broderick. In a press conference, Austin PD's Interim Chief Joseph Chacon said "the victims were all known to the suspect". Chacon called Broderick "armed and dangerous", but not a threat to the general public at this time. On Sunday noon, April 18, a shooting was reported at an apartment complex after a domestic dispute. Police and SWAT teams responded, but Broderick managed to get away. Two women and a man were killed in the incident. A child was involved but is safe in police custody.
Broderick is currently at large and it is not clear if he fled on foot or by vehicle. The police have roped in their canine teams, air support, SWAT teams, and all other resources to search for Broderick. Chacon asked for the public's help to catch Broderick with a $1,000 award for information leading to his arrest. At the conference, not much information was provided about Broderick. Here's everything we know about the gunman and his long relationship with law enforcement.
RELATED ARTICLES
FedEx shooting: Who was Indianapolis shooter? Gunman and 8 victims die in mass casualty near airport
Kenosha bar shooting: Black male suspect sought in the incident that left 3 dead, 2 seriously injured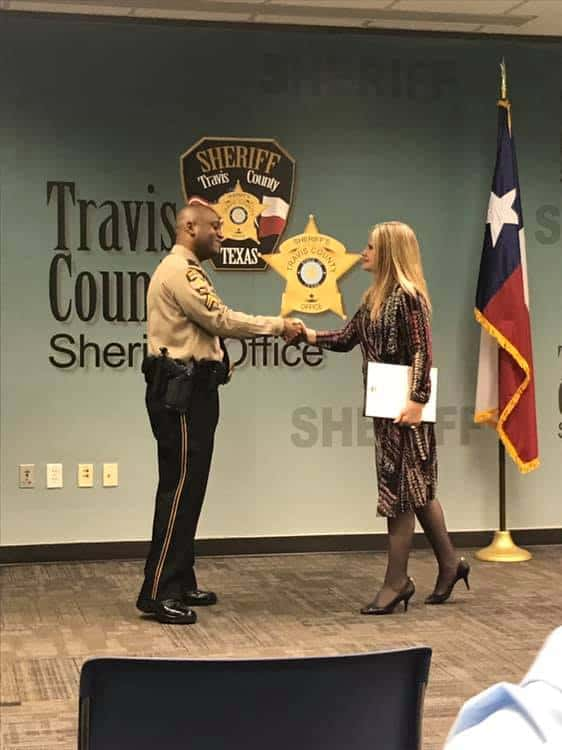 Who is Stephen Broderick?
Broderick was a property crimes detective with the Travis County Sheriff's Office (TCSO). In June 2020, he was charged with sexually assaulting a teenager. Following the allegations, he was placed on administrative leave by the TCSO, with the case being investigated by the Texas Rangers. According to the arrest affidavit obtained by the Austin American-Statesman, Broderick allegedly assaulted the child at her home in Elgin on June 3. When the victim told her mother, she was taken to doctors for examination who confirmed the abuse.
On June 6, he was arrested by US Marshals and booked into jail. He spent 16 days behind bars before posting the $50,000 bail. Following his arrest, he resigned from the TCSO. At the same time, his wife reportedly filed for divorce and a protective order. The couple also reportedly sold their Elgin home in December 2020, which they bought in 2010. Public records also show that he lived in Killeen, Texas, Austin and Brooklyn.
CBS 4 Local reported that the Travis County District Attorney's Office has filed a motion to revoke the bond. In November 2020, he was indicted on a first-degree felony and if convicted could face life in prison. Heavy found records that show the indictment is scheduled for May 6, 2021, at the 299th District Court of Travis County.
We found a Facebook post from the police association that shows Broderick was promoted in February 2019. Prior to working with the TSCO, he was employed by the Bastrop County Sheriff's Office (BCSO). In 2013, he was placed on administrative leave for shooting an elderly man in Del Val, Texas. A Statesman report said he was working with Bastrop County since 2008. We found a 2010 Facebook post from Bastrop that congratulated Broderick for helping train two officers. In 2011, the BSCO awarded him with the 'Deputy of the Year' award.
We couldn't find any social media accounts linked to Broderick, or any other information about him online. It is unclear how the victims were related to Broderick, and if the shooting has anything to do with his arrest. He is 5 feet 8 inches tall and is reportedly wearing a gray hoodie, sunglasses and a baseball cap. In case you see him, the police urge you to call 911 and not approach him.