Who is slain bartender Mariam Abdulrab's boyfriend? Rapper Germ mourns girlfriend's death ATLANTA, GEORGIA: A slain bartender's boyfriend has paid tribute to her after witnessing her kidnapping. Mariam Abdulrab was found dead shortly before 10 am on August 13, hours after being abducted at gunpoint outside her house. Now her boyfriend, Atlanta-based rapper Germ, has taken to Instagram to express his heartbreak over the tragedy.

According to reports, the 27-year-old woman was returning home she shared with Germ, real name Jerry Antoine, in Chosewood Park from work in the early morning hours when was kidnapped. Around four hours later, her remains were discovered near the intersection of Lakewood Avenue and Terrace Way in the Lakewood Heights neighborhood. Mariam was employed at Revery VR Bar in Midtown. Sometimes, she also used to serve Sister Louisa's Church of the Living Room & Ping Pong Emporium as a bartender.
READ MORE
Who was Mariam Abdulrab? Atlanta bartender shot dead after being abducted from her doorstep
Who killed Mariam Abdulrab? Suspect Demarcus Brinkley arrested after crash following WILD car chase


In a 911 call released by Atlanta police, her boyfriend told cops that he saw Mariam getting out of the car but then a man abducted her at gunpoint and put her forcefully inside a vehicle, and fled. Later, a person of interest — identified as Demarcus Brinkley — was arrested after a traffic pursuit that led to a crash and pressed with a number of charges, including kidnapping, murder, false imprisonment, aggravated assault with a deadly weapon, and possession of firearm by a convicted felon. He reportedly had shot the victim several times before dumping her body.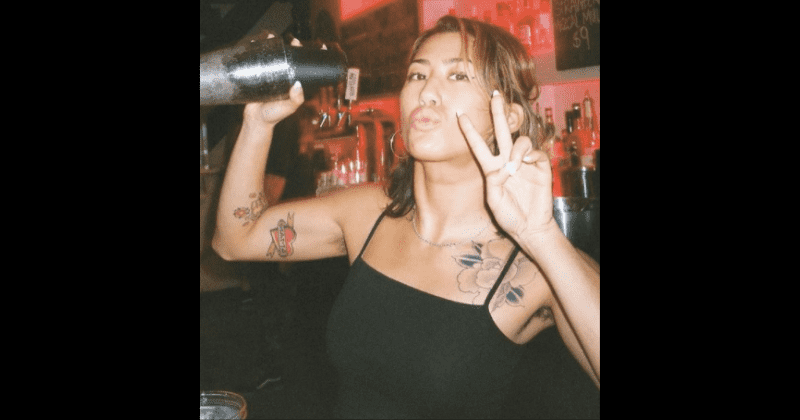 "DAMN TODAY IS A DIFF FEELING I WATCHED MY REAL LIFE BEST FRIEND RIPPED AWAY FROM ME THEN DIS WEIRDO HAD TO TAKE HER LIFE SHIT IS SICK I DNT KNW WAT TO DO SHIT IS STAND STILL BUT IMA MAKE SURE THEY REMEMBER HOW SELFLESS ND HAPPY YOU WERE YOU DIDNT DESERVE THIS," Germ wrote on his Instagram while sharing a number of pictures with Mariam. He continued, "MARIAM FOREVER. GOFUNDME LINK IN THE BIO THANK YOU FOR ALL THE LOVE AND SUPPORT SEND ALL DIS ENERGY UP FOR MERMZ," while referring to a GoFundMe launched to support her family.

In another post, Germ added: "I CNT BELIEVE THIS SHIT. I LOVE YOU MERMZ. I ALWAYS TOLD YO LIL ASS YOU WERE LEGENDARY. IDK ANYBODY THT LOVED HARDER THAN YOU , YOU TAUGHT ME REAL LIFE LESSONS . #MARIAMFOREVER."
Meanwhile, GoFundMe has described Mariam as "a bright light". The one who has set up the fundraiser has identified themselves only as SB and wrote, "We are raising money for Mariam Abdulrab's family to help cover necessary expenses and arrangements as they mourn their beloved daughter, Mariam. I will always remember Mariam for who she was — a bright light. She was kind, gentle, and good. She had a love for animals and art."
"She was never boastful or unkind; she never had a bad word to say about anyone. She was an angelic soul who was a wonderful daughter, sister, and friend. We miss her dearly. May God protect her family and loved ones and ease their pain," it added. Mariam's father Khalid Abdulrab said, "My daughter was the most peaceful and loving person. She did not deserve this."