Who is Roman Tumanov? Pro-Navalny singer arrested for mocking Vladimir Putin's '$1.4 billion palace' in song A singer has landed up in jail in Russia after he made a song poking fun of Vladimir Putin and his "secret" palace on the Black Sea worth up to £1 billion ($1370980000). Roman Tumanov claimed the details of the palace that were revealed in a documentary by Putin critic Alexei Navalny has left him "completely outraged". The 25-year-old has named the song "Aquadisco", which refers to one of the features of the palace, The Sun reported. That particular feature includes a large water fountain illuminated by lasers and other lights. Besides, the property has a pole-dancing boudoir, a casino, and a secret tunnel to the beach along with a cinema, ice hockey rink, and helicopter landing pads as well as grounds at least 39 times the size of Monaco. However, the Russian leader earlier rejected being the owner of the palace - which is near the resort town of Gelendzhik - and said that Arkady Rotenberg, a billionaire construction tycoon and childhood friend of, is the real owner of it.
Related Articles
When will Putin take Russia's Covid -19 vaccine Sputnik V? Kremlin has no idea, says 'he will vaccinate himself'
Joe Biden to take on Vladimir Putin and reverse Donald Trump's foreign policies on Iran and North Korea

The lyrics of the song which put Tumanov in trouble read, "Ice hockey stick in hand / Tobacco in hookah / Let's bug Lyokha [Navalny] / [Palace] is awesome, Church is awesome / Two pads for helicopter / Grabbed a bottle / Friend grabbed a girlfriend, Do not use 282 [article 282, law against incitement] / Vova [Putin] invite me, Energy is here / Vova is with us like a teenager / Black Mercedes AMG / Gelenwagen driving to Gelendzhik, Lived through all in a bunker / Moved here for residence / To our party arriving / Cumberbatch, Trump and Kennedy, o aquadisco huh? This is aquadisco disco disco yes, Aquadisco ha."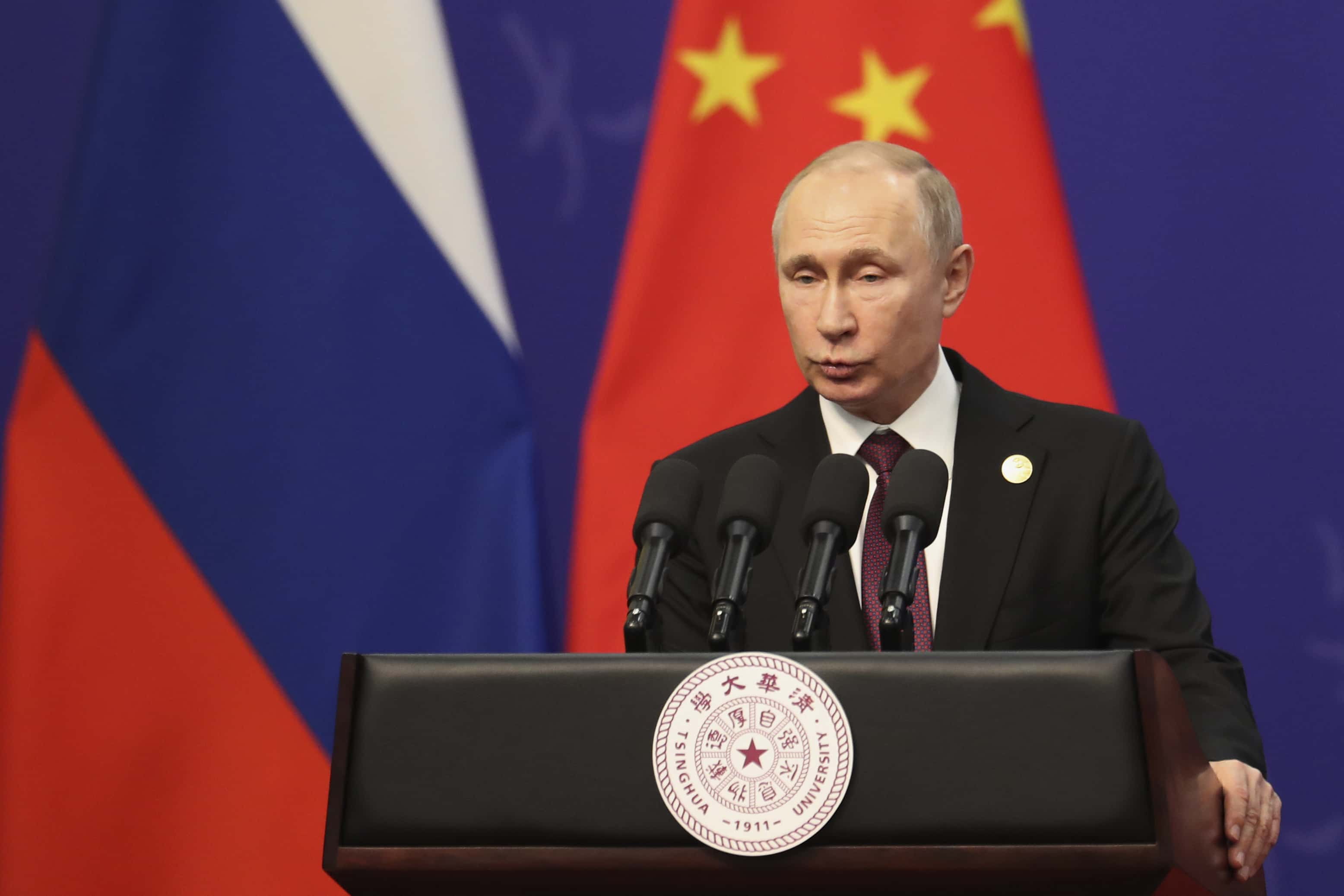 As per reports, Tumanov, who is a native of the western city of Saratov, is a supporter of Navalny and had attended a rally in support of him. After his music video got released, it attracted over 840,000 views. He also told his fans that police have taken him into custody. He was ordered to pay £200 ($274) by a judge. However, despite all this, the young man claimed that he won't stop his protest. He added, "I express my opinion, and I believe that all musicians are simply reflecting on the reality. I grew up in a one-room flat with my mother, and I am now living with my wife in a one-room apartment. Of course, I would love to have been to his palace. I was completely outraged, and I expressed my opinion."
Navalny was recently jailed for 3.5 years for violating the terms of his probation. However, since the opposition figure had already spent a year under house arrest, he has to serve another 2 years and 8 months in prison. The sentencing came after Russia's Federal Penitentiary Service complaint against Navalny claimed that he violated his parole during the months he spent in Germany recovering from an apparent attempt on his life using a deadly chemical nerve agent, Novichok, in August 2020. But Navalny fired back in the courtroom during the hearing by saying, "I have deeply offended him simply by surviving the assassination attempt that he ordered. The aim of that hearing is to scare a great number of people. You can't jail the entire country." After he was awarded jail time, he added, "This isn't a demonstration of strength, it's a show of weakness."
Share this article:
Who is Roman Tumanov? Singer arrested for mocking Vladimir Putin's palace on Black Sea