Who is Dr Bill Smock? Forensic doctor testifies that officers should've given George Floyd CPR 'immediately'
Police surgeon dismisses defense's arguments that fentanyl led to Floyd's death, says Floyd died 'because he had no oxygen in his body' Dr Bill Smock at the witness stand in the trial of Derek Chauvin (Law & Crime Network/ YouTube, Ramsey County Sheriff's Office)
The trial of Louisville Metro Police Department (LMPD) officer Derek Chauvin on Thursday, April 8, saw testimony from the department's surgeon Dr William 'Bill' Smock. Smock was called to stand to testify on April 8, with testimony that could be vital to the case against Chauvin.
According to the doctor, George Floyd died of "positional asphyxia", adding, "which is a fancy way to say that he died because he had no oxygen in his body". Smock was summoned as a witness for the state, with his testimony going into depth about strangulation and asphyxia.
RELATED ARTICLES
Who is Dr Martin J Tobin? Pulmonologist confirms fentanyl DID NOT kill George Floyd: 'Died from lack of oxygen'
What is 'Blue Wall of Silence'? Derek Chauvin trial saw cops defy unspoken rule and testify against colleague
Smock's testimony comes from decades of experience. The LMPD surgeon is a veteran of the field and has some unique laurels to his name. Here's everything we know about the decorated police surgeon.
Who is Dr Smock?
Smock currently serves as the emergency medicine physician at the LMPD. His area of expertise includes forensic medicine, where he has extensive experience. According to a 2017 bio, Smock serves as the Director of the Clinical Forensic Medicine Program at the LMPD. In 1981, he graduated from Centre College in Danville, Kentucky. He then went on to pursue a Master's degree in Anatomy from the University of Louisville in 1987. In 1990, Smock graduated from the University of Louisville, School of Medicine, before completing his residency in emergency medicine three years later.
After that extensive education, Smock became the first physician in the United States to complete a post-graduate fellowship in Clinical Forensic Medicine (1994) with the Kentucky Medical Examiner's Office. While pursuing his education, he also served as Assistant Medical Examiner with the Kentucky Medical Examiner's Office from 1991 to 1997. Between 2003 and 2013, he worked with the FBI, serving as the Medical Advisor to the Louisville Division. In 1993, he also joined the LMPD, becoming the SWAT team's first tactical physician.
A bio on STM Learning noted that he is "currently a Clinical Professor of Emergency Medicine at the University of Louisville School of Medicine training medical students and resident physicians in tactical medicine and clinical forensic medicine". He was promoted to the rank of professor full time in 2005, almost two decades after first joining in 1994. In 2019 Smock was named the Medical Director of the San Diego-based Training Institute on Strangulation Prevention.
Apart from this exhaustive list of experiences, Smock is also a well-known author. He has edited four textbooks on clinical forensic medicine. He also has written over 40 chapters and articles on the subject. He teaches emergency medicine to a variety of students, police officers, doctors, and others all over the country according to his testimony.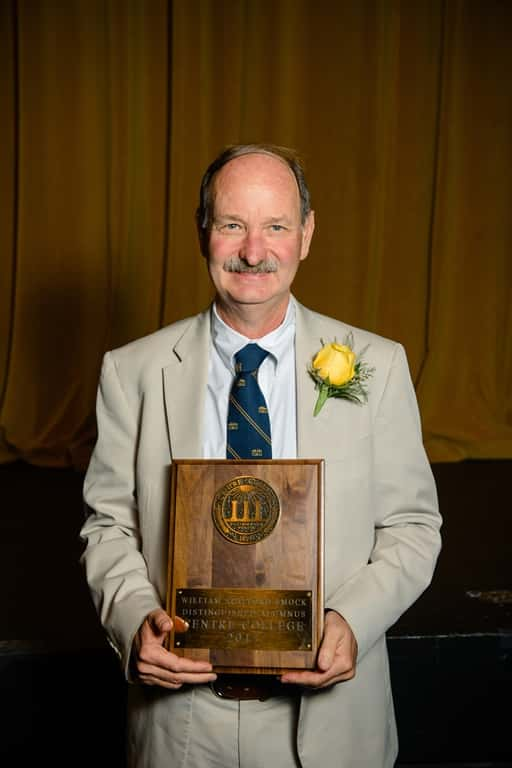 What did he say?
At the Chauvin trial, Smock testified that he was familiar with the symptoms of overdoses of fentanyl. He also confirmed that he reviewed thousands of pages of documents, bystander videos, bodycam footage, and the autopsy reports of Floyd. After going through all these documents, Smock said he believed the cause of death was asphyxia due to "pressure on his (Floyd's) chest and back". Smock added that Floyd "gradually succumbed to lower and lower levels of oxygen until it was gone and he died".
The defense argues that Floyd died due to an overdose of Fentanyl, which his girlfriend testified the two used. Smock dismissed this theory, saying, "He's breathing. He's talking. He's not snoring. He's saying, 'please, please get off of me, I can't breathe.' That is not a fentanyl overdose. That's someone begging to breathe." Smock said Floyd did not show any of the 10 signs of excited delirium, further ruling out the notion that he was 'high' or on drugs at the time of his death.
The testimony was part of the prosecution's case to show that Floyd died due to the pressure applied to him by Chauvin.