Who is Anne Taylor? Bryan Kohberger's lawyer once overturned murder conviction after exposing lying cop IDAHO, MOSCOW: Kootenai County public defender Anne Taylor will be the attorney representing mass murder suspect Bryan Kohberger, as per reports. Kohberger, who is accused of slaying four sleeping University of Idaho students with a "fixed-blade" knife in November was assigned the public defender as his family could not afford a private lawyer.
The 28-year-old man, who was arrested on murder charges at his parent's house in the Poconos, agreed to his extradition during his court appearance on Tuesday, January 3, in Monroe County, Pennsylvania. On the very same day, Taylor and a team of four visited the slaughterhouse on King Road. While it is still not confirmed if Taylor is working on the murder case, she reportedly lives about 80 miles away in Couer d'Alene, Idaho. A woman from the public defender's office confirmed that the 57-year-old is not authorized to comment. Moreover, Judge Megan Marshall has issued a gag order, blocking prosecutors, police, and the defense from discussing the case on Tuesday evening, as per Fox News.
READ MORE
Bryan Kohberger's 'sociopathic stare': Expert says Idaho murders suspect shows suppressed anger
Bryan Kohberger: Idaho suspect's family hide their faces with masks and hoodies as they arrive at court
Who is Anne Taylor?
Taylor, who is allegedly Kohberger's attorney, has previously overturned a murder conviction after exposing a lying Idaho police officer. It was in the case of Jonathan Ellington, 45, who was convicted and sentenced to 25 years for the crime of allegedly using his car to run over a woman in a road-rage incident. However, the case was soon toppled because Idaho police officer Fred Rice was accused of 'false testimony'. At the time, Taylor claimed Rice, who was "pivotal in the verdict" of Ellington and had a "presence in the courtroom," lied in court. The Supreme Court reportedly ruled that Rice did, in fact, lie on the stand. Ellington was, however, later re-convicted of the charges during a second trial.
Taylor is an Idaho native who graduated from the University of Idaho where all four slain students were studying. She has a bachelor's degree in political science and a master's degree in public administration. She also got a doctorate degree from the university in 1998. Taylor worked for the Public Defender's Office from 2004 to 2012 before her public practice.
Taylor now serves on the board of the Idaho Association of Criminal Defense Lawyers and is death penalty certified in Idaho, as per CDA Press. While speaking about what got her interested in the public defender position, she said: "It's such necessary work. "It's important to make sure Constitutional rights apply to everybody. You help people who are facing horrible times. I love the work."
Taylor, who took over John Adams as the chief public defender, also worked for five years in the Kootenai County Prosecutor's Office. Adams retired in March after nearly 21 years. "As I begin this journey, I am excited to do my very best," she said, as per the outlet, published in 2017. "And, most of all, I have gratitude for all of the members of the Public Defender's Office. I am grateful to be welcomed by an outstanding office and I am looking forward to us standing together to advocate for citizens in Kootenai County."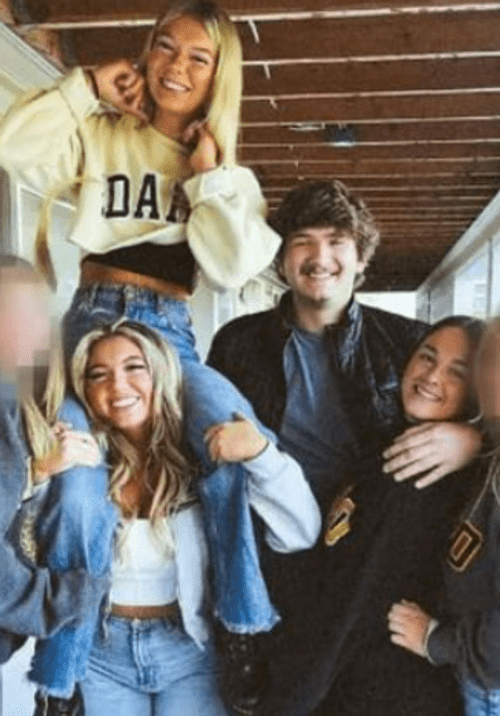 "She is well-respected in the community and brings a wealth of knowledge and experience to this position," said Kootenai County Commission Chairman Marc Eberlein of Taylor. "We have every confidence that she and her staff will continue the tradition of providing an excellent level of service to the community and to their clients."
After Taylor and her team's almost 45-minute-long visit to the rental house property where the murders occurred with a crime scene reconstruction analyst, ex-homicide detective and attorney Ted Williams believes that "Kohberger is definitely going to mount a strong defense," as per the Daily Mail.
Kohberger, who is a criminal justice graduate student, 28, was arrested on Friday, December 30, in connection with the murders of Kaylee Goncalves, 21, Xana Kernodle, 20, Madison Mogen, 21, and Ethan Chapin, 20, on November 13.
Share this article:
Who is Anne Taylor? Bryan Kohberger's lawyer once overturned murder conviction after exposing lying cop