Who are top 10 K-pop dancers? From Jimin and Hyunjin to Lisa and Kai, Dabeme's best movers as voted by fans
EXO's Kai, Twice's Momo, IZ*ONE's Chayeon, BTS' Jungkook and J-Hope, the top 10 lists of male and female K-pop stars are star-studded with some of the most iconic dancers of K-pop Jimin, Lisa and Kai among top K-pop dancers as voted by fans (Mnet/ Lisa Instagram/ Kai Instagram)
Dance is an integral part of K-pop and every A-listed group has more than one dancer who can flawlessly execute the sharpest of choreographies, earning the title of 'ace' dancer of the group. But with third and fourth-generation K-pop groups in full swing, the number of brilliant dancers who can come in the Top 10 list are too many. For 2021, Dabeme arranged a poll and fans have chosen their favorite male and female K-pop dancers. From Jimin to Lisa, check out the list here.
Grammy-nominated K-pop group BTS' Jimin and globally popular group Blackpink's Lisa were crowned dancing king and queen of K-pop. But the Top 10 list also had a couple of surprising entries like TVXQ's Yunho, EXO's Kai, Twice's Momo, IZ*ONE's Chayeon, BTS' Jungkook and J-Hope. The top 10 list of both male and female K-pop stars are studded with some of the most iconic dancers of K-pop.
READ MORE
Stray Kids top 10 live performances of all time: Here's why JYP K-pop group shows great potential
BTS 'Film Out': Bangtan Universe brings back Seokjin as time traveler; ARMY hails 'masterpiece' by Jungkook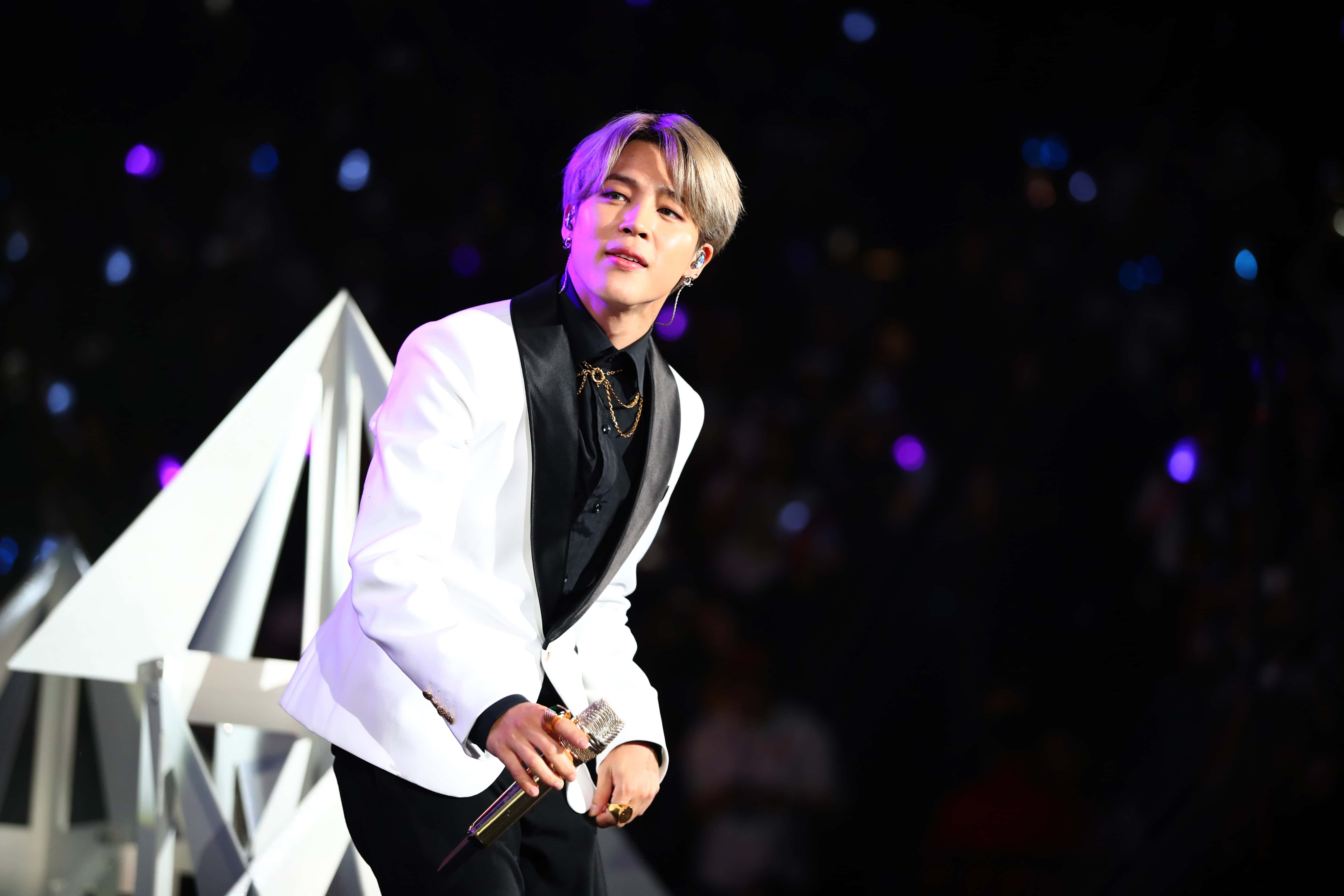 Top K-pop Dancers (Female)
10. Yuri
Girls' Generation Yuri was voted number 10 on the list; she previously had a name for 'getting the choreography wrong.'
9. IU
K-pop vocal queen IU, who is now reigning all the charts with her comeback album 'Lilac', is at number 9.
8. Yeji
Itzy's Yeji of JYP Entertainment, voted at number eight, is known for her sharpest moves.
7. CL
CL of girl group 2NE1 has re-emerged in K-pop with back to back successful solo albums, with the latest album titled +ALPHA+. Along with rapping, CL is getting the love of fans for her moves as well.
6. Rose
Blackpink's Rose's skills need no introduction. The 'Gone' singer is at number 6 right behind Jennie.
5. Jennie
'Solo' crooner Blackpink's Jennie is rightfully one of the best dancers of K-pop. Check her killer moves here.
4. Chaeyeon
IZ*ONE's Lee Chayeon can execute any choreography flawlessly - rightfully placed at number 4 in the list.
3. Momo
Twice's Momo is a fan favorite when it comes to her immense stage presence. The JYP K-pop star is at number 3 in the Dabeme list of Top K-pop dancers.
2. Dita
Secret Number's Dita who once said 2NE1 is her first K-pop inspiration found herself sharing the same space with CL in the Top 10 list.
1. Lisa
K-pop dancing queen title remains safe and secure with Blackpink's 'Crab Dancer' Lisa. Watch her iconic dance moves here.
Top 10 K-pop Dancers (Male)
10. Hyunjin
Stray Kids' Hyunjin is one of the most talented fourth-generation K-pop stars, and has rightfully been placed in Top 10.
9. Donghae
Super Junior's Donghae remains an ever-popular dancer of K-pop.
8. Felix
Stray Kids' Felix with his iconic deep voice and to-die-for moves is at number eight on the list.
7. Kai
Kai remains a K-pop legend especially for his dance moves and overwhelming charisma on stage. The 'Mmmh' singer's 'Loveshot' bit in the choreo will go down in history, fans said.
6. Jungkook
BTS' Jungkook aka the most talented K-pop all-rounder flaunted his top-notch dancing skills in solo songs like 'My Time', or complex choreographies like 'Blood Sweat and Tears' and 'Black Swan.'
5. Ten
SM Entertainment's Ten, part of NCT and SuperM can flex his dancing skills at every chance he gets.
4. J-hope
Billboard Hot 100 topper BTS' J-Hope is known as 'dance god' in the fandom. He is also the main dancer of the K-pop group. Check out his flawless moves here.
3. Jung Yunho
TVXQ's Yunho is not only a vocal genius but also hailed for his dancing by fans. Take a look at the SM Entertainment artiste's moves here.
2. Yugyeom
GOT7's Yugyeom is not only a talented singer, composer, and songwriter currently signed under AOMG, fans also can never have enough of hs dance moves.
1. Jimin
BTS' Jimin's 'Filter' will remain a testament to the incredible dancing skills of the K-pop star. The 'Friends' crooner has been hailed the K-pop dancing king for the last three consecutive years for all the right reasons. As a fan said, "Jimin is crowned Best Male Dancer by Dabeme Pop for a 3rd consecutive year with an astounding 1,052,977 votes! Jimin's iconic stages and versatility have always been recognized by professionals, the industry & the public. Congratulations Jimin!"
Watch Jimin's iconic 'Fake Love' here.