'Big Brother' Season 24 Full Cast List: Meet Alyssa Snider, Daniel Durston and other housemates Would you consent to spend nearly three months locked up in a house with 15 strangers while having cameras record every move you make and televise it to the entire nation? The 'Big Brother' Season 24 cast profiles and photographs are finally out, so we can tell you and demonstrate to you precisely who would do such a thing.
In less than 24 hours, 16 new participants will be subjected to such a destiny when they enter the 'Big Brother' house for the 90-minute live broadcast on CBS on July 6 at 8 pm ET/PT. Host Julie Chen Moonves has already informed us of new obstacles and a new spin on the first eviction night, as well as a significant game-changer. The 16 Houseguests are in for the summer of their lives at "BB Fest," which features never-before-seen challenges. But now it's time to meet the people who will compete for the $750,000 jackpot.
RELATED ARTICLES
'Big Brother': Top 6 most controversial moments on the show
Big Brother 20 controversy: Times it went too far with offensive statements but never seemed to learn
The cast of 'Big Brother' Season 24
Alyssa Snider
Alyssa, 24, is a marketing representative from Sarasota, Florida. Alyssa hopes that fans will like her along the way, but winning is also essential to her. She never gives up, so fans can expect to watch her persevere through many of the challenges. She believes her worst flaw is that she cares much too much about people.
Ameerah Jones
Ameerah is a 31-year-old Westminster, Maryland-based content designer. Ameerah considers herself to be straightforward. Fans can only hope she maintains her positive attitude in the house.
Brittany Hoopes
Brittany, a hypnotherapist from Atlanta, Georgia, is 32 years old. Brittany is only interested in the money! She has a very stable life at home, therefore winning is the most important thing to her. She only hopes that those watching may enjoy the entertaining game.
Daniel Durston
Daniel is a 35-year-old Vegas entertainer from Ontario. He's a legit Elvis impersonator! His Instagram account is full of Elvis-related acts, including a role in 'Elvis: The Musical.' The thing about Daniel being on this show is that he's practically certain to do Elvis impersonation all the time, which might lead to feeding outages if he begins singing.
Indy Santos
Indy, a corporate flight attendant from São Paulo, Brazil, is 31 years old. She was picked for the 24th season of the reality show, which begins on CBS TV on Wednesday, July 6. Last year, Indy was granted American citizenship. In a post, she described how difficult and courageous the trip to the United States was for her.
Jasmine Davis
Jasmine, 29, is a business owner from Terry, Mississippi. She believes that fans are what create 'Big Brother,' thus she wants to be acknowledged by them. She can make anybody feel like a friend. She is a little intimidated by the competition, but she intends to win regardless.
Kyle Capener
Kyle is a 29-year-old unemployed man from Bountiful, Utah. Even though his CBS bio states that he is unemployed, he is attempting to establish a name for himself on social media. He has accounts on practically every social media network, from Instagram to Discord. His TikTok videos have 9 million likes and 537.2 million followers.
Joseph
Joseph was added to the show at the last minute. 'Big Brother's official Twitter account confirmed hours later, following the announcement of the Season 24 lineup, that Joseph will replace former competitor Marvin Achi. He is a 24-year-old attorney from Lake Worth, Florida. He will take the place of the 'AGT' participant.
---
🚨 Important casting update! Marvin will no longer be one of our Houseguests on this season of Big Brother. We're excited to welcome Joseph, a 24-year-old lawyer from Lake Worth, FL. to the #BB24 cast! pic.twitter.com/F0CLIDB9uw

— Big Brother (@CBSBigBrother) July 6, 2022
---
Michael Bruner
Michael, 28, is an attorney from Saint Michael, Minnesota. Michael doesn't mind if the rest of America despises him as long as he wins the game. He has come to win. He regards his intelligence as his best asset. He intends to advance in the competition effortlessly since he knows the ins and outs of the game so well.
Monte Taylor
Monte, a personal trainer from Bear, Delaware, is 27 years old. Monte's competitive mentality is focused on winning the game. He holds a degree in mechanical engineering. He later quit his job to start his own company. Even though winning is his first aim, he intends to "be himself" in the game.
Nicole Layog
Nicole, a private chef from Fort Lauderdale, Florida, is 41 years old. Nicole, a fan of the show, aspires to be recognized by the audience while also winning the 750,000 reward. She intends to progress in the competition by utilizing her "social game." She wants to be trusted by others and not betray her alliance.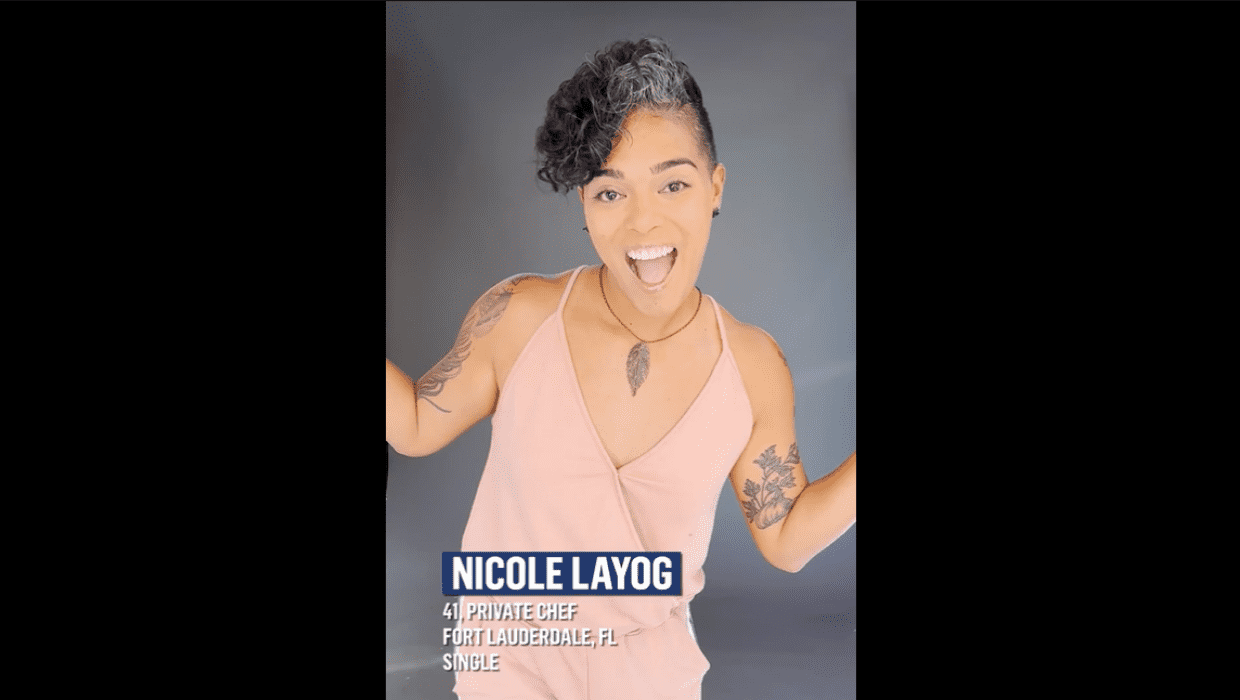 Paloma Aguilar
Paloma Aguilar is now a resident of San Marcos, California. The interior designer is 22 years old.
Joe 'Pooch' Pucciarelli
Joe is a 24-year-old Staten Island, New York, assistant football coach. Not much is known about Joe at the moment. But fans can expect to see him "dribble" on the show and come out as a winner in most of the challenges.
Taylor Hale
Taylor, a personal stylist from West Bloomfield, Michigan, is 27 years old. Taylor will join 15 other contestants in the 'Big Brother' house tomorrow night to battle for the $750,000 big prize. Michigan has been strongly represented on the reality show in previous years. Last season, Kalamazoo native Xavier Prather won season 23 and became the show's first Black houseguest to finish the title, as well as the first to earn $750,000.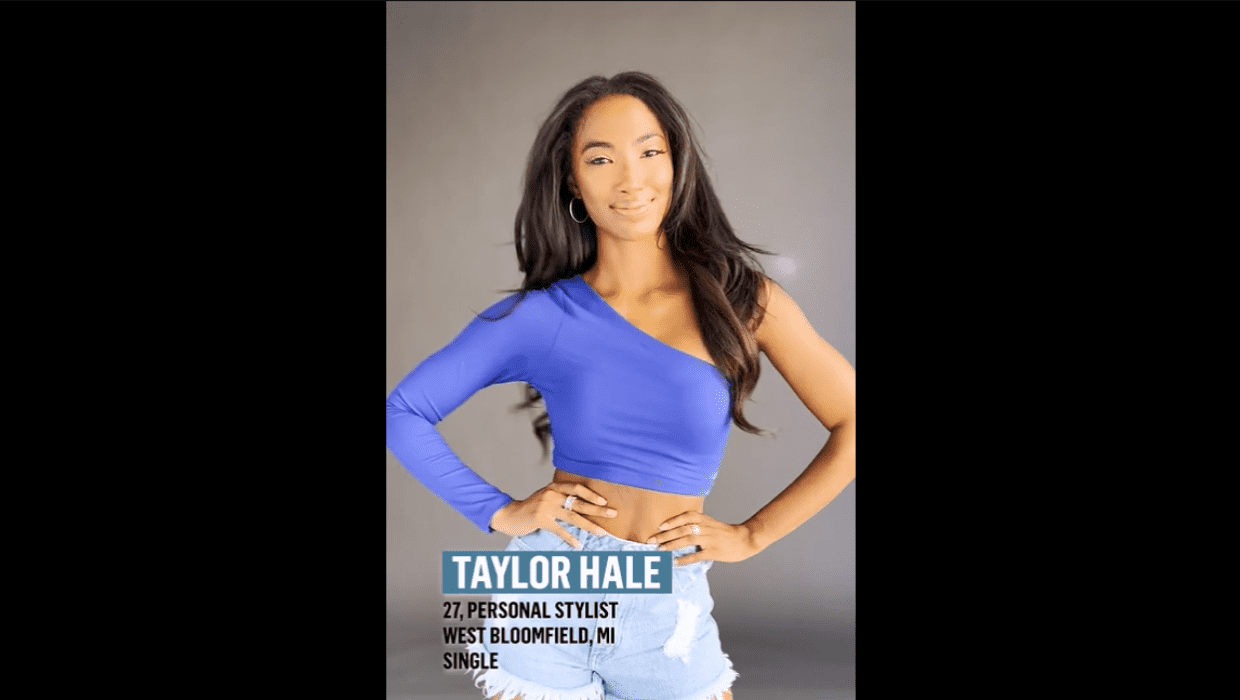 Terrance Higgins
Terrance, 47, is a bus driver from Chicago, Illinois. Terrance considers being acknowledged by the fans and everyone watching to be a huge accomplishment. His greatest strength in the game is his ability to gauge people and their energy. His worst flaw is that he believes he has a "big heart," which causes him to help others when he shouldn't. He will go to any length to win 'BB' Season 24!
Matt Turner
Matt Turner is a 'Big Brother' Season 24 houseguest. He is a thrift store owner from North Attleborough, Massachusetts. He is reported to be 23 years old.
'Big Brother' Season 24 premieres on July 6 at 8/7c on CBS.