Where is Hunter Biden now? A look at his controversial life amid Senate GOP report links to 'prostitution ring' In the wake of Joe Biden's expected Democratic presidential run as the United States Elections 2020 draw close, his son Hunter Biden seems to have been caught in a storm of scandals. As per a string of explosive reports by New York Post and Daily Mail, Hunter allegedly sent "thousands of dollars" to people who may have been involved in Eastern European prostitution and sex trafficking rings, a report released on Wednesday, September 23, 2020, by Senate Republicans claims.
The Senate Homeland Security Committee's report revealed that two members of the Obama administration had complained in 2015 to the White House about Hunter Biden's new lucrative role on the board of Burisma, BBC reports. "Hunter Biden's position on Burisma's board cast a shadow over the work of those advancing anti-corruption reforms in Ukraine," the report read. The 87-page report — released by the Republican-led Senate Homeland Security and Governmental Affairs Committee and the Finance Committee — cited concerns from officials who said his role was "awkward" and "problematic" for all US officials pushing an anti-corruption agenda in Ukraine.
"Hunter Biden's position on Burisma's board was problematic and did interfere in the efficient execution of policy with respect to Ukraine," the report says, adding that Biden relatives "cashed in on Joe Biden's vice presidency." The New York Post report details that the unspecified records show that Biden "has sent funds to non-resident alien women in the United States who are citizens of Russia and Ukraine and who have subsequently wired funds they have received from Hunter Biden to individuals located in Russia and Ukraine."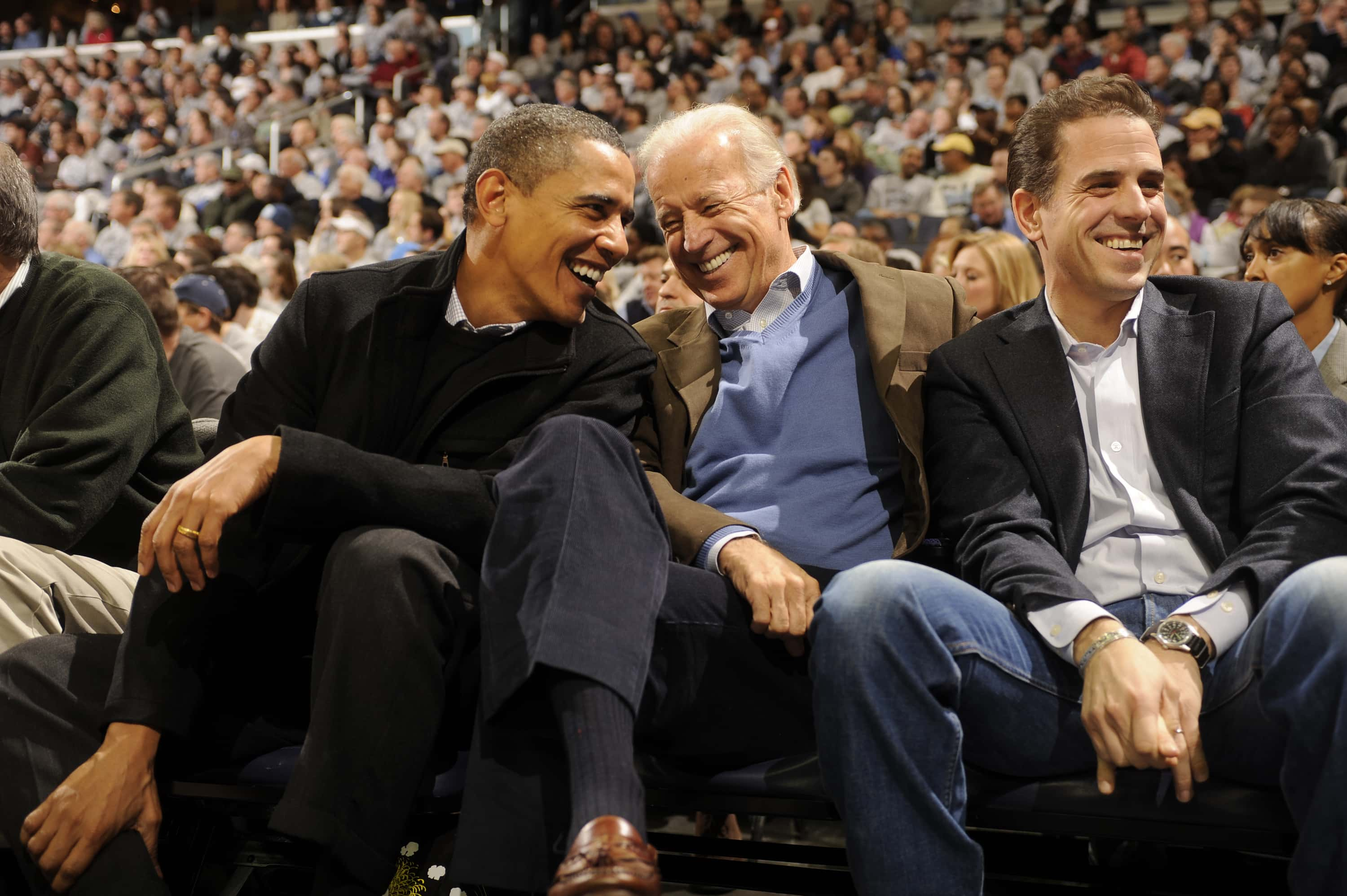 Why did he receive a $3.5 million dollar wire transfer?
The allegations that some of these transactions are linked to what "appears to be Eastern European prostitution or human trafficking ring" were mentioned in a footnote to a part of the report that delves into "criminal concerns and extortion threats" involving Hunter Biden and other members of the Biden family, according to the New York Post.
The report also mentions "extensive public reporting concerning Hunter Biden's alleged involvement with prostitution services" and states "records on file with the Committees do not directly confirm or refute these individual reports." Shedding light on a "financial relationship" with the widow of a Moscow mayor who was ousted over corruption allegations, the New York Post highlights what the report reads: "However, they do confirm that Hunter Biden sent thousands of dollars to individuals who have either: 1) been involved in transactions consistent with possible human trafficking; 2) an association with the adult entertainment industry; or 3) potential association with prostitution."
Going by the explosive allegations, his company Rosemont Seneca Thornton received a $3.5 million wire from Elena Baturina — a Russian billionaire and the widow of former Moscow Mayor Yuri Luzhkov — on Valentine's Day in 2014. Now, the question buzzing in many minds is: Why did he receive that whopping amount?
A look at Hunter Biden's life and career
Born on February 4, 1970, Hunter was raised by Neilia Biden (née Hunter) and Joe in Wilmington, Delaware. Following his father and elder brother Beau's footsteps, he studied at Archmere Academy, a Catholic high school and graduated from Georgetown University in 1992. After his graduation, he volunteered at a church in Portland, Oregon, where he fell in love with Kathleen Buhle and got hitched to her a year later in 1993.
Hunter attended Georgetown University Law Center for one year and then transferred to Yale Law School. A lawyer and investment advisor, he is a founding partner of Rosemont Seneca Partners. The investment management and policy advisory firm also has founding partners Devon Archer and Chris Heinz. According to New York Times, he had 10% interest in BHR Partners, a private-equity fund that the Chinese government-owned Bank of China invested in. Back in 2019, Trump made false allegations — which were later debunked — that Biden earned millions out of the BHR deal. "When Biden's son walks out of China with $1.5 billion in a fund, and the biggest funds in the world can't get money out of China, and he's there for one quick meeting and he flies in on Air Force Two, I think that's a horrible thing. I think it's a horrible thing," Trump said at that time as per CNN.
The 50-year-old joined the board of Burisma Holdings, as a major Ukrainian natural gas producer from 2014 to 2019. His term expired in April 2019 and he reportedly received compensation of up to $50,000 per month. Since then, he has been at the center of right-wing conspiracy theories about his business dealings in Ukraine.
Where is Hunter Biden now?
Hunter was recently seen at the Democratic National Convention 2020. Hailing his father as "honest" and someone who "will never let you down," he said along with his sister Ashley, "We want to tell you what kind of president our dad will be," Hunter said. "He will be tough," Ashley added and Hunter then said, "And honest." Hunter then added, "He will make your grandkids feel that what they've got to say matters. The strongest shoulder you can ever lean on."
As the recent set of allegations made way to social media, one question bubbled at the shore of most minds. "Where is Hunter Biden?" author Nick Adams posted. Scott Presler and Jamie Blanco raised the same question.
After the explosive report, Joe Biden's campaign did not respond to an inquiry from DailyMail.com about Hunter's alleged financial relationship with Baturina. Later, however, they lambasted the report as an attempt by an ally of President Donald Trump to damage his Democratic rival's reputation. Discarding the attempt by Republicans to undermine him and distract from the coronavirus crisis, Daily Mail reported that the campaign said the investigation was based on a "long-disproven, hardcore rightwing conspiracy theory" and "a detailed statement aiming to rebut point-by-point allegations that it said had long been debunked by media organizations as well as by US and Ukrainian officials"
What's more, BBC reports that Utah Republican Senator Mitt Romney slammed the investigation as "a political exercise". He reportedly said, "It is not the legitimate role of government, for Congress or for taxpayer expense, to be used in an effort to damage political opponents." Hunter, himself, hasn't responded to any of the allegations as of now.
Share this article:
where is hunter biden Senate GOP report Joe controversy $3.5 million transfer prostitution ring link