'The heir and the spare': Title of Prince Harry's bombshell memoir 'Spare' signals devastating content LONDON, UNITED KINGDOM: As he anticipates the publication of his much-awaited biography, Prince Harry has tapped into a long-standing royal custom of creating a "spare" monarch. The royal family has followed the practice of "the heir and the spare" for many years in order to assure the continuation of the royal bloodline.

Primogeniture (succession to the first son) as a legal principle can be traced all the way back to the 12th century. Prior to this, the king's sons were all regarded as heirs. Consuelo Vanderbilt, an American socialite, is believed to have invented the word itself in the 1890s, several centuries later. Princess Margaret and Prince Andrew are two more recent examples of royals who have been referred to as "spares" and the idea also applies to other royals like Prince Joachim of Denmark. It is a strange position to occupy, acting as a "reserve" monarch who must be ready to take the throne at a moment's notice if necessary - at least until the current heir bears children of their own. In an interview with Vanity Fair last year, 'The Heir Affair' author Heather Cocks said: "With an heir and spare dynamic, you get one child who's born for the top job, and the second who probably grows up feeling like the understudy." But occasionally, as was the case when King George VI succeeded King Edward VIII in 1936 and the so-called "spare" was really called to the throne.

RELATED ARTICLES
King Charles has set boundaries and will demand even 'more respect' from Prince Harry, claims expert
DUCHESS' DECREE: Meghan Markle BANS Prince Harry from her interviews as she 'reinvents' her image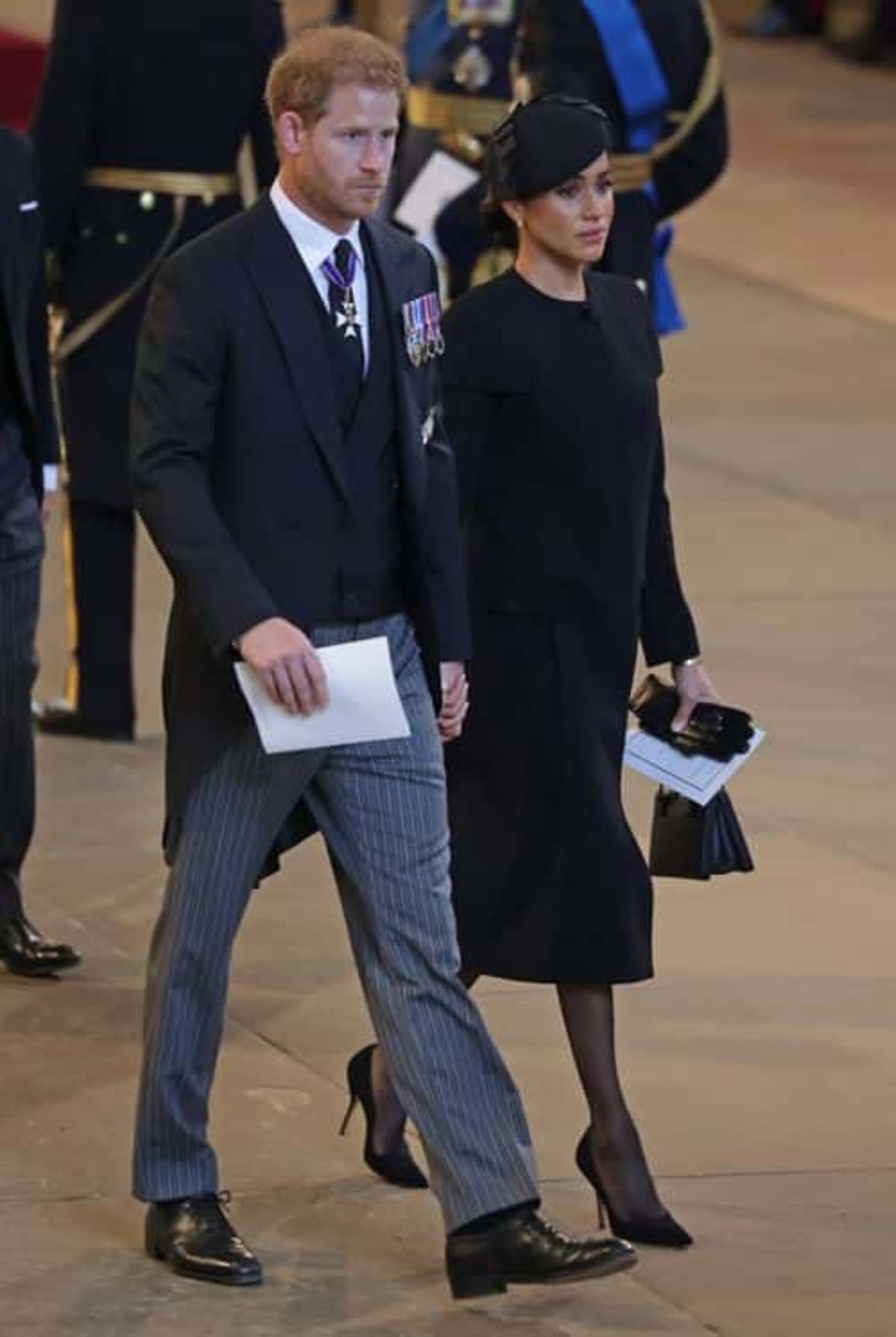 In general, the "spare" is able to live a freer life without much scrutiny but as Prince Harry hinted at in the title of his memoir, having this position can affect the prince or princess's sense of their status within the royal family. The Duke of Sussex, 38, has addressed the divergent roles that Harry and his older brother, Prince William, hold within The Firm as their relationships have grown strained. Harry said: "My brother can't leave that system, but I have" in a sit-down interview with Oprah Winfrey in March 2021 during which he and Meghan Markle discussed their plan to resign as senior royals. Later, he continued: "My father and my brother, they are trapped. They don't get to leave. And I have huge compassion for that." He might have been making a reference to the freedom he and his family had to plow their own paths in life because of being the "spare." In the generation above Prince Harry and Prince William, their uncle Prince Andrew served as "spare" for his older brother King Charles. Also, Princess Anne, despite being Queen Elizabeth II and Prince Philip's second child, was not immediately entitled to the throne under the laws of succession in effect at the time.

According to rumors that surfaced this month, Prince Andrew and his ex-wife Sarah Ferguson "plotted" to keep Charles from becoming king in the 1990s. The Duke of York allegedly tried to circumvent the line of succession so that Prince William would succeed to the throne and establish a position for himself as Prince Regent, according to Angela Levin's book 'Camilla: From Outcast to Queen Consort,' published at the end of September. "Andrew lobbied very hard with the hope that Charles would not become king when his mother died, and that William would wear the crown," Levin wrote in the copy. Additionally, the treatment of the younger sibling of the heir to the throne has generated unrest in kingdoms abroad, not just in the British royal family, as a result of the function of the "spare."
Meanwhile, the bombshell memoir of Prince Harry titled 'Spare' is all set to release on January 10, 2023.