Gloria Vanderbilt's 'extraordinary life' was scarred by seeing her son Carter jump to his death aged just 23 CNN star Anderson Cooper shared the news of his mother Gloria Vanderbilt's death on Monday, narrating a montage on her extraordinary and complex life himself.
The 95-year-old artist and heiress, who was battling stomach cancer for a long time, is survived by three sons. Amid her illustrious career, wherein she juggled between being an artist, author, actress, fashion designer, heiress, and socialite, Vanderbilt married four times and divorced thrice.
She first tied the knot with casting agent Pat DiCicco in 1941 when she was just 17. However, she divorced him four years into the marriage claiming he was abusive towards her. Within weeks of divorcing DiCicco, she married her second husband, conductor Leopold Stokowski.
The pair would go on to have two sons together -- Leopold, 68, and Christopher, 67 -- before divorcing almost a decade after their wedding.
In 1956, the fashion icon married her third husband, director Sidney Lumet. They, too, would eventually part ways in 1963. Ultimately, Vanderbilt's last husband was late author Wyatt Emery Cooper, who died while undergoing an open heart operation in 1978.
The pair had two sons together - Anderson, and his elder sibling Carter, who committed suicide in 1988 when he jumped off Vanderbilt's 14th floor Manhattan apartment in front of her eyes.
Vanderbilt spoke of the heartbreaking incident during an emotional 2011 interview on Cooper's talk show, 'Anderson'. According to her, it was Cooper who kept her from jumping after Carter.
"There was a moment when...he did not jump," she said. "He was sitting on the wall 13 floors up, a balcony. And he was sitting on the wall with one foot on there and one foot hanging over, and he kept looking down. I kept begging him too... and then when he went, he went like an athlete and hung over the wall like this. I said, 'Carter, come back,' and for a minute I thought he was going to come back, but he didn't. He let go. There was a moment when I thought I was going to jump after him. But then I thought of you, and it stopped me from doing that."
In a 2016 interview with People, Vanderbilt revealed she and Cooper never celebrated Christmas after Carter's death.
"Well, I remember the first Christmas we were together after it happened -- 'cause he died July 22 -- and we went to the movies," she said. "And then we went to the automat, and from then on we've never done anything about Christmas."
Nonetheless, Cooper noted that the tragic death of his elder brother only brought his mother and him closer to each other.
"I think it obviously brought us together in ways and I think you can't help but come closer going through something like that, and, you know, it left us with each other," he said. "And, I think it's still hard to believe it's been so long because I think it's still so present in our lives, that sense of loss."
Cooper said that his mother never treated him and his brother like kids, especially after she had to raise him without a father, who died when he was only 10.
"We were part of the conversation," he recalled. "We were at the dinner table. There wasn't a kids table. My mom took us everywhere."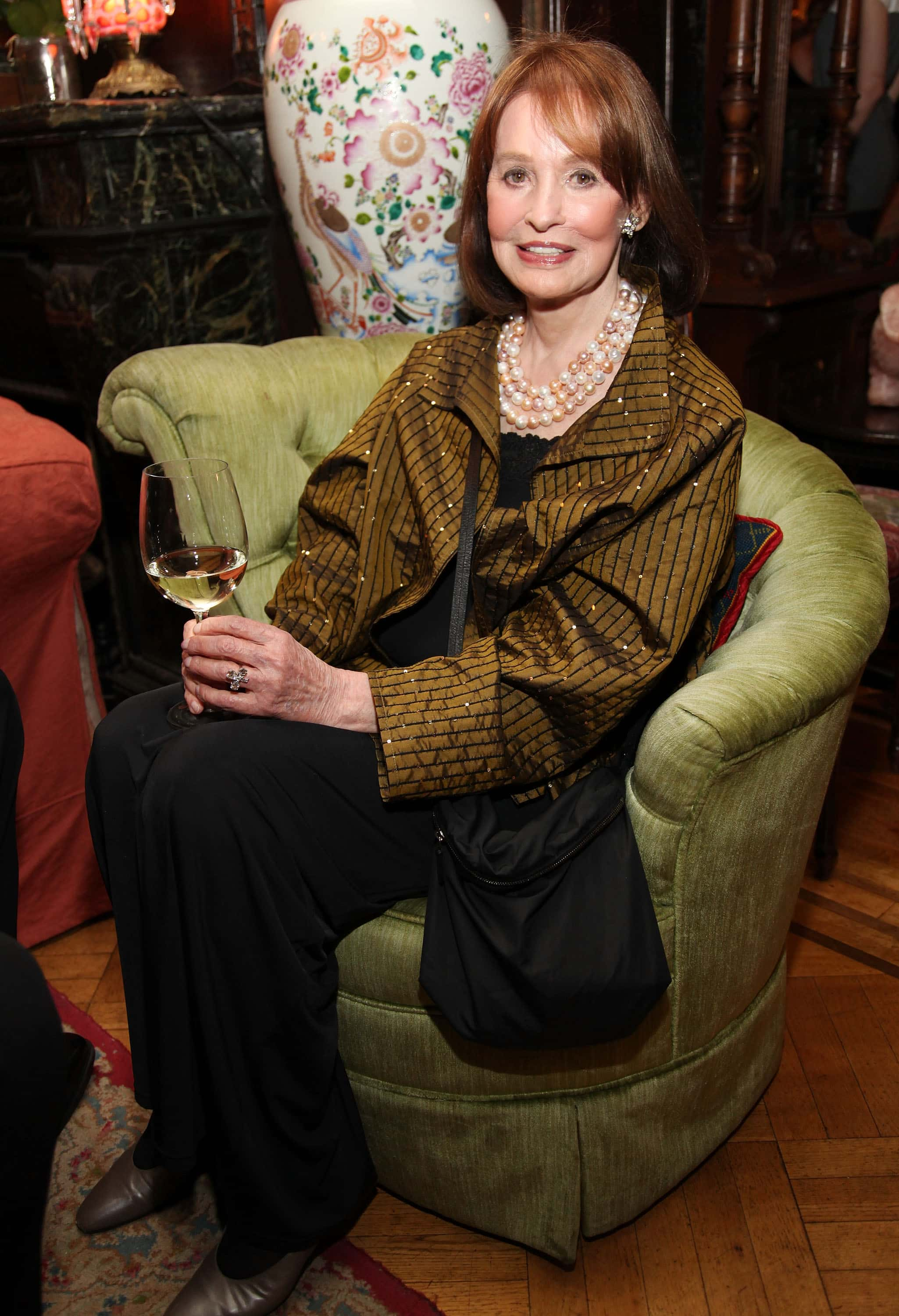 According to Cooper, his mother was very open-minded. He spoke of the time she introduced him to a gay couple she referred to as married when it wasn't socially acceptable. Her outlook eventually made Cooper comfortable enough to come out of the closet. While he was a trifle hesitant, Cooper said he always knew she would ultimately be "cool about it."
In a conversation with Entertainment Weekly in June, Cooper said he actually forgot to tell his mother he was publicly coming out in 2012. At the time, he quietly published a letter to his friend Andrew Sullivan's website opening up about his orientation.
"My phone lit up. And I'd realized I'd forgotten to tell my mom I was making this announcement," he remembered. "I'd come out to her a long time ago, but she was like, 'Oh, you could've given me a heads up!'"
Cooper, Vanderbilt's youngest and most popular child, gave a moving eulogy for his mother on Monday.
"She spent a lot of time alone in her head during her life, but when the end came, she was not alone," he noted, talking about her final days. "She was surrounded by beauty, and by family, and by friends. The last few weeks, every time I kissed her goodbye, I'd say, 'I love you, Mom.' She would look at me, and say, 'I love you, too. You know that.' And she was right. I did know that. I knew it from the moment I was born, and I'll know it for the rest of my life. And, in the end, what greater gift can a mother give to her son?"
"Gloria Vanderbilt was 95 years old when she died," Anderson said in conclusion. "What an extraordinary life. What an extraordinary mom. What an incredible woman."